Amazfit GTR Series is the circular sibling of the GTS watch which offers identical features but has two buttons on the side.
The T-Rex series has two watches the T-Rex Pro and the original T-Rex. Both these watches are rugged to the core and offer an affordable choice for those who are looking for an outdoor smartwatch with a great design.
Both these series can run into trouble sometimes as they are running the open-source RTOS software and the user might need to reset the watch. In other cases, we want to gift our Amazfit, and want to erase all the data on it.
You can either soft reset/reboot/restart or hard reset the watch depending on the nature of your need. We will explain both steps.
Amazfit T-REX/GTR Series Watch: Hard Reset
To Factory reset,
1) On your Amazfit watch, go to Settings.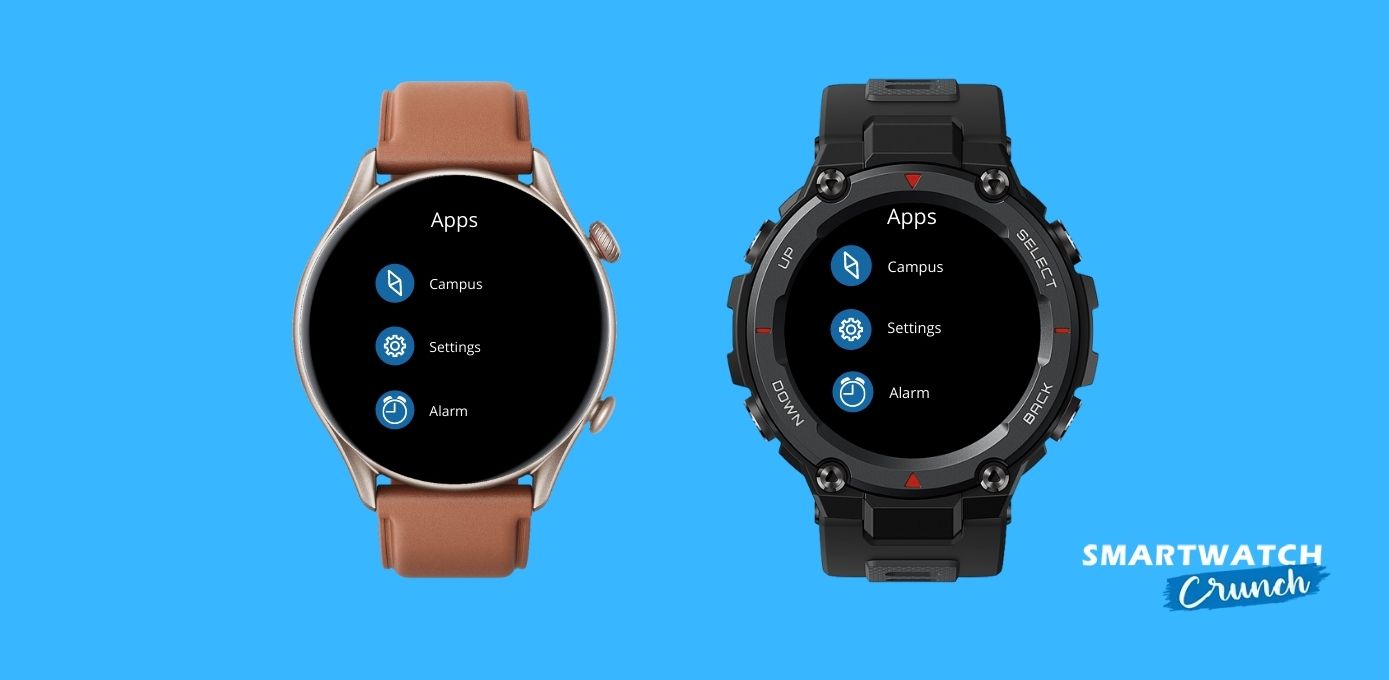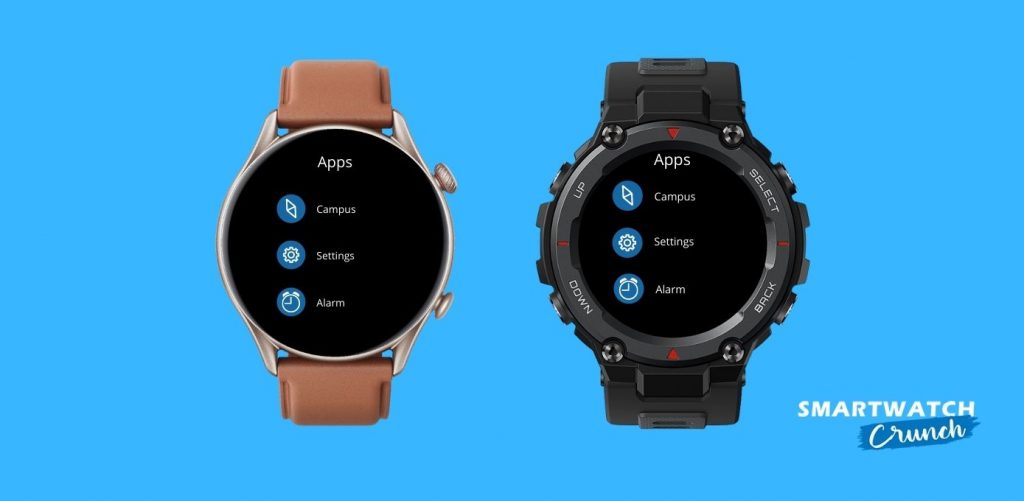 2) Scroll down and select System.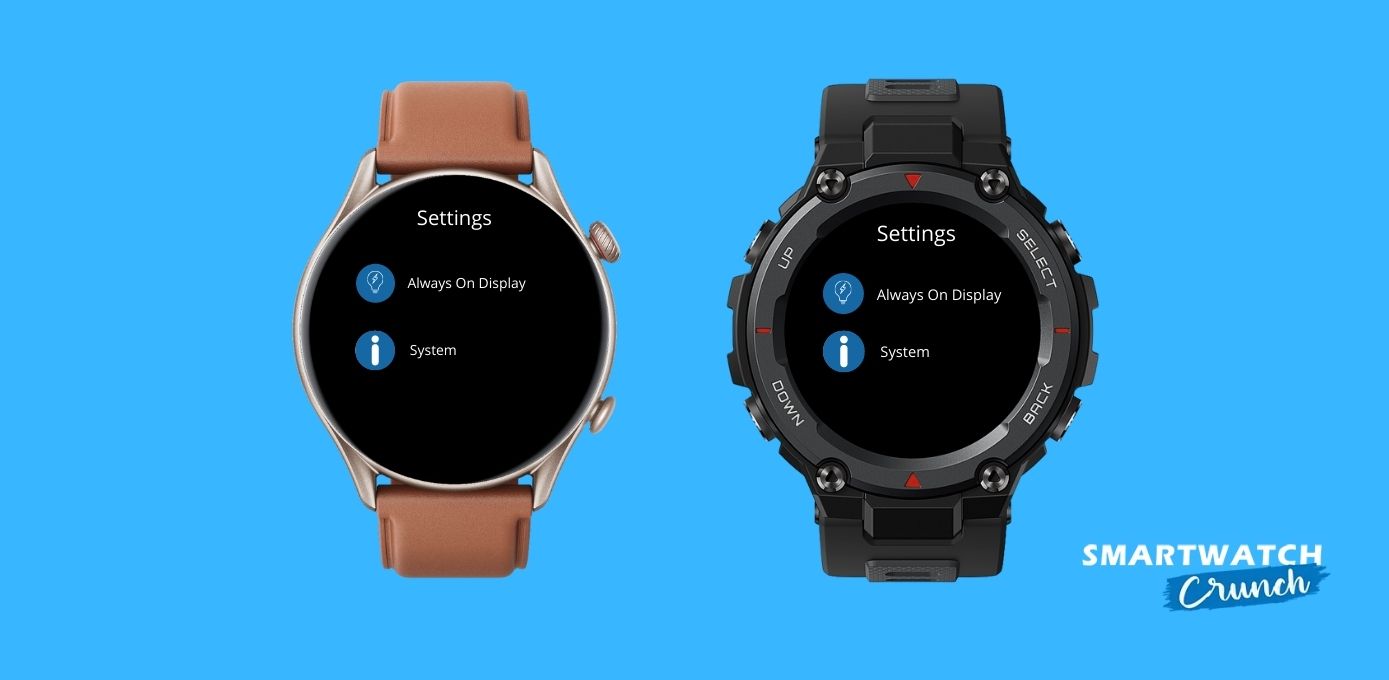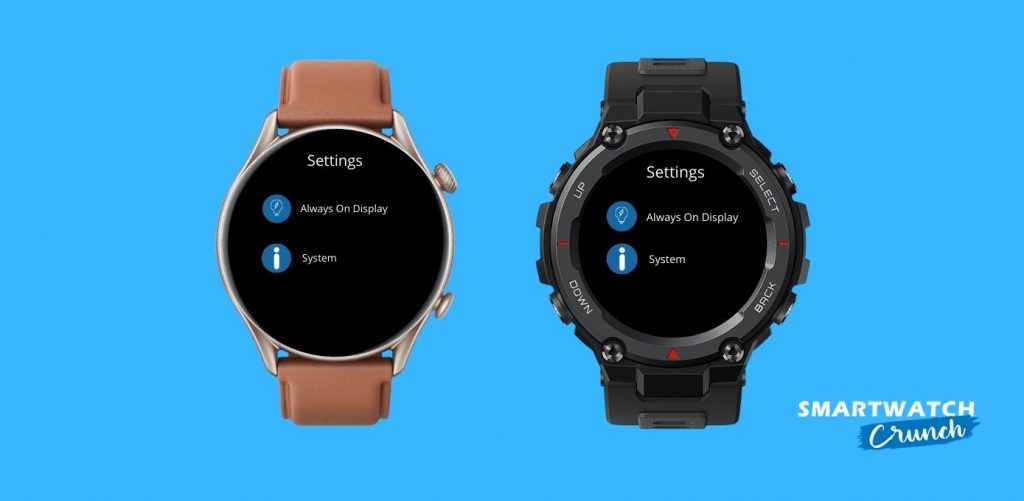 3) Select Factory Reset.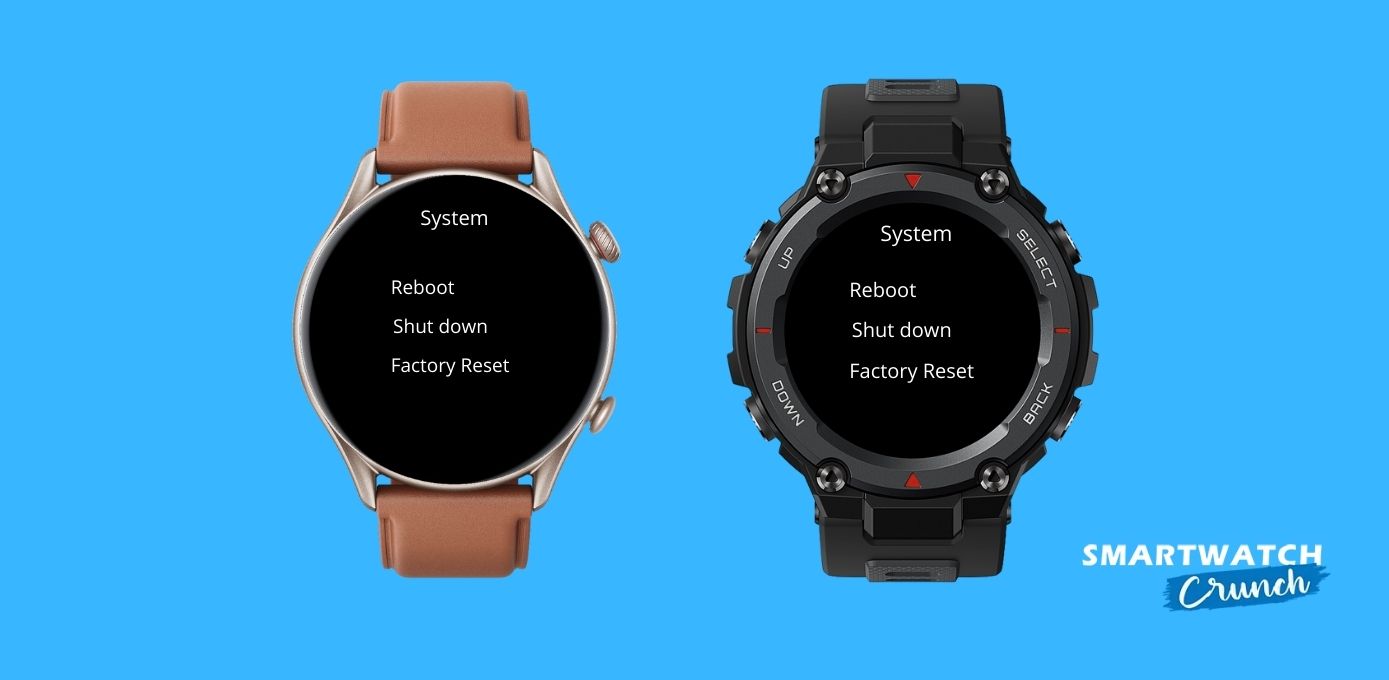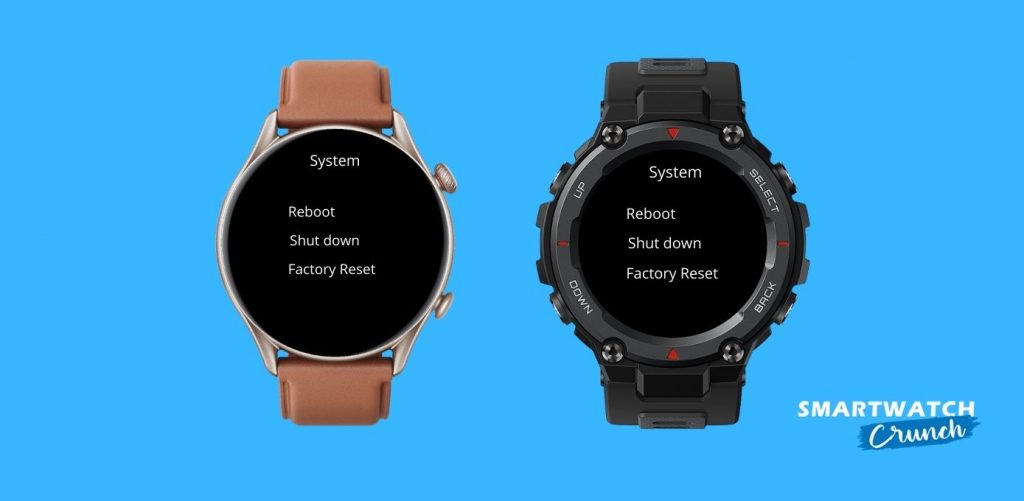 4) confirm your action.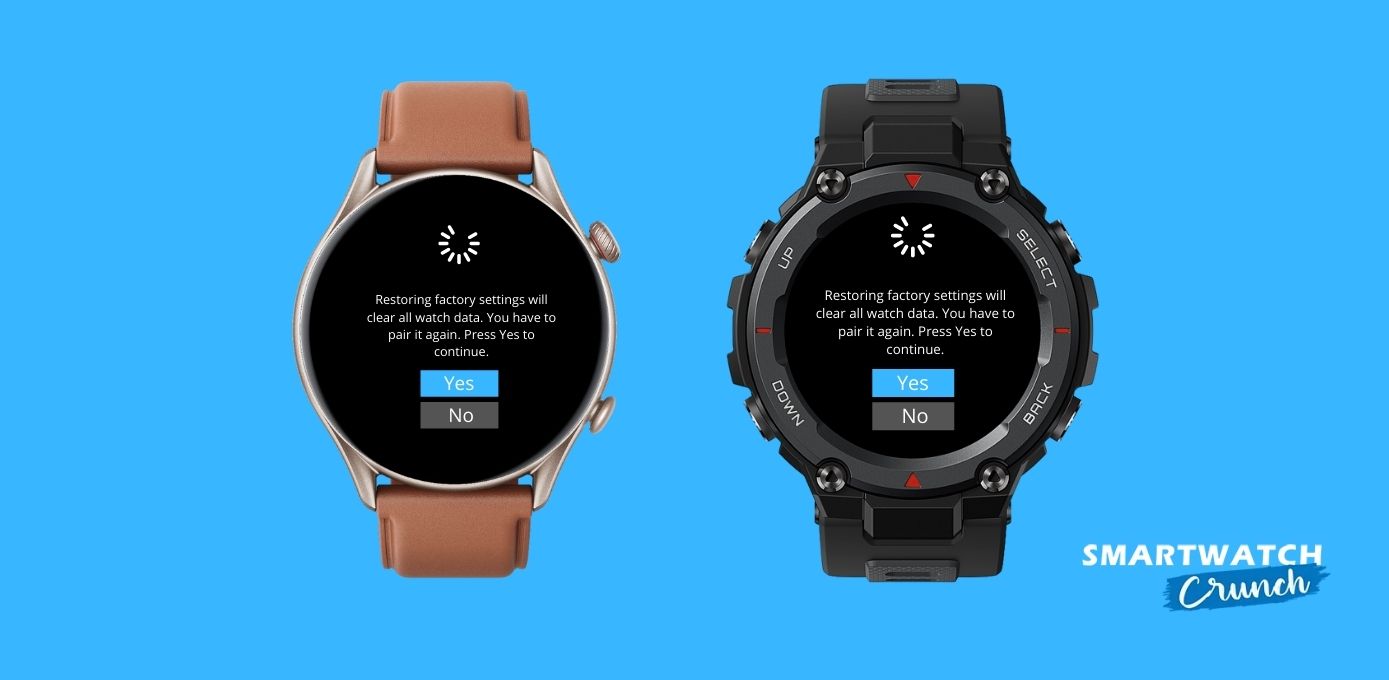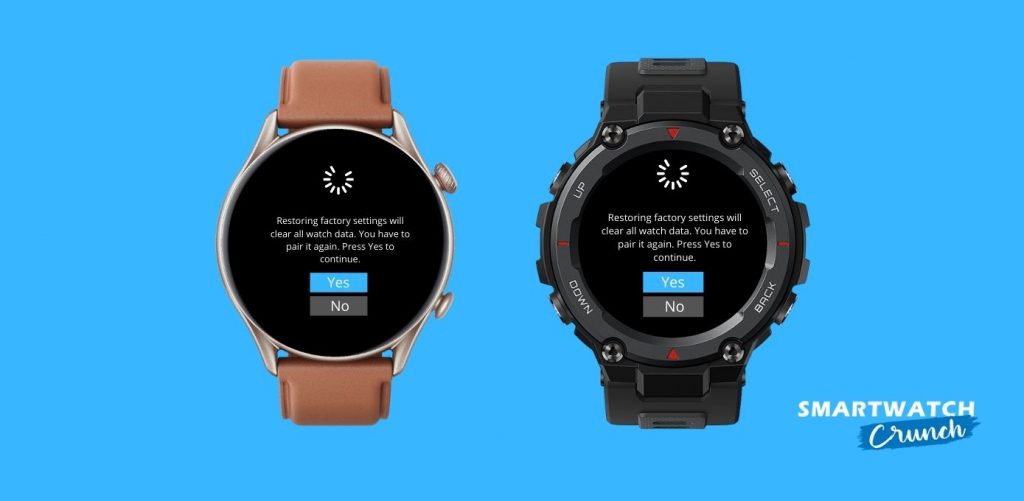 Your watch will restart and all data will be erased. You will now have to set it up again as a new watch on your smartphone app, Zepp.
Amazfit T-REX/GTR Series Watch: Soft Reset/Reboot/Restart
Just long-press the 'select' button on your Amazfit TREX and T-REX Pro and the top button on any GTR Series watch be it (GTR 2e or GTR 3) to restart the watch.
Alternatively, you can navigate to Settings->System->Reboot/Restart and confirm.
If your watch is unresponsive, you should try first the soft reset or restarting the watch. It is a safe way to unfreeze the Amazfit, as no data loss is involved here.
Final Words:
You should only reset the GTR or T-Rex watch if the problem persists despite trying restarting or if you want to erase all the data before gifting it to someone.
If your watch facing any other issues such as GPS not working or tracking steps inaccurately, right after the recent firmware update, a hard reset will most probably solve your problem.
Related Post: How To reset Amazfit GTS?