Huawei Watch: Probably the Best Looking Android Smartwatch so far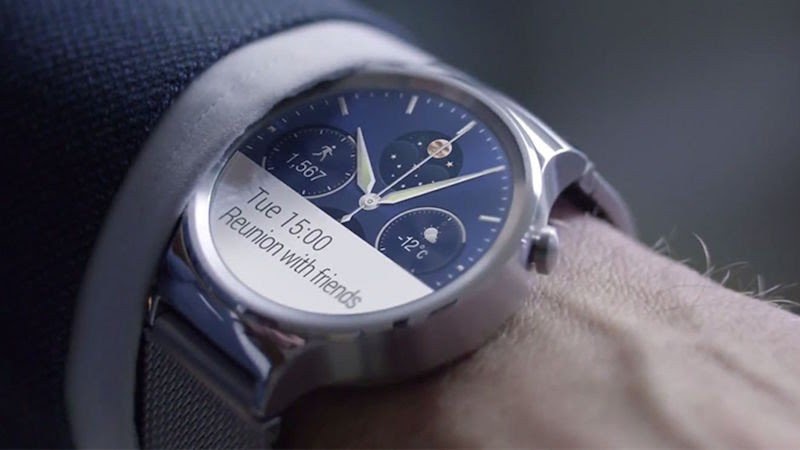 Huawei Watch: Probably the Best Looking Android Smartwatch so far
Compared to other Android smartwatches like LG G Watch R and Moto360, we are sure lots of people will agree that the Huawei smartwatch (coming out mid 2015) is probably the best looking Android smartwatch so far.
The Huawei watch features a really 42mm classic thin styling in a driver's watch style and a fully circular face. It does look impressive and assemble very closely as a classic timepiece. The watch is available in the classic metal mesh band and leather bands.
The Huawei smartwatch features the followings:
A 1.4-inch AMOLED display with 400 x 400 pixels resolution (pixel density of 286 ppi) covered with the sapphire crystal (the crystal is similar to the one on Apple Watch)
Snapdragon 400 closed at 1.23 Ghz, 512 MB RAM, 4GB internal storage
Six-axis sensor for motions tracking
Built-in microphone
Barometer for altitude and air pressure
300 mAh Battery
We are not yet sure about the battery life but 300mAh battery seems a bit insufficient. According to other online commerce sources, the Huawei watch prices should range from USD 370 – USD 425.
Despite the short Battery life and android only compatibility, this is definitely one of the best looking smartwatches upcoming in the market.
Recommended Reads: Best Cheap Smartwatch Under $50 In 2020