As reported by Counterpoint, the global smartwatch market grew by 24 percent in 2021, with Q4 being the most impressive quarter with more than 40 million units shipped. This is the highest quarterly shipment ever recorded.
The Associate Director, Sujeong Lim, at Counterpoint, said:
"The global smartwatch market's good growth in 2021 is meaningful in itself, but it is more meaningful in that it makes us look forward to future growth.
With their ability to monitor important health parameters like blood pressure, ECG and SPO2, these devices are becoming popular.
Further, the attractiveness of smartwatches as independent wearable devices will increase if more of them start supporting cellular connectivity."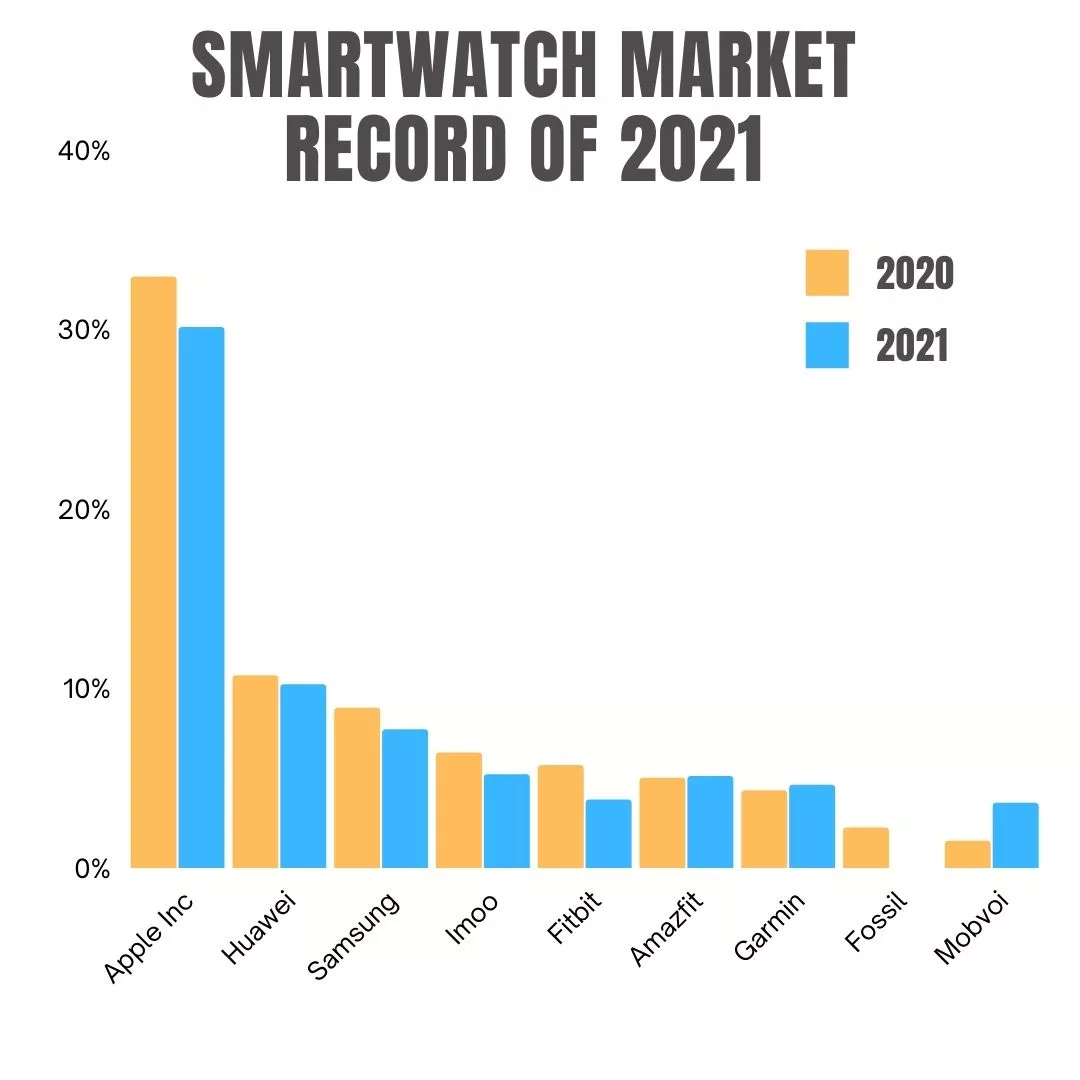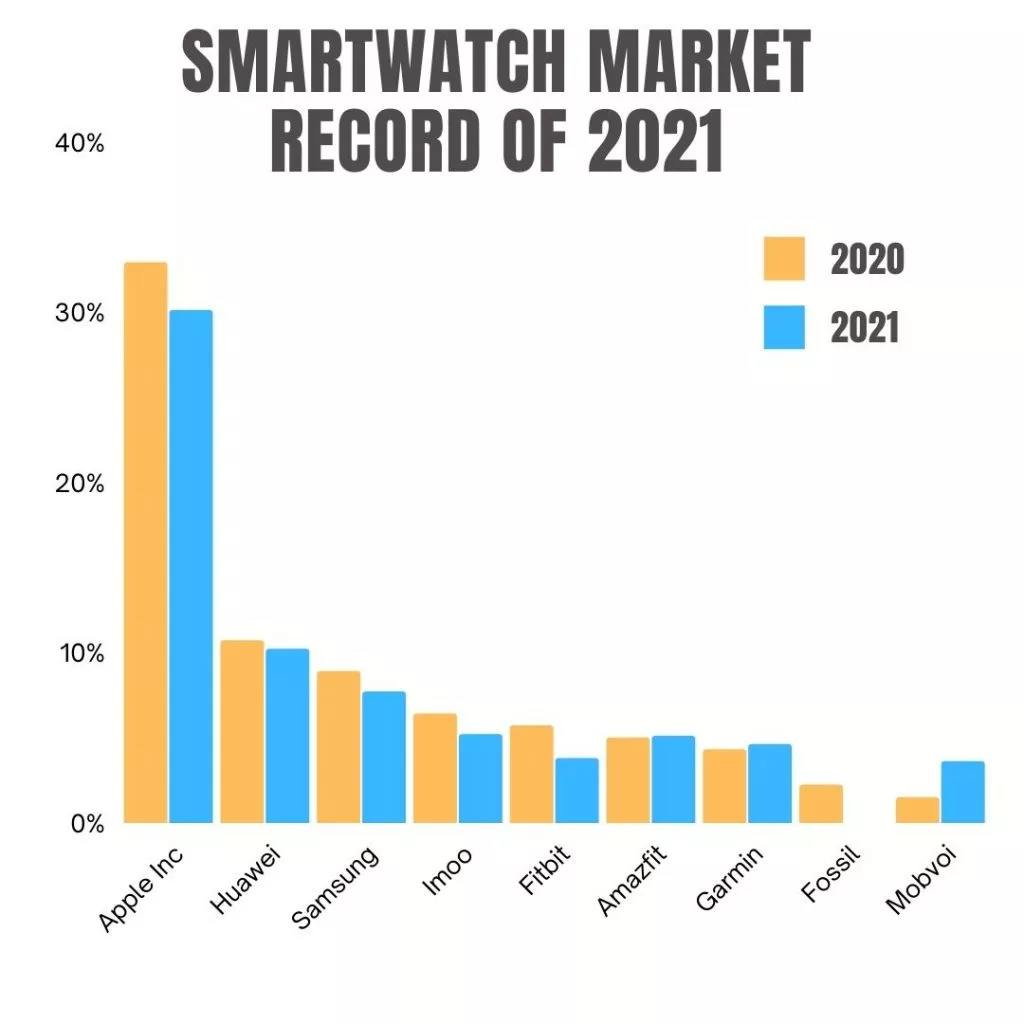 While Apple retained its position as the top dog with a 30.1 percent market share, Samsung replaced Huawei as the second best with a jump from 8.9% to 10.2% of shares in the Global Smartwatch market. Mi and its sister brand Amazfit also saw a significant increase in shares (from 1.5 and 5.0 to 3.6 and 5.1 respectively). Garmin's sales uptick was quite modest from 4.3% to 4.6% respectively.
Other brands like children focused Imoo, Google subsidiary Fitbit, Fashion-focused Fossil, and Huawei's share were on a freefall with a major drop in sales in 2021. What was surprising for many analysts is the entry of a newbie Indian wearable brand, Noise. Noise is the leading smartwatch maker in the Indian market and has managed to secure 2.6% of the market share.
Apple, Samsung, and Huwai are the top 3 leading brands in the wearable market with their combined sales accounting for almost 50% of the pie.
After China and North America, India has become a lucrative market for wearable devices with a meteoric rise of 274% recorded in 2021. It is currently dominated by local players like Noise and Boat, but there is a great vacuum still unfilled for premium watches. The North American Market grew by 14% and interestingly Chinese market went through a slight decrease in popularity.
Smartwatches in 2021 are not just about checking notifications and fitness tracking. They are now able to track advanced health and performance health parameters like blood pressure, ECG, SPO2, Body Recovery, Heart Zone, and more. Most premium watches now come with a built-in voice assistant, have their own third-party apps, and can make calls. This is increasing the attractiveness of these devices as independent wearable devices.
Though Apple has been loyal to its wearable devices for the last decade, its arch-rival Google has been mostly neglectful until recently. In 2021, Google and Samsung made an alliance to revamp Wear OS and to feature it as the exclusive OS in Samsung watches. Galaxy Watch 4 is the only watch that is currently powered by Wear 3.0, but there are dozens of other watches in the pipeline.
Smartwatch market growth is expected to continue in the coming years as 5G begins to proliferate and more health monitoring features are added to these devices. We are expecting the wearable market to match that of smartphones in the latter half of this decade.