With every latest Apple Watch Series (except Apple Watch Ultra), there is an option for a cellular and GPS (Wi-Fi Only) model.
Well, that leads many new users to a dilemma.
Whether to buy the cellular model and pay extra for the cellular service, or just pick the less expensive GPS model.
Because of the way it is marketed, some of you might have this question: Do I really need a plan to use the cellular watch?
No, you don't. You can use a cellular Apple watch without purchasing a plan. It would work just like a GPS-only model. You can't make standalone calls, send messages, or stream music without your Apple Watch paired to an iPhone or connected to a Wi-Fi network. In short, the cellular service is optional on the cellular or LTE Apple Watches.
Apple Watch Cellular Model – Data Plan = Apple Watch GPS (Wi-Fi Only)
You have your answer now. But I believe that it was not enough to clear all your doubts.
Let's have a couple of more questions to get a better understanding of cellular connectivity on an Apple Watch.
Do you have to pay monthly for Apple Watch cellular?
You don't have to pay any monthly fee as long as you opt out of the cellular option. But here let me clear a couple of things for you.
Apple Watch GPS (Wi-Fi only) models don't have the necessary hardware for cellular connectivity or in short eSIM connectivity. So if you buy one of these, you won't have the option in the future to enable cellular connectivity for these.
On the other hand, the Apple Watch cellular models can work without you purchasing a separate plan for them. They would have the identical features of a GPS-only model as long as they don't have a plan. However, if later, you want to get rid of phone or Wi-Fi dependency for features like calling & streaming, you can always buy a separate plan for these watches.
Related Post: Apple Watch 8 Cellular vs. Wi-Fi Only
Is it worth getting cellular on Apple Watch?
Nobody can give you the right answer to this without knowing your preferences (plus your location).
Location is important because, despite its widespread coverage, the Apple Watch doesn't support all carriers over the world.
Here is the complete list of all the Apple Watch-supported carriers.
Let's say you live in the USA where the Apple Watch support almost all popular carriers, and you are torn between cellular vs GPS Apple Watch.
You know that the cellular model is expensive, right?
These options will make your investment worth it in the cellular model.
Receive and Make Calls: With a cellular connection, you can make and receive phone calls directly from your Apple Watch, without a paired iPhone. (let's say you go out for a run and don't want to lug your iPhone around.) In fact, Apple Watch is the best watch to answer calls and texts.
Send and Receive Messages: You can send and receive text messages. For iMessage, you must have a separate data plan for the watch.
Stream Apple Music and Podcasts: If you are an Apple Music subscriber, you can stream music directly on your Apple Watch without needing your iPhone nearby. The same is true for Spotify, Amazon Music, and other music streaming apps.
Use Siri: You can use Siri on your Apple Watch for various tasks like setting reminders, sending messages, or asking questions.
Use Apps: Certain apps that require data can be used on the Apple Watch with a cellular connection. This includes apps for weather updates, maps for navigation, and more.
Emergency SOS: Even if your iPhone isn't nearby, you can still use Emergency SOS to call for help quickly.
Download Apps: With a cellular connection, you can download apps directly to your Apple Watch without needing your iPhone.
Keep in mind, you can perform almost all these functions with the GPS (Wi-Fi only) model too, but the condition is that it should be paired to an iPhone (and in some cases to a Wi-Fi network).
There is one feature though that is unique to the Apple Watch Cellular Model: Family Setup.
What is Family Setup on Apple Watch Cellular?
This feature allows you to set up the watch for your kids via your iPhone. Once successfully set up, the watch can then be used independently of the iPhone.
Let's say you are a parent and want to buy an Apple Watch for your kid because you don't want them to have an iPhone yet. Using the Family Setup feature on an Apple Watch Cellular model:
Staying connected: Your kids can make and receive phone calls, send and receive messages, and do all sorts of things on their Apple Watch, independent of your iPhone.
Keeping them safe: You can know your child's location at all times. This can give you peace of mind, knowing that your child is safe, even when they're out playing or at school. You will also be notified if they leave a set parameter.
Managing screen time: You can use features like 'Schooltime' to manage your child's screen time during school hours. This feature limits what they can do on the Apple Watch, helping them to stay focused on their studies.
Emergency SOS: In case of an emergency, your child can use the watch to send an SOS, alerting you and other emergency contacts immediately.
Apple Cash Family: You can send money to your kids that they can spend via Apple Pay.
How to tell if an Apple watch is cellular?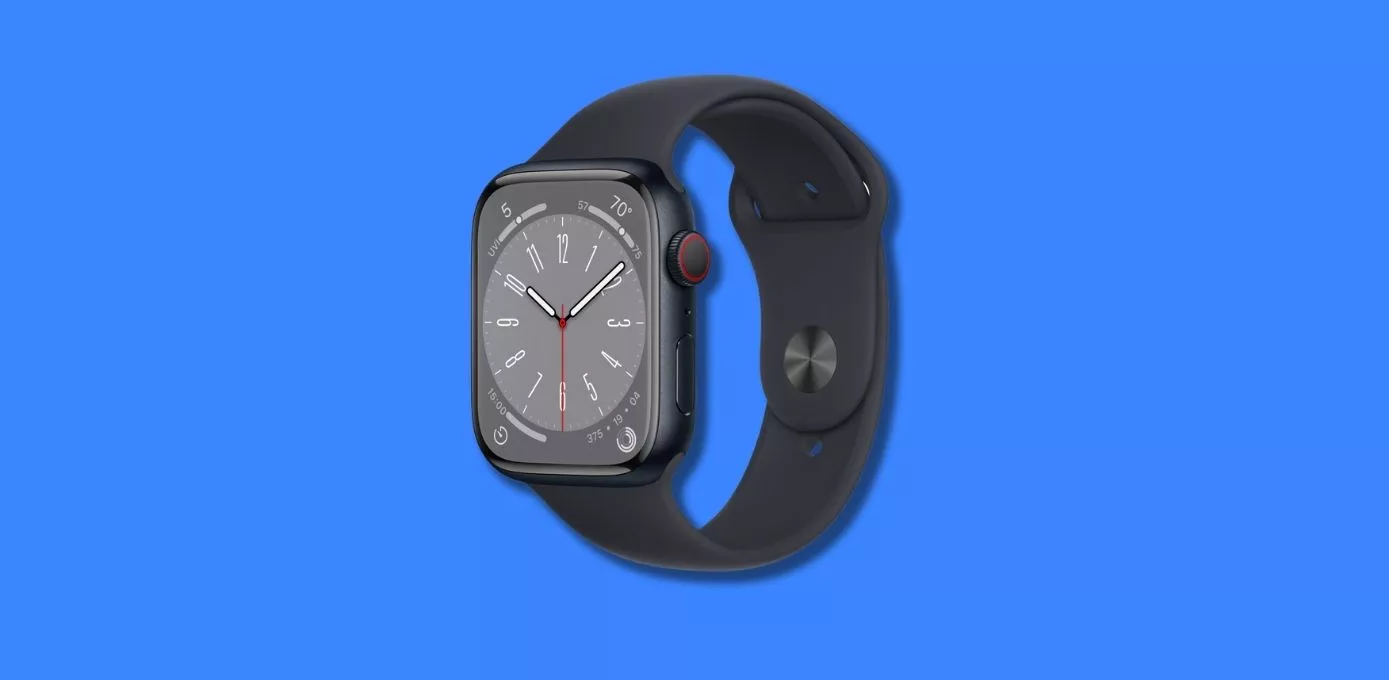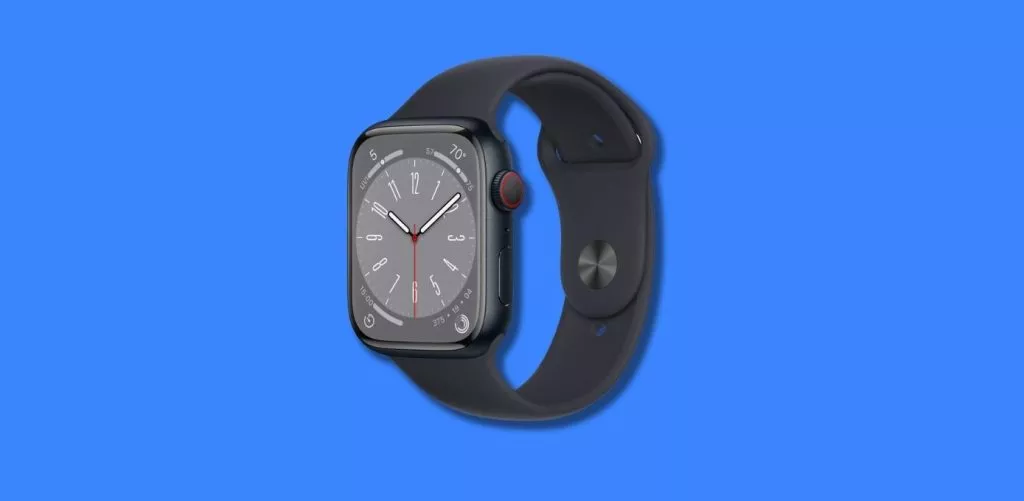 You would probably not be asking this question if you bought the watch yourself.
But this is a legit question if someone gives it to you as a gift.
So how to figure out if your Apple Watch is cellular or not?
Well, Apple makes it quite simple with a unique design feature exclusive to cellular models.
You will find a small red ring around the digital crown. And if there's not any, you have got the GPS (Wi-Fi only model).
Is a Cellular Plan Included with the Purchase of an Apple Watch Cellular?
No, the Apple Watch Cellular does not come bundled with a cellular plan. You will need to separately set up cellular connectivity on the watch and purchase an additional cellular plan specifically for it.
The cellular plan for the watch is much more affordable compared to iPhone. The plan depends on your preferred carrier and usually costs around $10-15 in the USA.
It will definitely add up to the price of the watch. Shelling out $120 every year is only worth it if you are planning to use Apple Watch Cellular to its full potential.
Can I use a separate carrier for my Apple Watch?
If you want to set up the watch for yourself, no you cannot have a separate carrier for the Apple Watch.
Your Apple Watch will share the number with your iPhone. So when your phone isn't nearby, all your text messages and calls will be routed to your Apple Watch.
If you dig through the menus of your Apple Watch, you will find a separate phone number there. But that is only used for billing purposes.
Alternatively, if you want to set up the watch for your kids or parents, the Apple Watch, in this case, can have a separate carrier. That also means that the watch can now have a separate phone number dedicated to it.
This guide by Apple will help you figure out which carriers support family setups across the world.
When an iWatch is set up for a family member, it has its own Apple ID and its own phone number.
Keep in mind that when you set up a watch for kids via 'Family Setup', there would be certain limitations. For instance:
These features would not be accessible on the watch:

Medications, respiratory rate, irregular heart rhythm notifications, ECG, AFib History, Cycle Tracking, Sleep, Wrist Temperature, and Blood Oxygen.
Apps including Audiobooks, Remote, News, Home, and Shortcuts.

Apple Cash Family is available for users under the age of 18 (US only). Also, you cannot add credit or debit cards to the Wallet app.
There will get watered-down health monitoring:

High and low heart rate notifications for users aged 13 and above.
Heart Rate Variability (HRV) functionality for users aged 18 and above.
Walking Steadiness and Fall Detection features are available for users aged 18 and above.
For kids under 13, the watch will use move minutes rather than active calories to update the move goals in the 'Activity app.
These restrictions are primarily there to deter you from using the Apple Watch as a standalone device, completely independent of the iPhone.
Final Words:
The Cellular model gives you extra freedom with its standalone capabilities but at an additional cost. If you're always on your iPhone, a GPS model might be all you need.
Without a cellular plan, the Cellular model works just like the GPS model. You can always add a plan later to access the cellular features.
To activate cellular connectivity on the watch, you will always need an iPhone. Now, you can set up the watch for yourself or a family member.
The watch will share the details of your Phone's sim card and must be on the same cellular network as your iPhone. However, with the family setup, you can have a separate cellular network on the watch as well as a unique phone number. But there are several limitations to this mode.