Garmin has been the leader in GPS watches for years, but Coros is quickly gaining popularity in the market. This year, both upgraded their arsenal with the release of the Apex 2 Pro and Garmin Forerunner 955.
While Coros has a history of offering affordable alternatives to Garmin's premium watches, it looks like the company is not making a bet on the competitive price this time. There is no difference in price between these two watches. This makes it quite tricky to decide which one you should buy.
Both the Apex 2 Pro and Forerunner 955 come with a lot of features that are attractive to serious runners, such as dual-band GPS, support for music playback, Mapping, and more. However, there are some key differences that set these two watches apart.
In this Garmin FR 955 vs Coros Apex 2 comparison, we will break down every aspect of each watch to see which one comes out on top.
Garmin Forerunner 955 Solar vs. Coros Apex2 Pro: Pricing
Garmin Forerunner 955 has a base model with a price tag of around $500 and a solar variant that costs 100 more. Coros Apex 2 Pro, however, doesn't have a solar charging capability and as mentioned above, it is priced the same at $500.
We will be only discussing the base model of the Garmin FR 955 to make this competition fair. 
Here are the latest Prices for the Garmin Forerunner 955 Solar & Coros Apex2 Pro:
Garmin Forerunner 955 Solar vs. Coros Apex2 Pro: Design and Display
In the design department, they share almost identical specs. The dimensions and screen size is nearly the same, however, the Garmin watch is 10g heavier than Apex 2 Pro. They feature the same MIP touchscreen display and the same pixel density. Both watches are compatible with 22mm watch bands.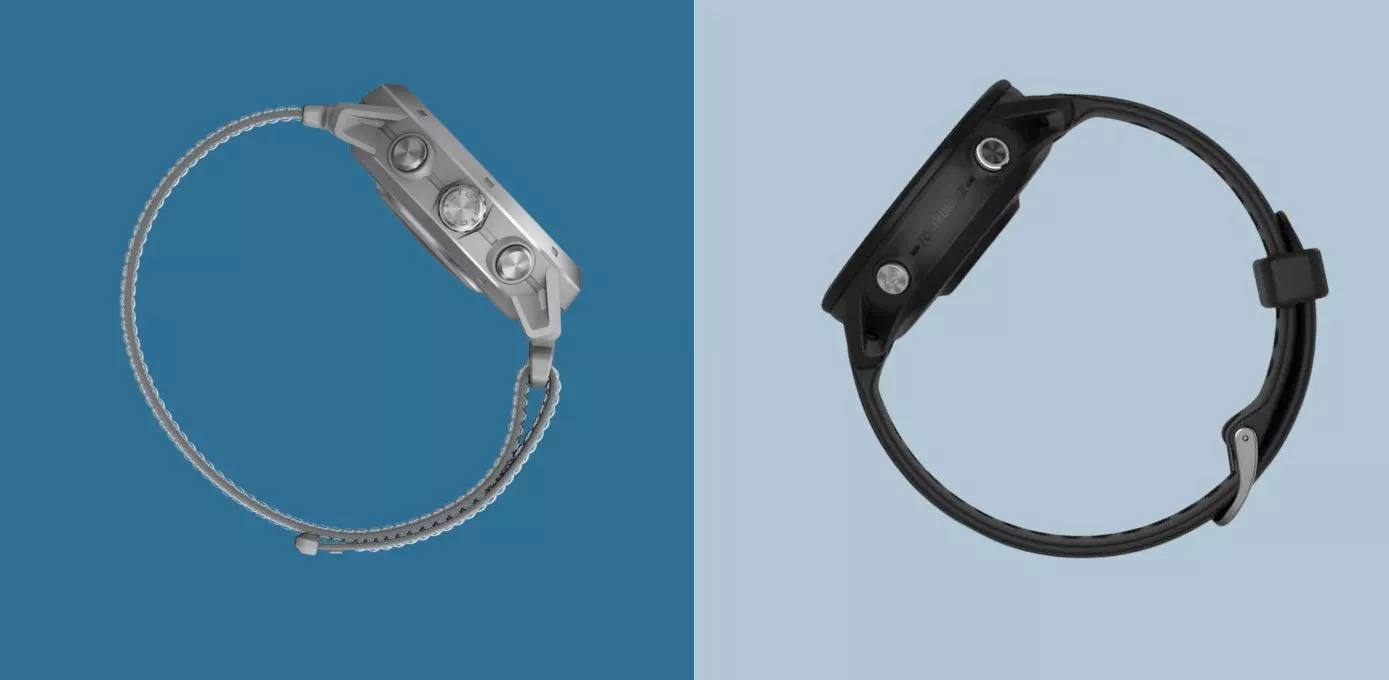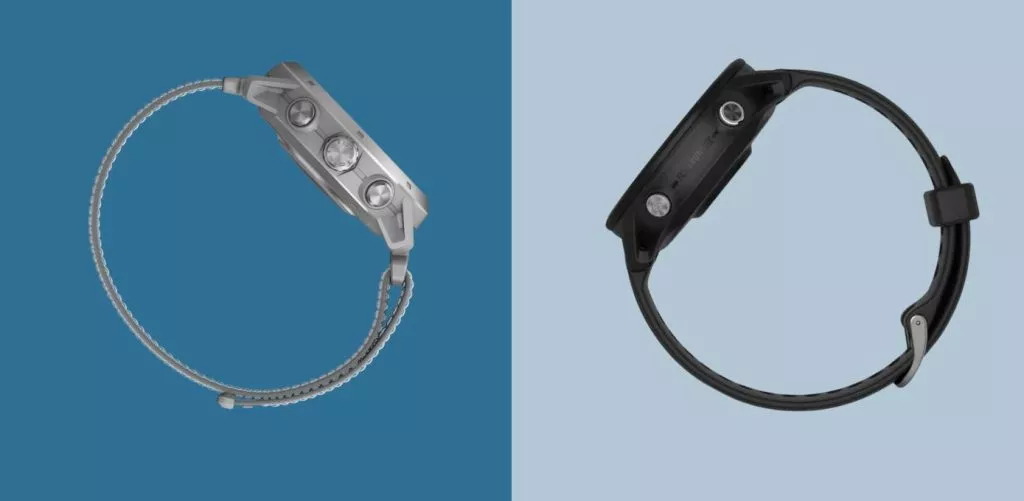 However, the Apex watch has done a fantastic job in terms of durability. The watch features a premium Grade-5 titanium bezel with an aluminum back and sapphire glass which is extremely scratch resistant. The premium build material makes it look and feel like a high-end watch. The plastic body of the Forerunner 955 makes it feel a bit cheap in comparison.
However, the Apex watch has leveled down the water resistance to 5 ATM from 10 ATM on the original Apex Pro, and that takes away the advantage it had on the Garmin Forerunner series that comes with 5 ATM (Roughly 50m resistance) as a standard.
Winner: Coros Apex 2 Pro
Garmin Forerunner 955 Solar vs. Coros Apex2 Pro: Smart Features
What smart features we expect from running watches are constantly changing. A few years ago, the addition of music storage to a running watch was considered a major selling point. Now, it is almost expected that a premium running watch will offer this feature.
The Coros Apex 2 Pro and Garmin Forerunner 955 are both offering the basic smart features that we have come to expect from a premium running watch. This includes the ability to store and play mp3 music, third-party integration, and mimicking notifications from your phone.
However, the Garmin watch takes the lead in this department by offering a few more features that may be appealing to some runners.
First, the Forerunner 955 has the ability to stream and download playlists from Spotify, Amazon Music, and other popular streaming platforms. Secondly, it offers you the ability to make contactless payments with Garmin Pay. Lastly, you can install third-party apps & widgets from the Garmin ConnectIQ store. Agreed, these apps are limited in number and function, but it is still a nice option to have.
Winner: Garmin Forerunner 955
Garmin Forerunner 955 Solar vs. Coros Apex2 Pro: Key Sports features
The sheer number of sports modes offered by the Garmin Forerunner 955 is greater than what the Coros Apex 2 Pro has to offer. It goes beyond running, swimming, and biking to include a lot of other activities like skiing, golf, stand-up paddleboarding, and rowing.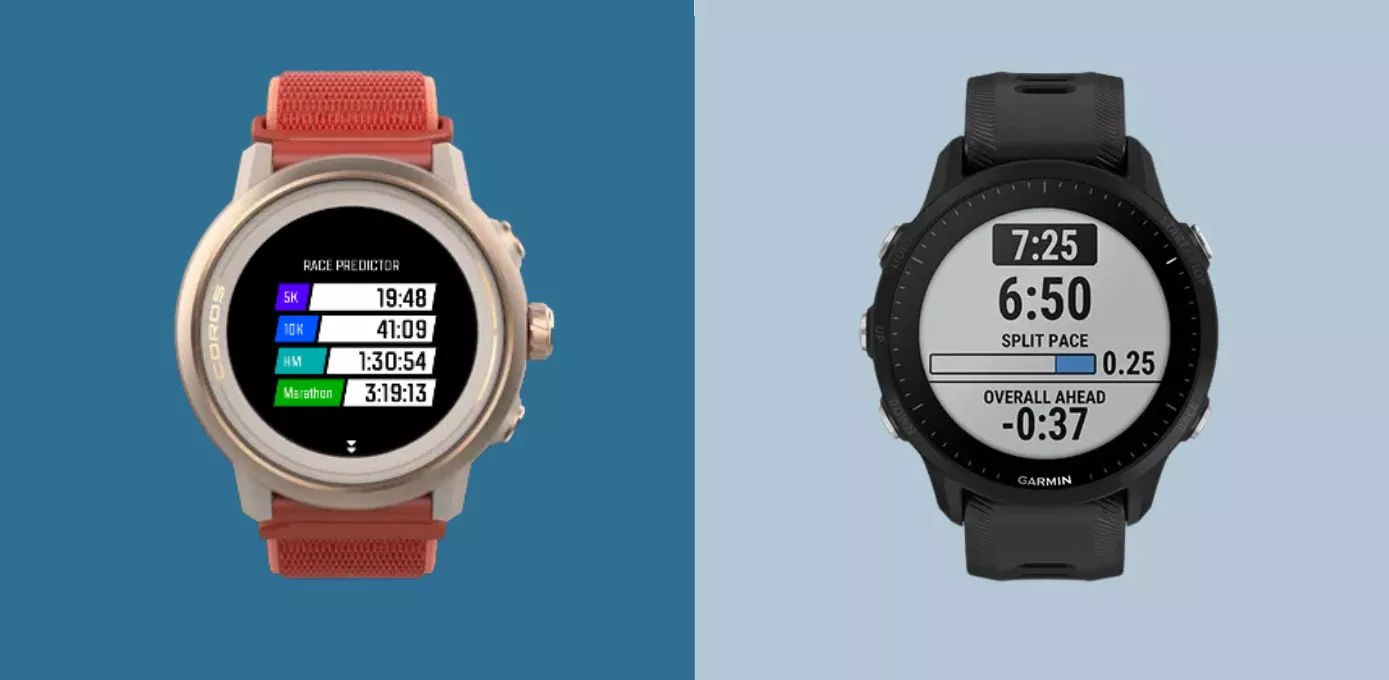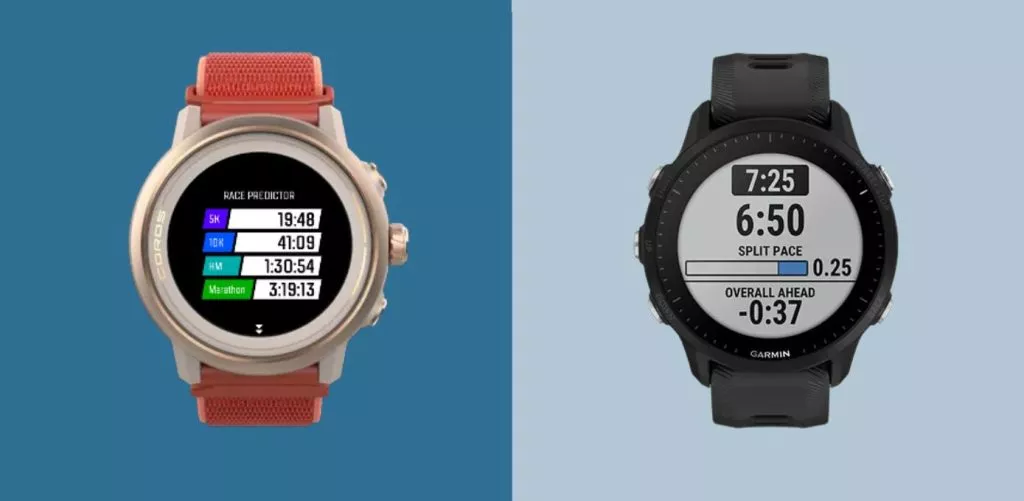 However, if we consider the domain of running alone, the sports profiles are more or less the same. But there are key strengths and weaknesses to each watch. For instance, despite featuring dual-band GPS capability like Forerunner, Apex 2 Pro still struggles to offer the same level of accuracy. The training and recovery features on Garmin are also more comprehensive. The mapping/navigation capability has been improved on this model, but it doesn't come close to the topographical maps that are available on Forerunner 955.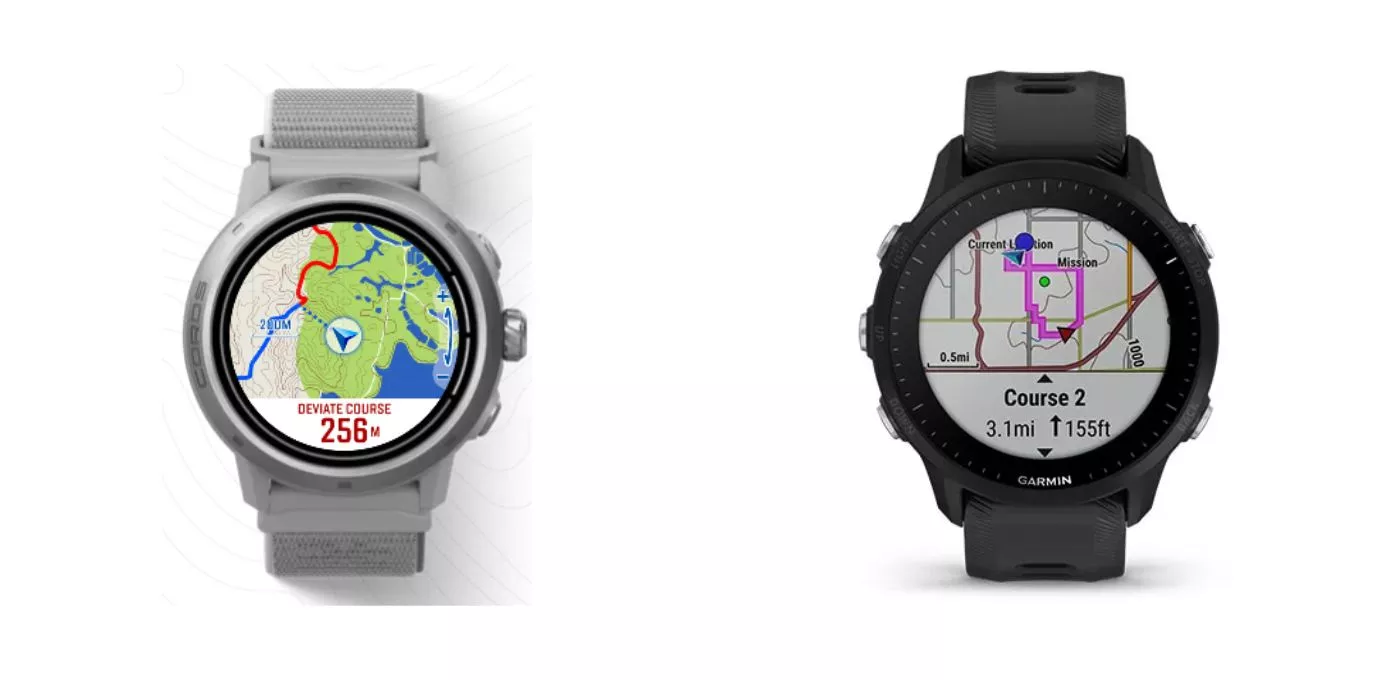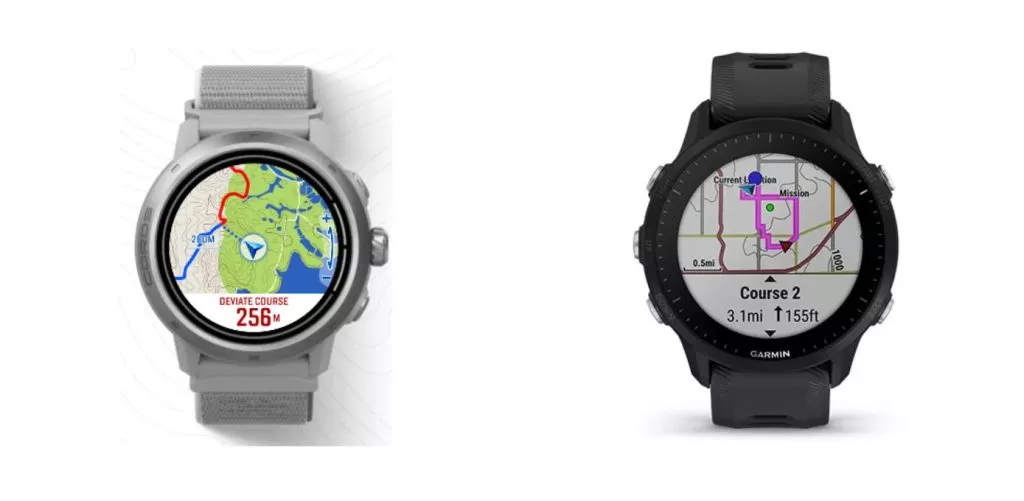 On the other hand, Coros has one trump card up its sleeve. It offers remote camera support for popular gear like GoPro Cameras and Insta360. This is a great addition for outdoor athletes who like to document their training sessions.
In short, it won't be unfair to say that if you are looking for a watch that will offer the most complete running experience, and a robust training and recovery analysis, the Forerunner 955 is the better choice.
Winner: Garmin Forerunner 955
Garmin Forerunner 955 Solar vs. Coros Apex2 Pro: Battery Performance
A running watch is only as good as its battery life. Being a training tool it is built to stay on your wrist for long hours. If a GPS watch can not make it through a full day of training, it is not going to be of much use.
The problem here is that the battery performance of both these watches differs greatly depending on the usage.
Garmin Forerunner 955 as per the company's claim can last up to 2 weeks in smartwatch mode, 42 hours of battery life in GPS mode without music, and 80 hours in UltraTrac mode. If you turn on the All-Systems GNSS mode plus Multi-Band capability the battery performance further reduces to 10-20 hours depending on if you listen to music or not.
On the other hand, Coros Apex 2 Pro is promised to offer 30 days in the smartwatch mode with basic features, 75 hours in the GPS mode without music, and 26 hours if you connect to all-satellite GNSS mode plus leverage the dual-band capability.
As there is no fast charging support for either of the watches, you will have wait almost 2 hours for a full charge.
These numbers put the Garmin Forerunner 955 behind the Coros Apex 2 Pro when it comes to battery life. They might differ in real-world usage, but still, Coros will be at the top.
Winner: Coros Apex 2 Pro
Garmin Forerunner 955 vs. Coros Apex 2 Pro: Which should you buy?
Coros Apex 2 Pro is a great watch, and it is hard to find any serious flaws with it. It is packed with features, offers great value for money, and is backed by an excellent app. The only problem is that it doesn't come close to the Forerunner 955 when it comes to overall performance.
The battery performance and design might be better on Coros, but everything else points towards the Forerunner 955. It is a more complete GPS watch that will appeal to a wider range of athletes. For us, it remains to be the ultimate best watch for runners on the market. 
Here are the latest Prices for the Garmin Forerunner 955 Solar & Coros Apex2 Pro: