Garmin has a reputation for releasing new smartwatches at a steady pace, which itself a remarkable feat given its constellation of devices.
Unlike other players like Apple and Samsung, Garmin has several separate lineups of smartwatches, each geared towards different types of users and activities. Forerunner is for runners, Swim Series is for swimmers and Fenix is for outdoor lovers.
Over the last year, I have witnessed a frenzy of releases. It took the company almost 3 years to replace the mid-range Forerunner 245 watch with Forerunner 255. And now, it has hardly been a year, and there is a new edition is in town: Forerunner 265.

There are two editions in the series: Garmin Forerunner 265 and 265S.

Let's discuss the Key differences between the two.
Garmin Forerunner 265 vs 265S: 3 Main Differences
The main difference between Forerunner 265 and 265S is the size of the watches. The FR 265S measures 42mm, whereas FR 265 measures 46mm across the diagonal. Other than that, these watches are almost identical.

This marketing language can cause confusion among users, especially iPhone users who are shopping for a new running watch. Why?

Apple used the same subtleties to differentiate its iPhone X series: XS, XS MAX.
iPhone XS was a significant upgrade over the iPhone X, with improved camera capabilities, faster processing speeds, and other new features, whereas Forerunner 265S is not an upgraded version of the Forerunner 265 – it's essentially a smaller version of the same watch. It doesn't offer any major advantages over the Forerunner 265 in terms of features or performance.
The smaller size of FR 265S also means that it would weigh less around 39g (8 grams less); is compatible with a smaller strap/band size of 18mm (compared to 22mm for FR 265); has a small screen with 1.1″ (28.1 mm) diameter; and fewer resolutions of ​​360 x 360 px.

Is there any other difference? Yes, Color options.
Forerunner 265 is available in three colors. While the Black bezel remains the same in all models, there are different color combination available as follow:
Whitestone Case and Whitestone/Tidal Blue Silicone Band
Black Case with Black/Powder Gray Silicone Band
Aqua Case and Aqua/Black Silicone Band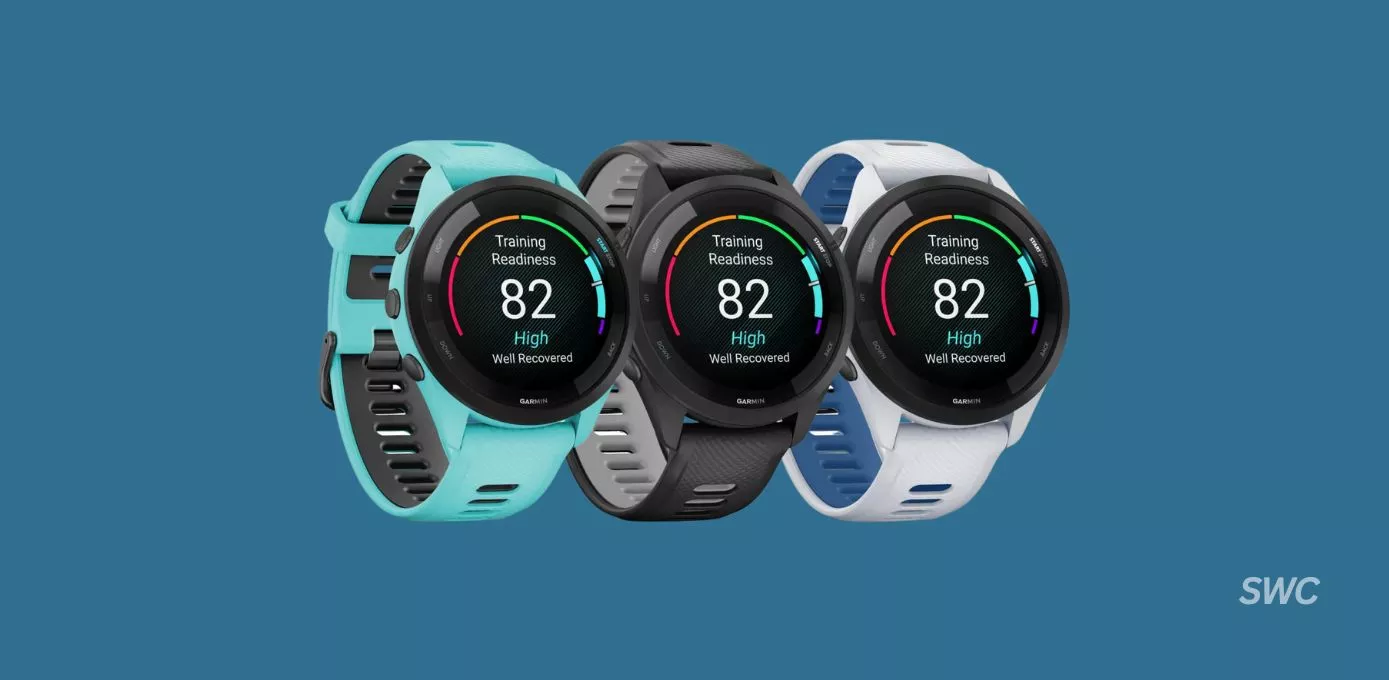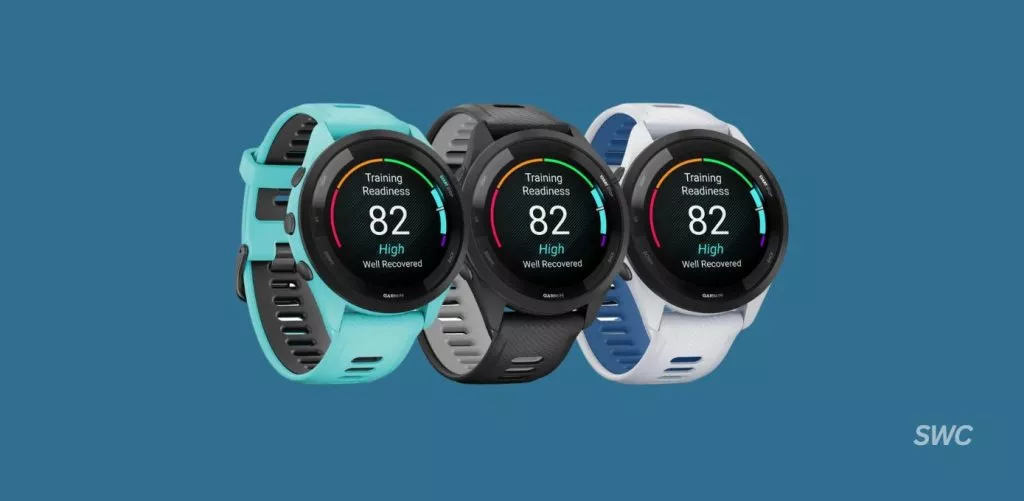 Forerunner 265S also has a black bezel. Here are its three color options.

Black Case with Black/Amp Yellow Silicone Band
Whitestone Case and Whitestone/Neo Tropic Silicone Band
Light Pink Case and Light Pink/Whitestone Silicone Band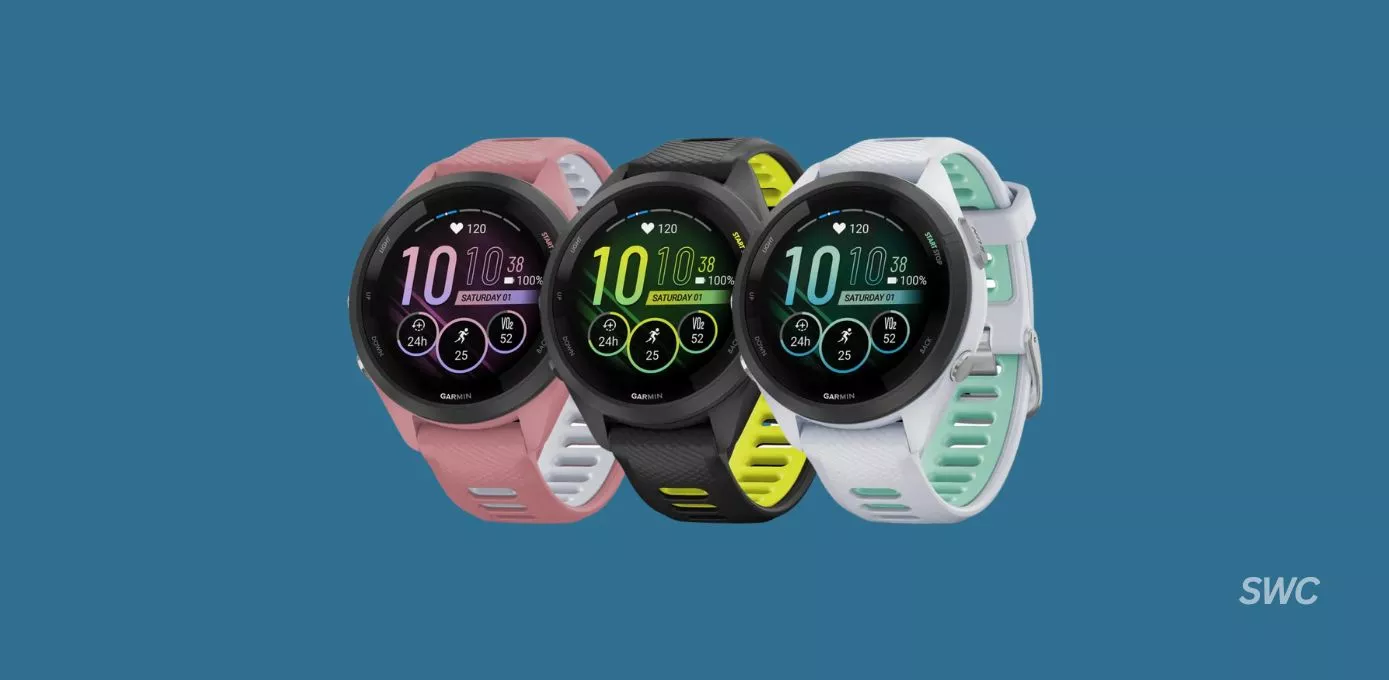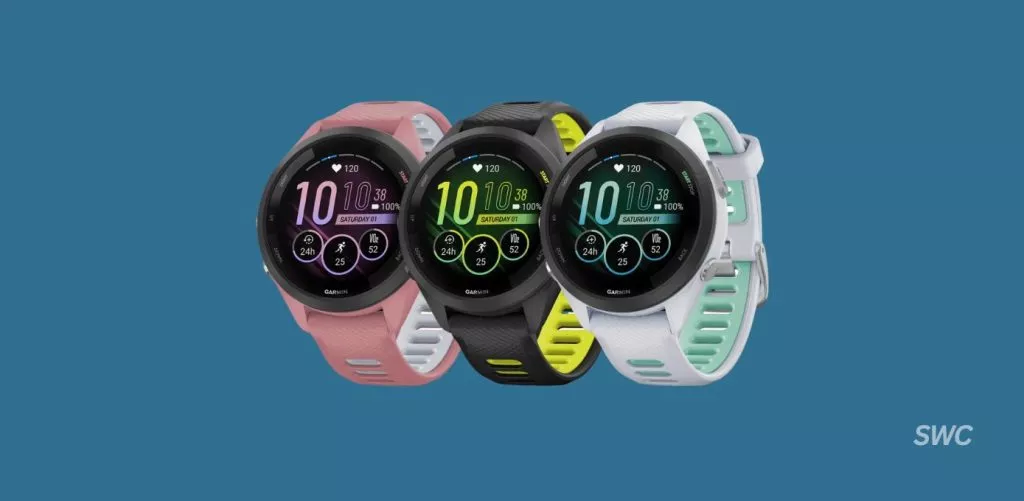 I don't know if you can tell from the choice of colors that the smaller FR 265 is geared toward a feminine audience or men with petite wrists.

There is one more difference: Battery performance. This one would come as disappointing news for those who had to pick a smaller FR 265S. Why? The small size also means a small battery size, and you are smart enough to guess that FR 265 will last longer than the FR 265S model.

Note: Garmin's website says otherwise where FR 265 has slightly poor battery performance than FR 265S in almost all modes. I think it is an honest mistake, they would update it soon.

But Garmin should compensate you by offering a discount, just like Samsung does, shouldn't it?

Unfortunately, that is not how Garmin deals. But I hope that it offers a discount or at least an additional strap for FR 265S.
Wrapping Up:

It has become a norm for Garmin to release two editions of different sizes for every single one of its latest watches. Perhaps, the company is now considerate of its feminine followership and wants to expand its market beyond its existing limits.
While the main difference between the two watches is their size, there are also slight variations in color options and battery performance to consider.

We recommend that you go with the one that fits your wrist, all other differences are not important to sway your decision.
Here are the latest Prices for the Garmin Forerunner 265 vs Garmin Forerunner 265S: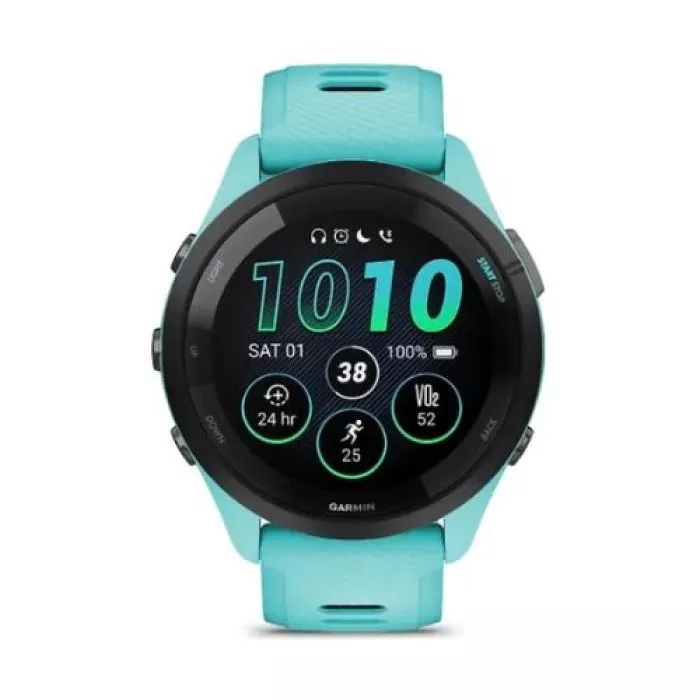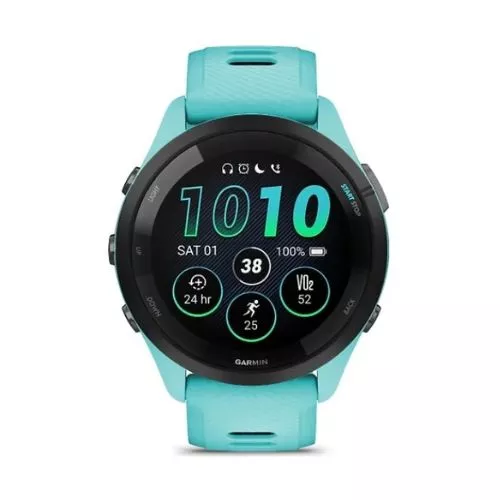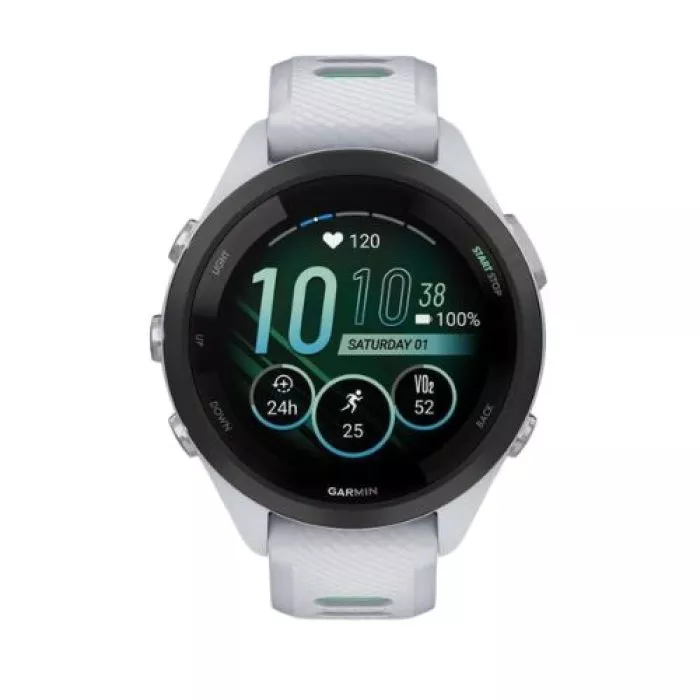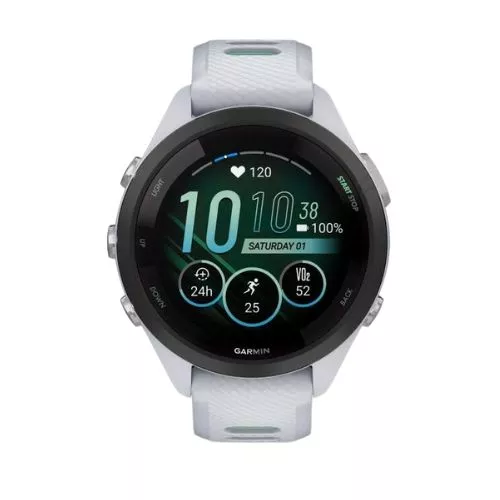 I created this blog to help people find the right smartwatch for their taste, to keep tabs on the latest news and leaks, and to share my experience with different smartwatches.