Garmin released the Vivoactive 5 in September 2023. To be honest, I was skeptical of any new release in the Vivoactive series mainly because the company has narrowed the gap between Venu, Forerunner, and Vivoactive lineups.
Still, here we are with yet another AMOLED watch by the company. For those who don't know, Garmin Venu 3 was released just a month ago. I will do a quick comparison between the two later.
In this post, I am going to compare Garmin Vivoactive 5 vs. Vivoactive 4. My expectations are high since the gap between the two models is huge.
So without further ado, let's get right to the business.
Garmin Vivoactive 5 vs Vivoactive 4: Comparison Table
| | | |
| --- | --- | --- |
| | Vivoactive 4 | Vivoactive 5 |
| Dimensions | 45.1 x 45.1 x 12.8mm40 x 40 x 12.7 mm | 42.2 x 42.2 x 11.1 mm |
| Display | 1.3-inch transflective, 260×2601.1-inch transflective, 218×218 | 1.2" AMOLED, 390 x 390 pixels |
| Sensors | GPS, GLONASS, Galileo, Heart Rate (Elevate V3), altimeter, compass, gyroscope, Pulse Ox, accelerometer, thermometer | GPS, GLONASS, Galileo (New Multi-GNSS Sensor), Heart Rate (Elevate V4), compass, Pulse Ox, accelerometer, thermometer, Ambient light sensor |
| Battery | Smartwatch mode: 8 days (45mm)Smartwatch mode: 7 days (40mm) | Smartwatch mode: Up to 11 days (5 days display always-on) |
| Connectivity | Bluetooth, ANT+, Wi-Fi | Bluetooth Smart and ANT+ |
| Water-resistant | 5 ATM | 5 ATM |
| Touchscreen | ✔️ | ✔️ |
| Notifications | ✔️ | ✔️ |
| Garmin Pay | ✔️ | ✔️ |
| Music storage | ✔️ | ✔️ |
Garmin Vivoactive 5 vs Vivoactive 4:Hardware Changes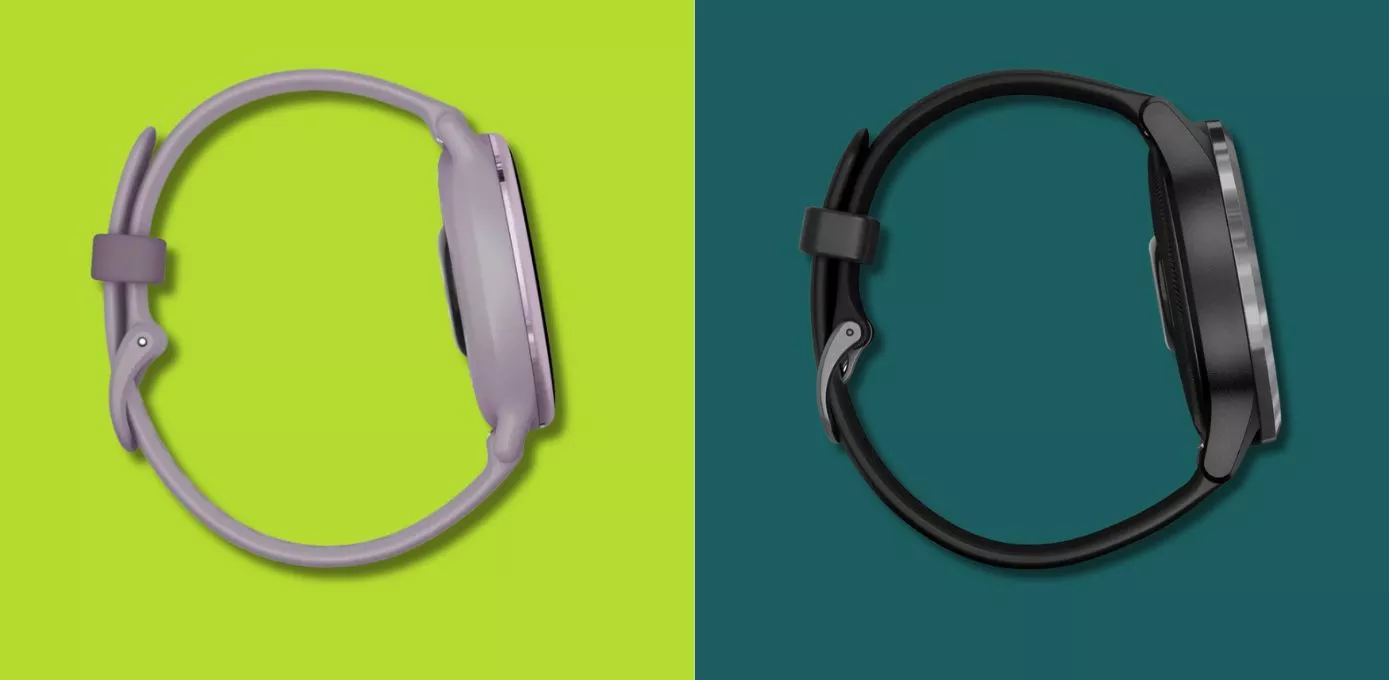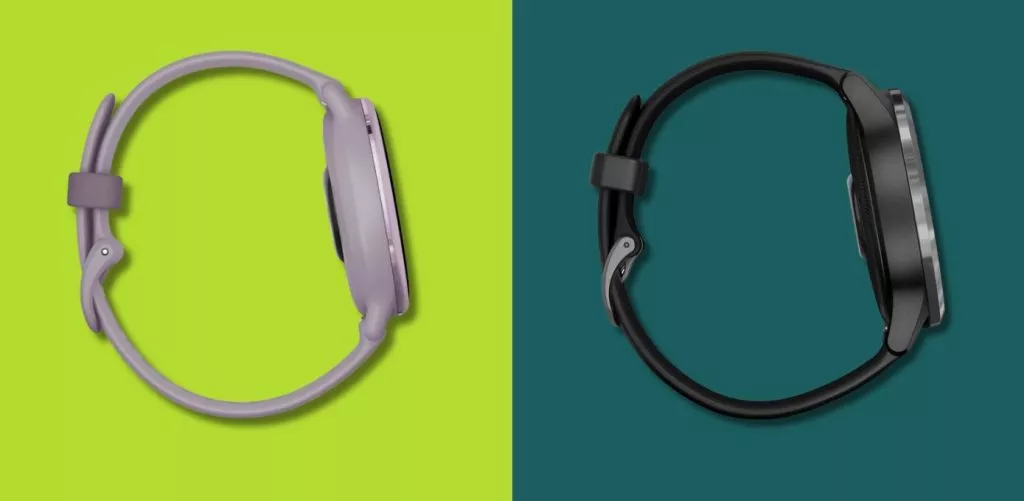 The most noticeable hardware uplift is the screen technology. From low-resolution, transflective memory-in-pixel (MIP) display to high-resolution AMOLED on the Vivoactive 5.
The OLED displays are a recent addition to Garmin watches, they have for long become an industry standard. With higher resolutions come the benefits of more information on the tiny screen, vibrant colors, and high contrast. Garmin has massively overhauled the user interface to match the new screen resolution, this is going to be a major uptick in user experience.
Long story short, this is going to the decisive spec to upgrade the watch for many users.
Vivoactive 5 comes in only one size, 42mm. This, in my opinion, is a misstep as a choice in sizes, like we had between Vivoactive 4 and Vivoactive 4S, is really important. The right fit is a big factor in user experience.
Also, the bezel material is degraded to anodized aluminum from stainless steel, and the bezel itself is somewhat trimmed. This makes the newer watch more susceptible to damage.
The heart rate sensor and GPS chipset have also been upgraded in the Vivoactive 5. Theoretically, it means better accuracy in measuring heart rate and tracking location. Both these sensors are not the best that Garmin had in the reserve, but I can vouch for the slight improvement they are going to the latest Vivoactive 5.
Surprisingly, Garmin has removed the barometric altimeter on the Vivoactive 5. That means the workouts like floor climbing and stair stepping would have to go. This should not be a great deal as the Vivoactive series never posed to be a serious sports watch.
Garmin doesn't disclose the battery they use in their watches, but for Vivoactive 5 the company is boasting 11 days of performance in the smartwatch mode. Surprisingly in nearly every single mode, the latest watch is a better performer than its predecessor. Well, in my experience, an OLED display puts a serious dent in the battery performance of a smartwatch, and Vivoactive is not going to be any different.
Garmin Vivoactive 5 vs. Vivoactive 4: Software Changes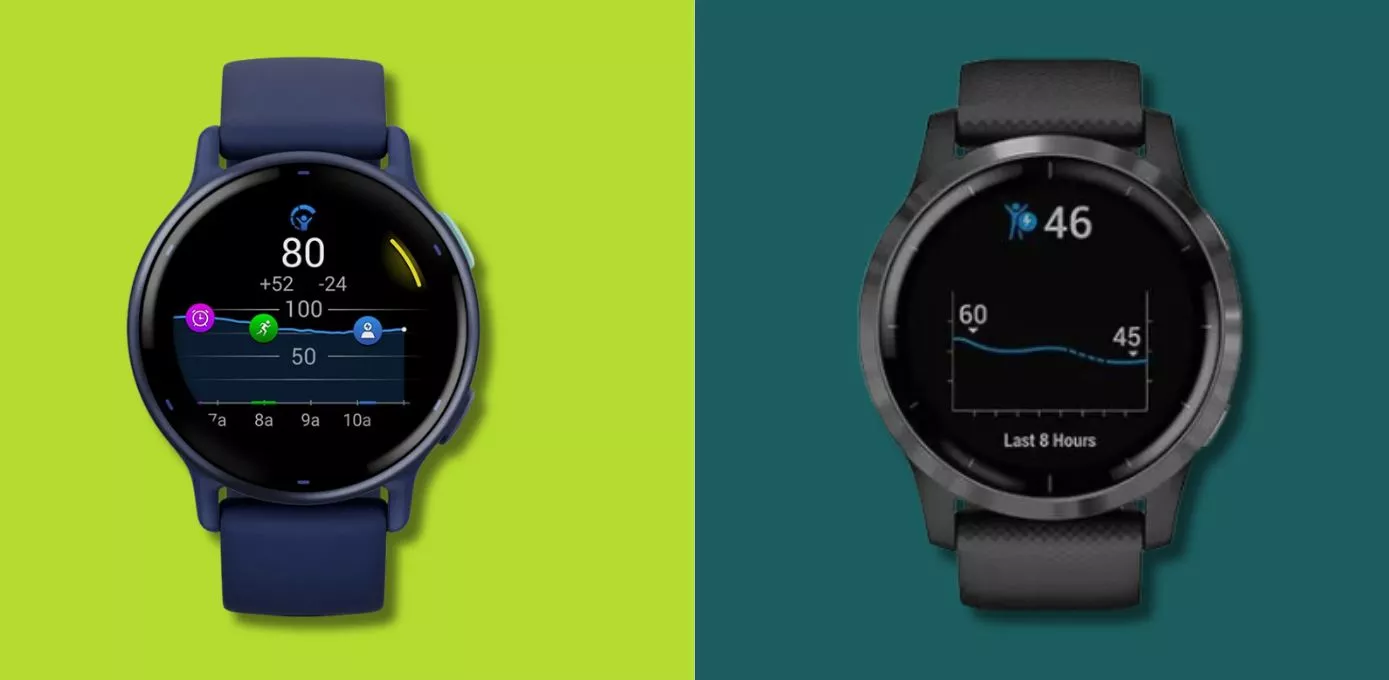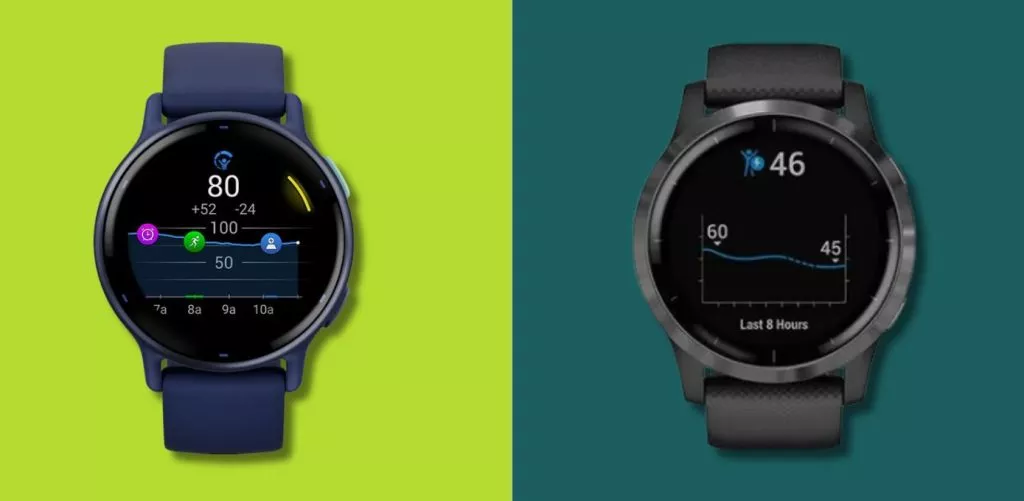 Let's start with the smartwatch features first. 
It's a shame that Garmin failed to introduce any meaningful improvement in this department after all these years. There is no voice assistant support on Vivoactive 5, you can't make on-wrist calls, and the iPhone integration still sucks.
Having said that, the revamped user interface on the Vivoactive 5 should be appreciated. Garmin has allowed somewhat of customization with the font size, added new live watch faces, and expanded the shortcut feature. Plus, it adds features like responding to texts and viewing photos within texts/emails directly on the watch (Android Only).
Now, let's discuss the fitness features. Is there any upgrade on this front? Yes, there are more than one.
Recently introduced in Garmin Venu 3, Sleep Coach and Nap detection has also been added to the Vivoactive 5. With a sleep coach, you are going to better optimize your sleep with actionable insights from the watch. However, Nap detection is a more important improvement as we usually had to track Naps manually on the Garmin watches.
The latest Vivoactive 5 can now detect HRV during sleep which is presumably the important metric for tracking exercise recovery. By the way, there is now a recovery time for sports.
Perhaps the most important addition is the Morning Report which has become a staple of high-end Garmin watches. Vivoactive 5 has also a secondary Daily Summary report feature that will soon be available on high-end models via software updates.
In the sports department, the upgrades are insignificant.
Vivoactive 5 can track only a few more sports than its predecessor. However, it now allows you to create intervals and tells you the benefit of each workout you did. Garmin killed workout animations on the new model which is a bummer if you ask my opinion on it. Overall, there is nothing exciting to discuss on this front.
Garmin Vivoactive 5 vs. Vivoactive 4: Should you upgrade?
I won't recommend you upgrade from Vivoactive 4 to the Vivoactive 5 (Garmin Venu 3 is a better alternative in this case). However, if it's your first Garmin watch, and you are on a budget, you should definitely go for the AMOLED display on the Vivoactive 5.Surprisingly enough, the newer model is cheaper at around $300.