In March 2023 two new watch watches are added to the Garmin Forerunner Series (namely, the Forerunner 965 and Forerunner 265/265S).

These latest Garmin watches come with an extensive range of music features, including the ability to store up to hundred of songs and full support for popular streaming services like Spotify, Deezer, and iHeartradio.
Though there is no built-in speaker or mic in these watches, runners can pair Bluetooth earphones, earbuds, or headphones to the watches to listen to music while working out.

Here's a step-by-step guide on adding music to your Garmin Forerunner 265/265S or Garmin Forerunner 965.
What To Know:
Garmin Forerunner 265 and 965 support both online streaming (from Amazon Music, Spotify, Deezer, and iHeartRadio) and offline playback (transfer songs from PC and connected Smartphone).
Compatible audio formats include mp3, m4a, m4b, aac, adtc, wav, m3u, m3u8, wpl, and zpl. (There are some limitations, more on that later)
Garmin Forerunner 265 can store up to 500 songs whereas the Forerunner 965 can store more than 1000 songs. 
To transfer music from a PC, download and install Garmin Express software, connect the watch to the PC using a USB cable, select the Music option, choose the music files, and transfer them to the watch.
To download music from third-party apps (Spotify, Amazon Music), access the Music app on the watch, select the streaming service, log in with premium account credentials, and download songs for offline playback.
To play music on the watch, access the Music app, choose the music provider, and select the play option. Connect Bluetooth earphones/earbuds/headphones to the watch for playback.
How do I put mp3 on my Garmin FR 265/965?
To put MP3s on your Garmin watch, you'll need to follow these steps: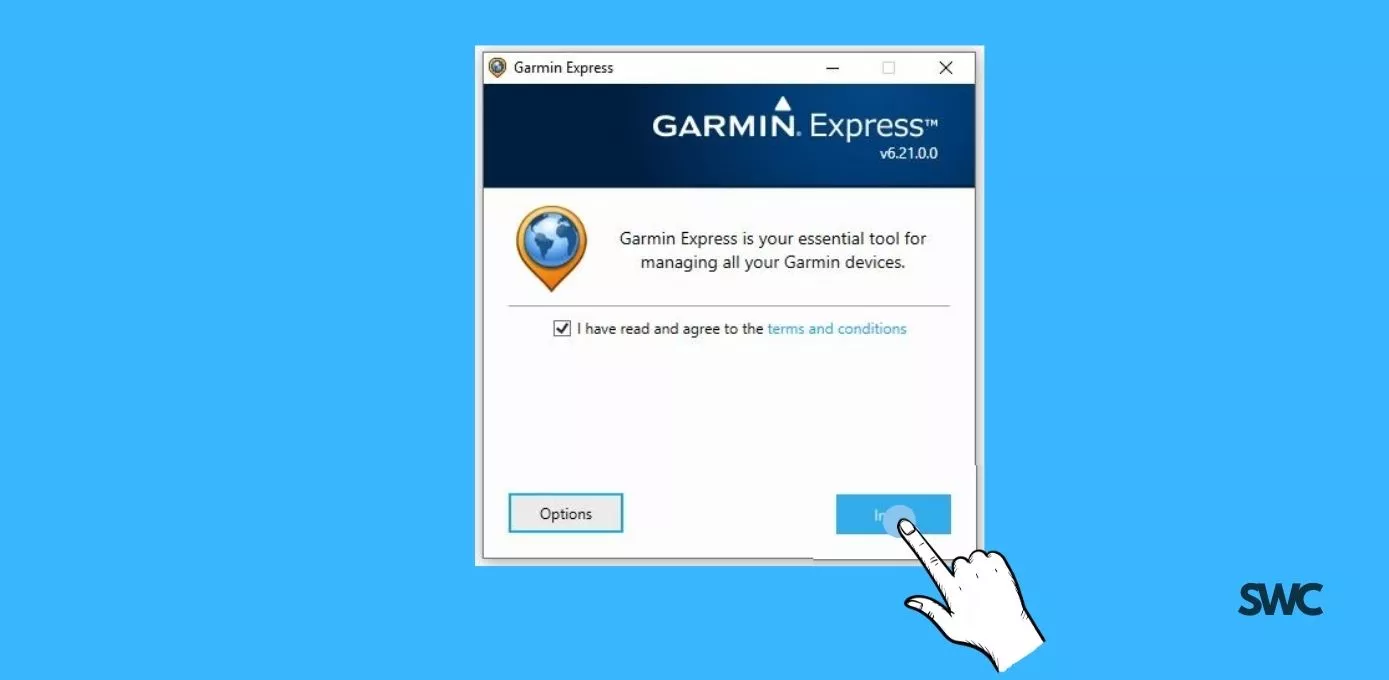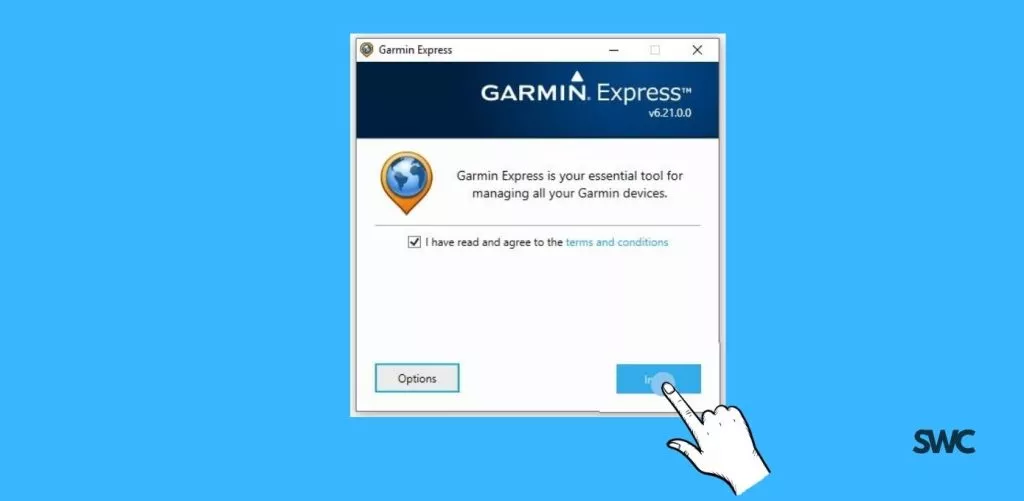 Connect your Forerunner to your computer using the included USB cable.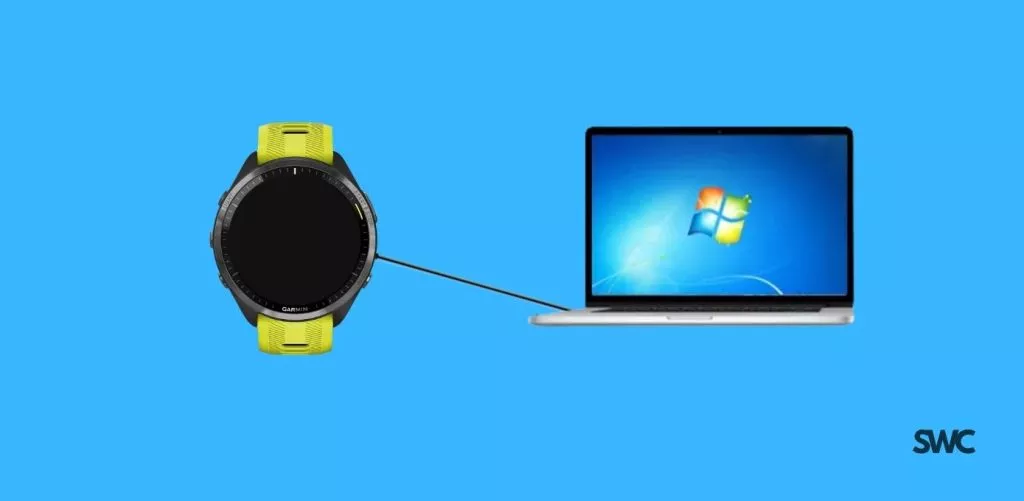 Add your Forerunner watch to the Garmin Express app by following the on-screen instructions.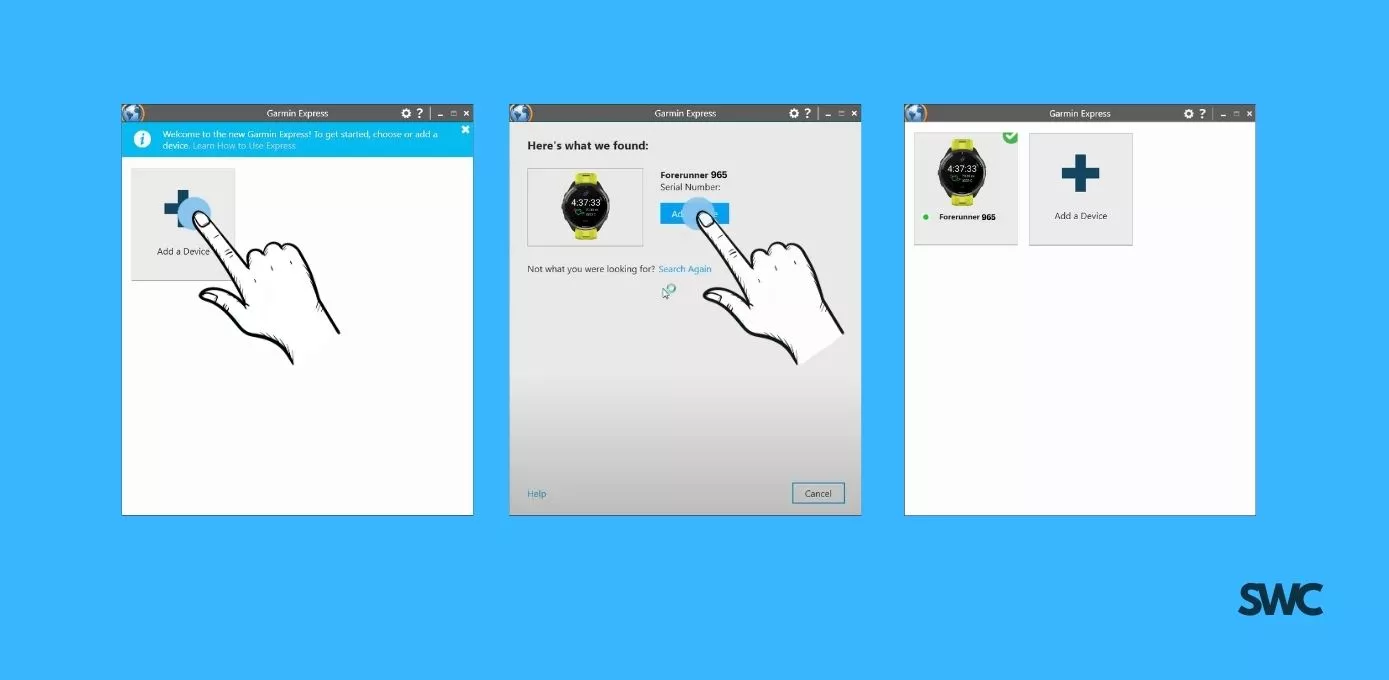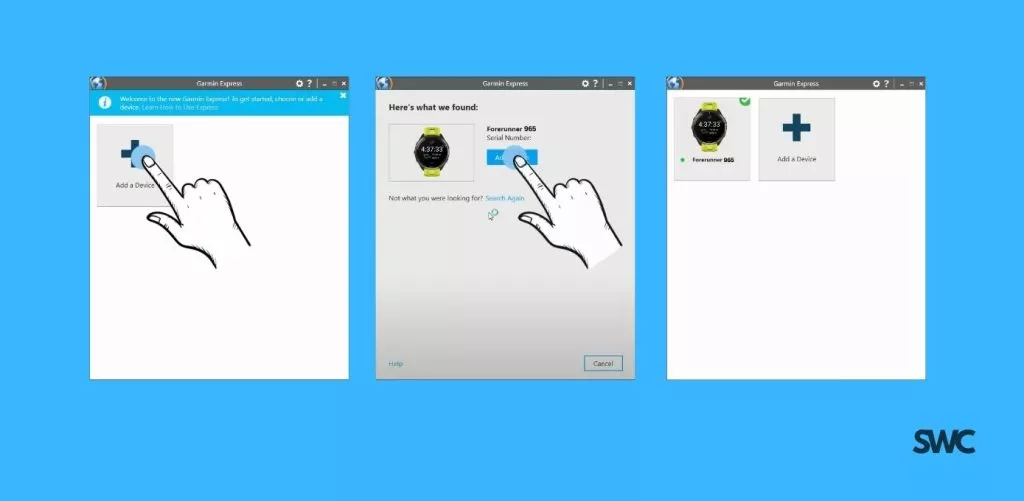 Open the Garmin Express app on your computer and select your watch(FR 265/265S or Fr 965), then click on Music.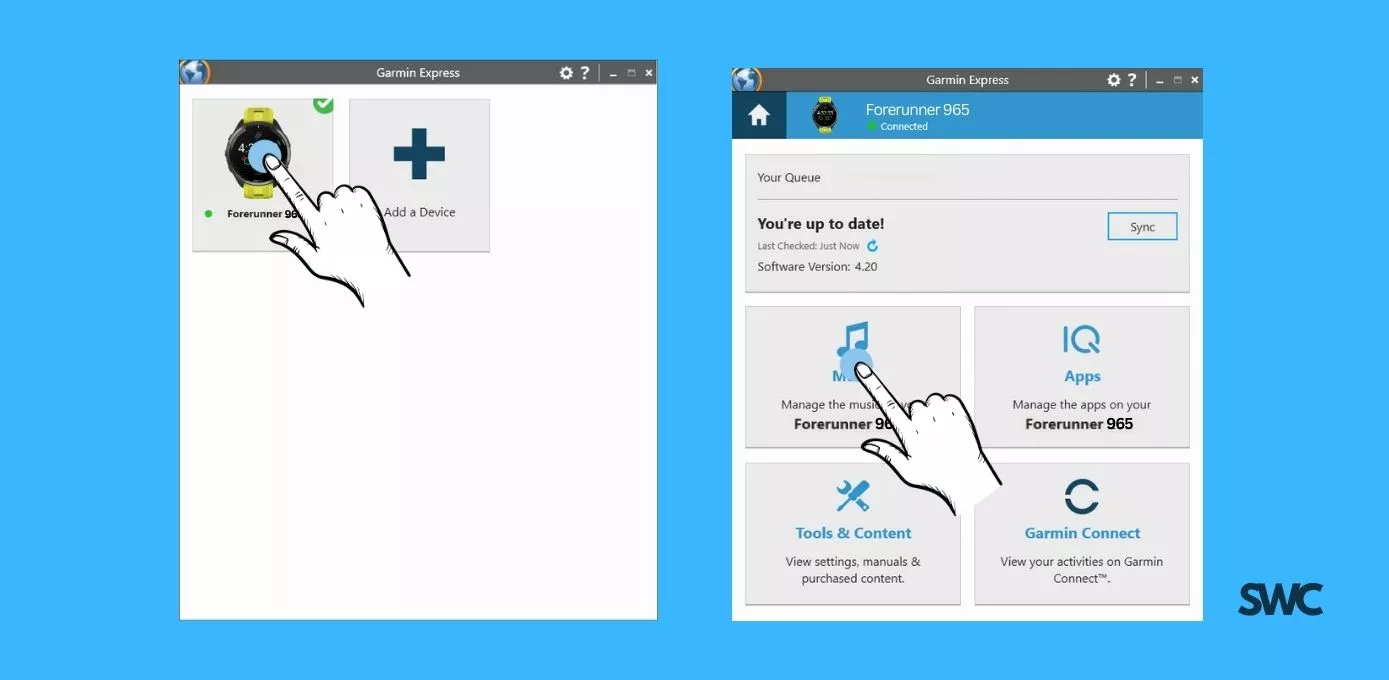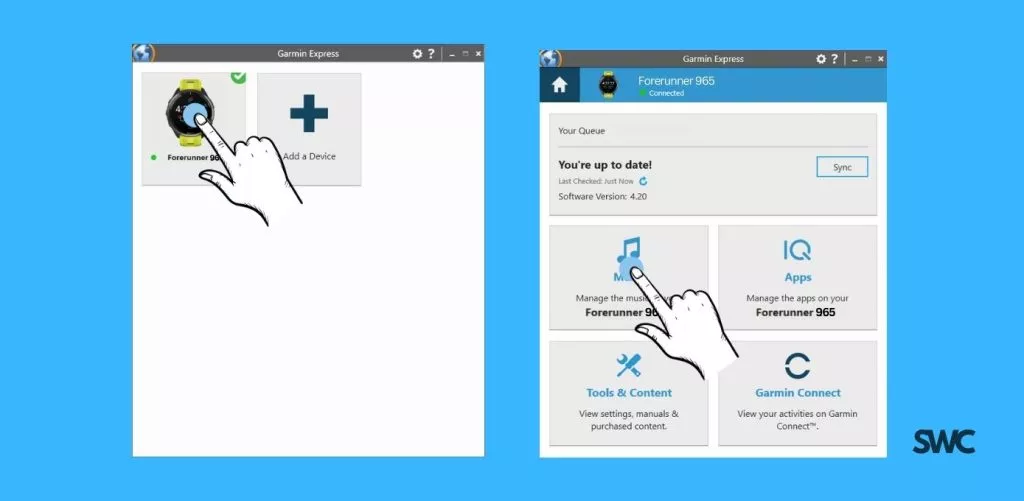 For Mac OS, a list of royalty-free music files from your iTunes library will appear on the screen, check the box next to the songs you want to add and click on 'send to device'. For Windows computers, you can select the 'folder icon with a plus' and browse the folder with your audio files.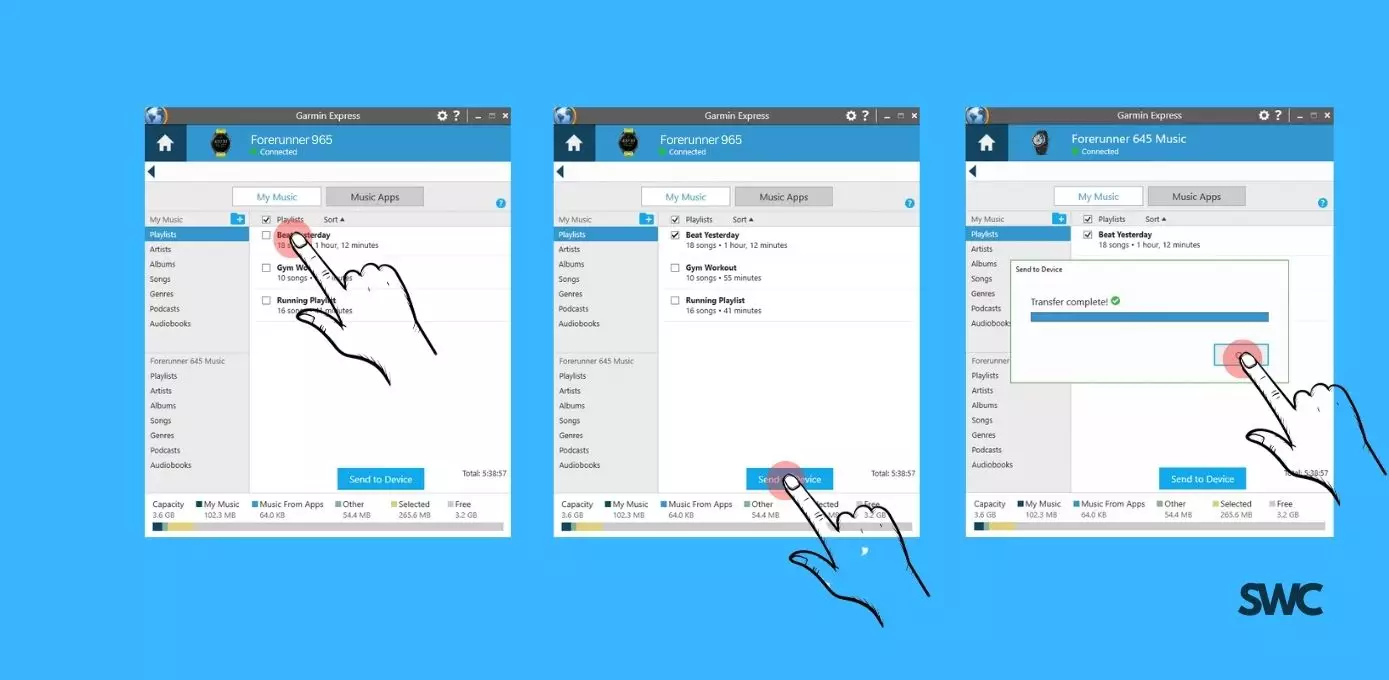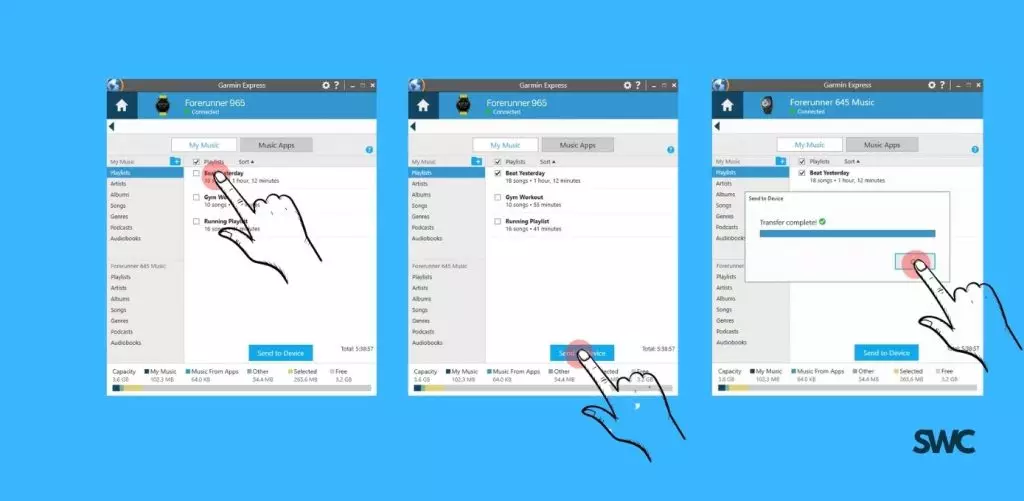 You can also remove the music on the watch in the Express app. The process for it is the same.
Remember, Apple Music is not supported on Garmin watches. However, you can upload songs that you have already purchased from the iTunes store.

Also, you must have the DRM (Digital Rights Management removed from your .acc music files before uploading them to your Garmin watch.
Add Spotify Music to Garmin forerunner 265 & 965:
These prerequisites should be met before you add music to your Garmin watch.
At least 50% battery charge on the Garmin watch.
A Spotify Premium subscription.
An active Wi-Fi connection on your Garmin watch.
Make sure you have given the Garmin Connect app the necessary permissions in the phone settings.
The new Garmin Watches including the FR 965 and FR 265 come with popular streaming apps like Spotify, and Amazon Music preinstalled. You don't have to download them from the Connect IQ store.

Note: if your preferred music provider isn't on the list you can install 'Garmin Connect IQ' on the smartphone, add your Forerunner watch to it, and download the streaming app on the watch through the app.
Here is how you set up the Spotify app.
Open the Spotify app from your Forerunner Watch (Menu->Music Controls> Select Spotify)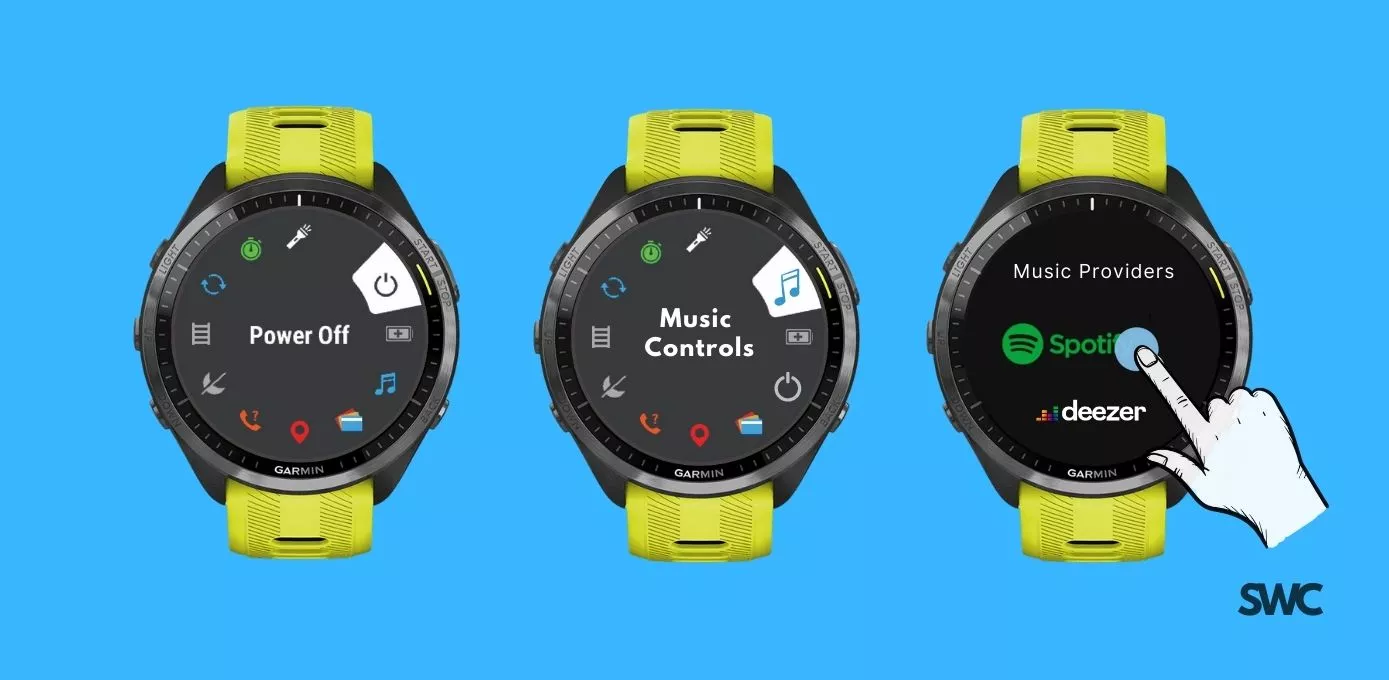 As you are using the app for the first time, you will have to fill in login credentials. A quick popup on your phone's screen will take you straight to the 'Spotify screen'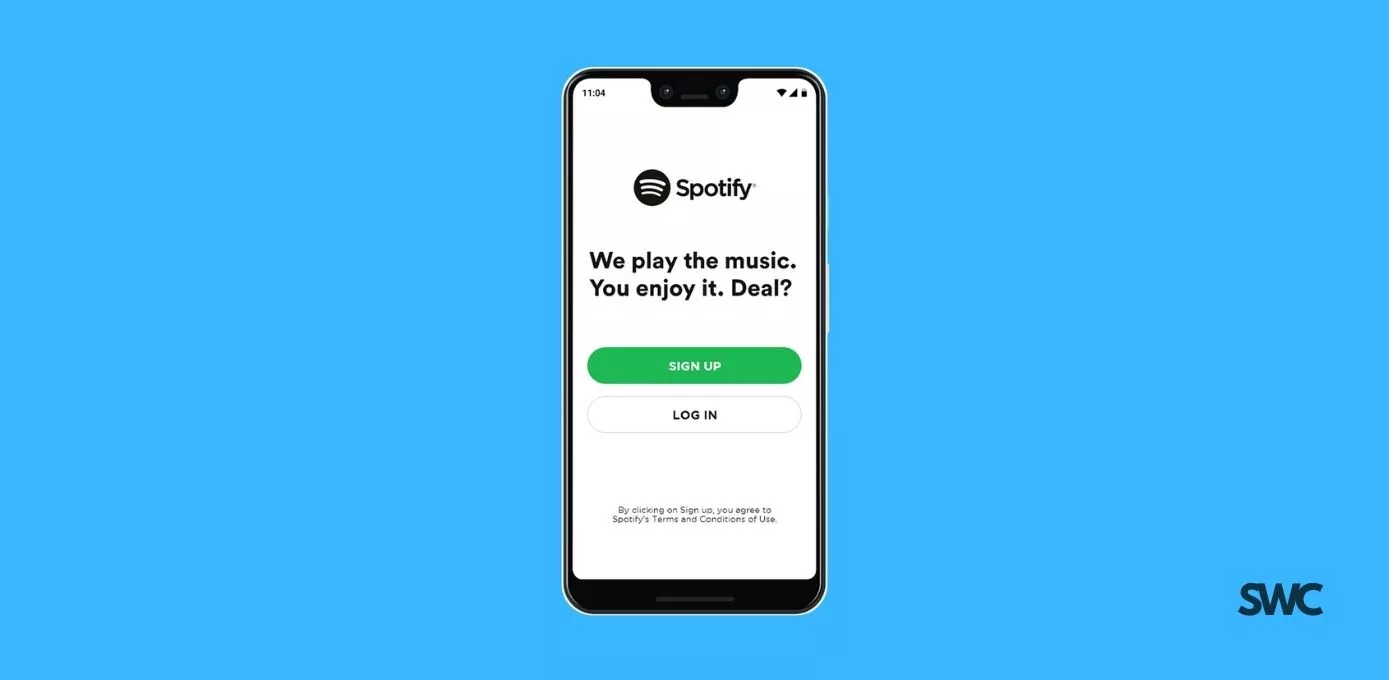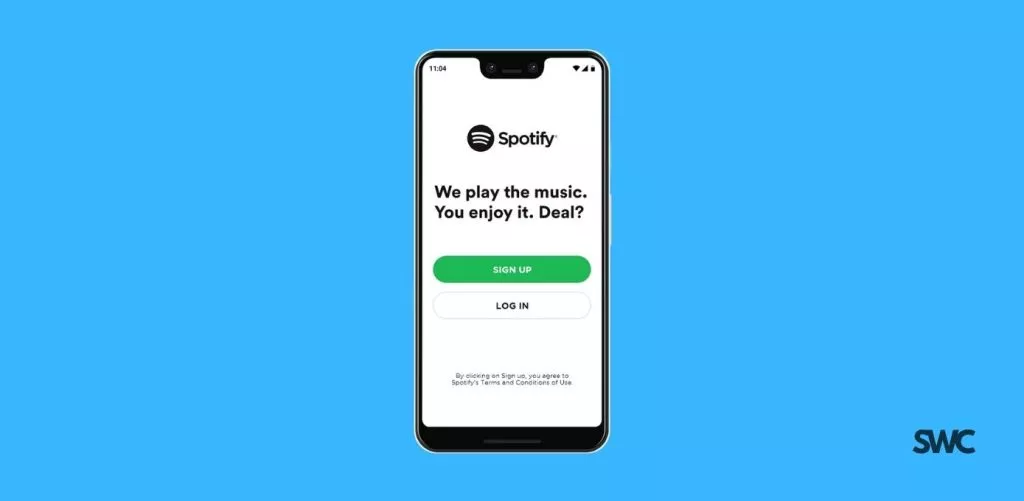 Once, you are logged in, you can access your current library, and also add music and podcasts to the watch. The process is pretty straightforward from here.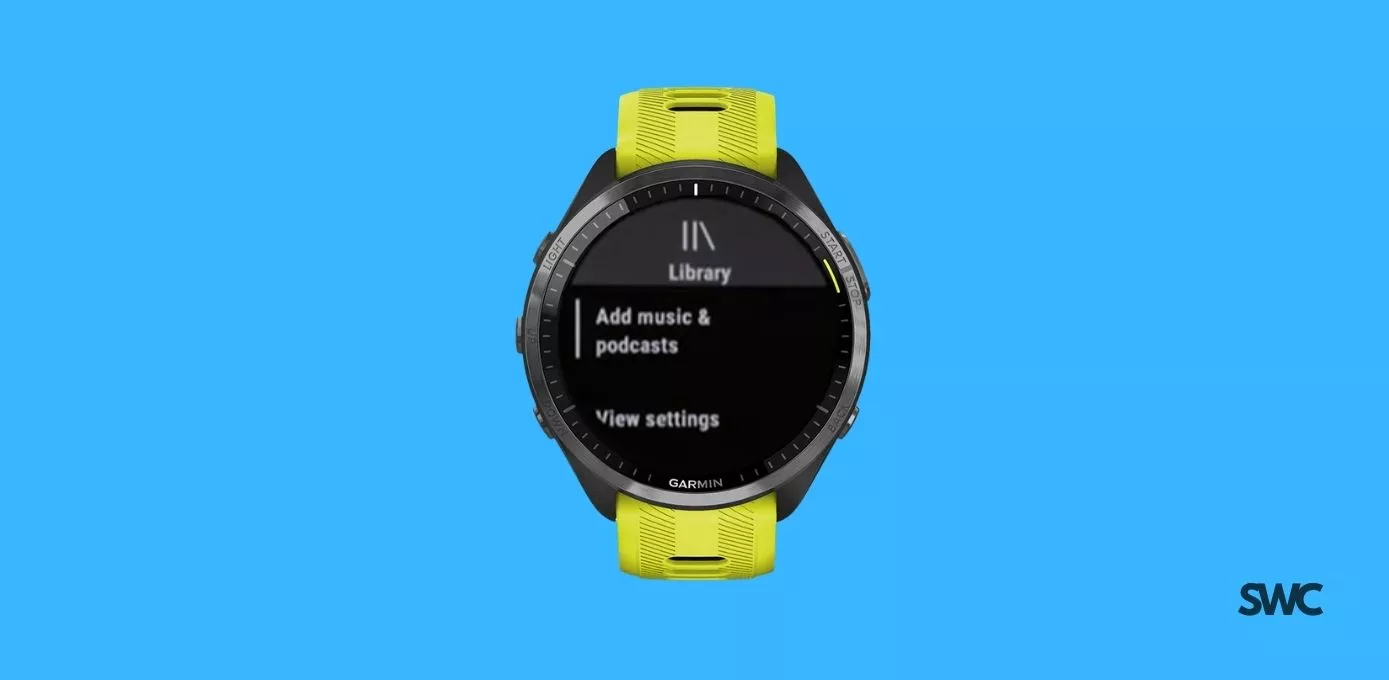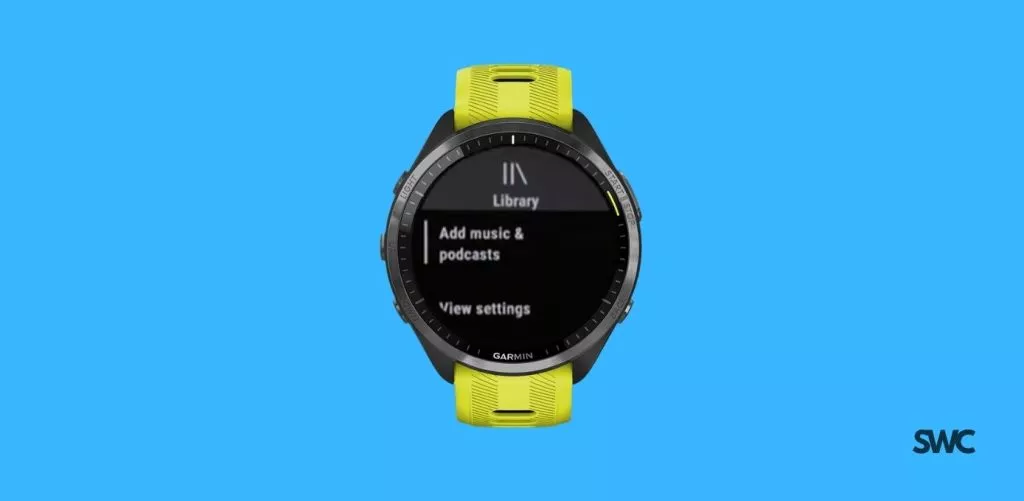 Similarly, you can download music from Amazon Music, Deezer, and iHeartradio.

The watch downloads music via Wi-Fi and this is a pretty battery-intensive process.

To listen to music, you must have external Bluetooth earbuds/headphones paired to your Garmin Forerunner 965. Here is a step-by-step guide to help you.

Connect Bluetooth headphones to your Garmin Forerunner:
Follow these steps:
Bring your headphones within 2 meters (6.6 feet) of your watch.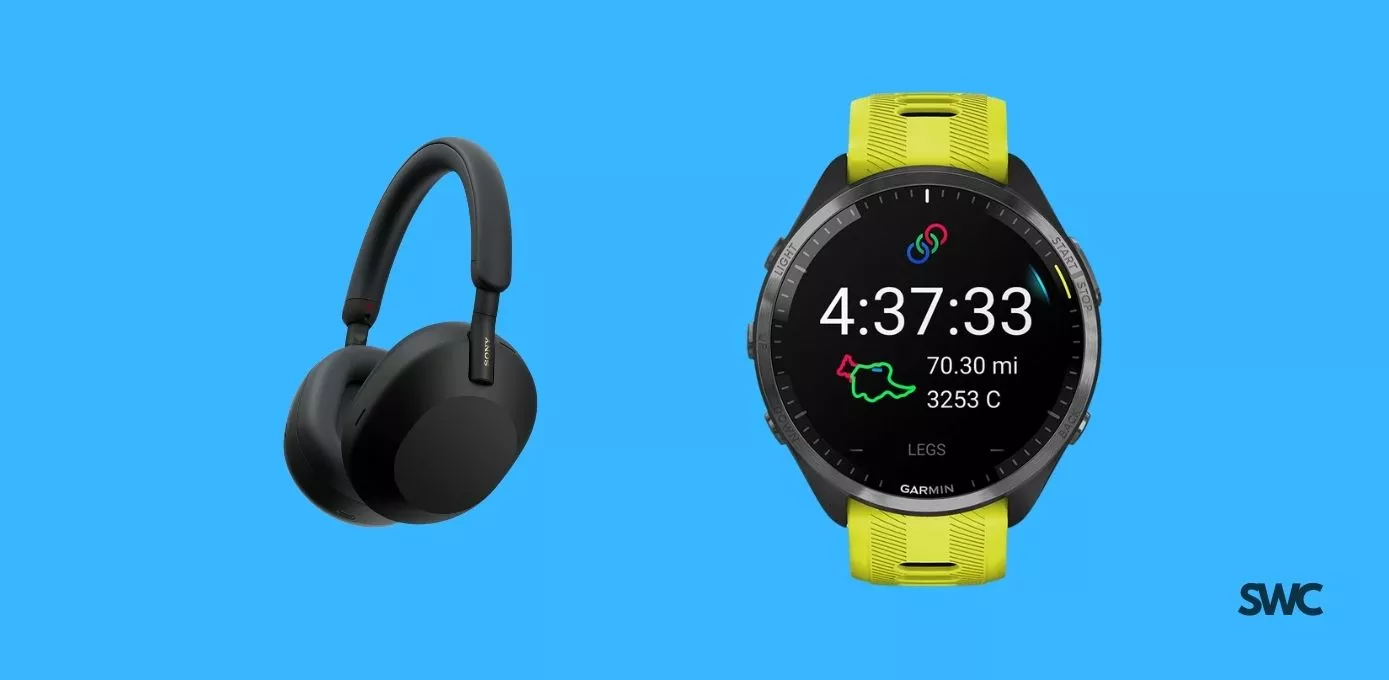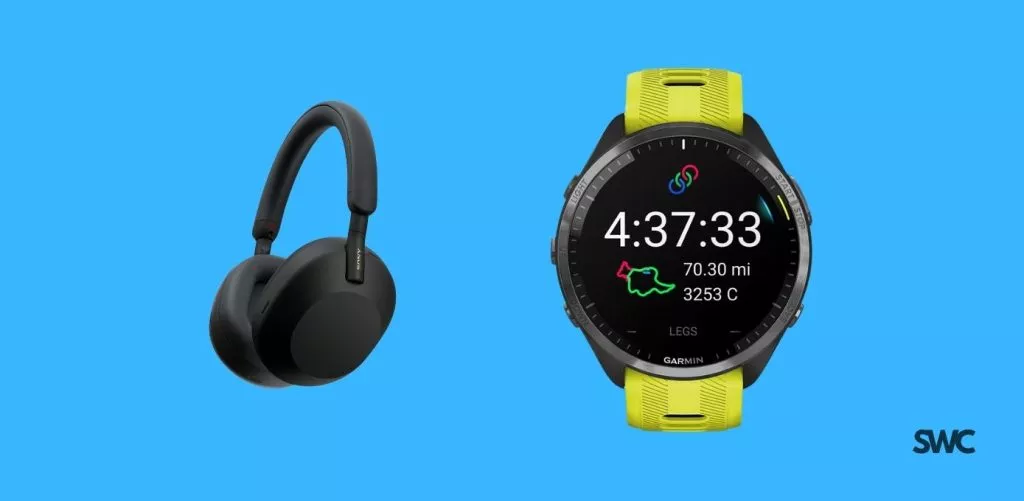 Put your headphones into pairing mode.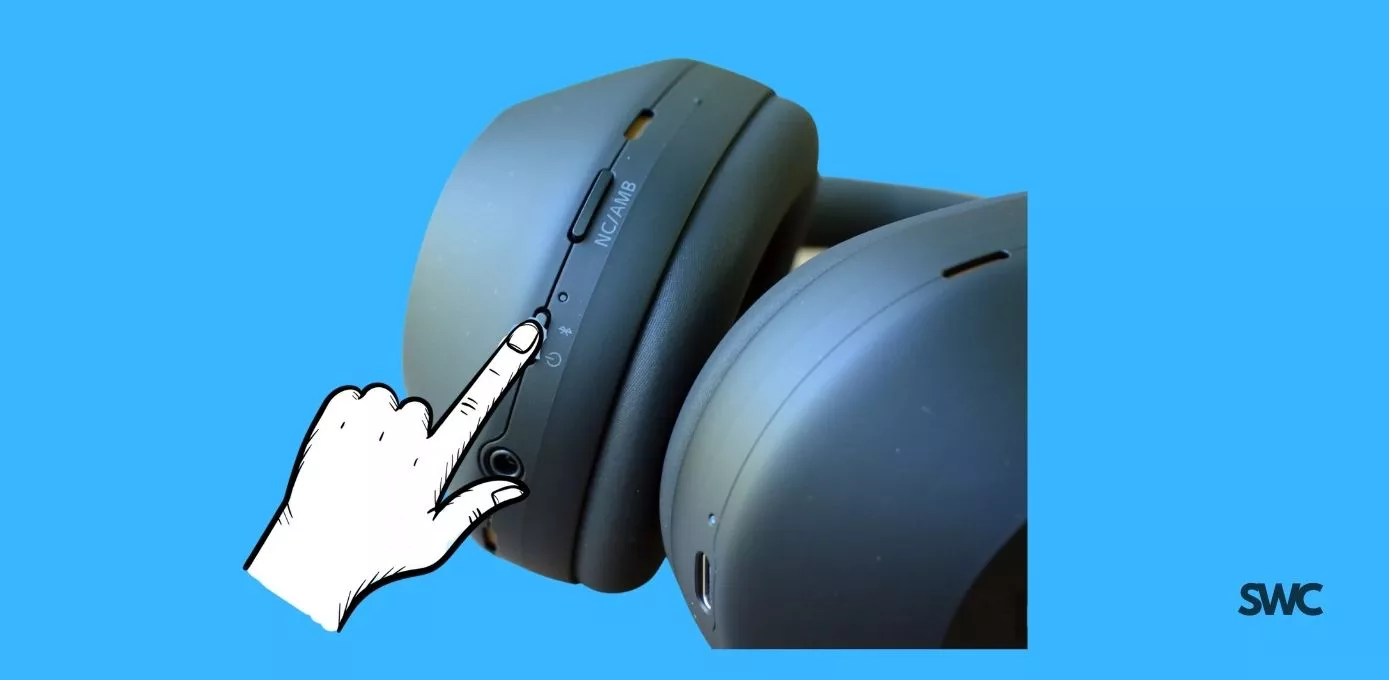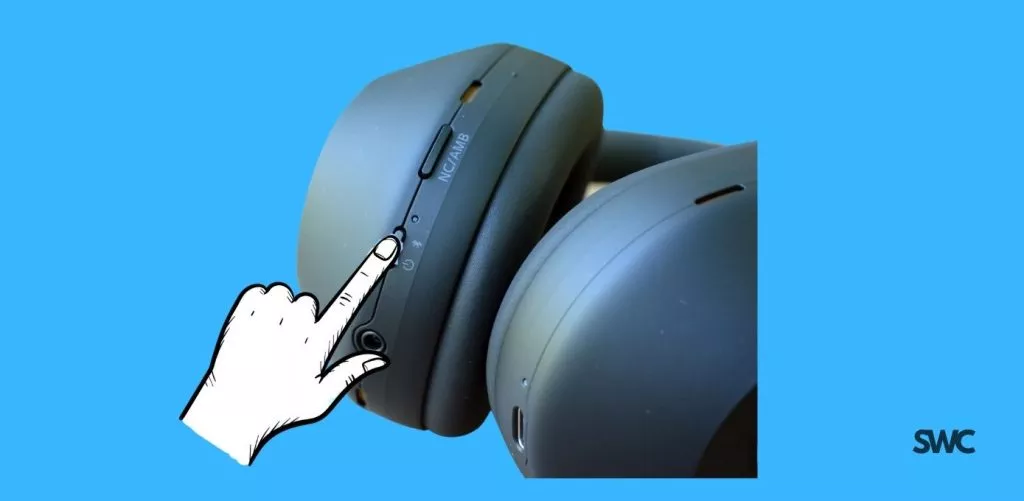 Press and hold the UP button on your Garmin watch.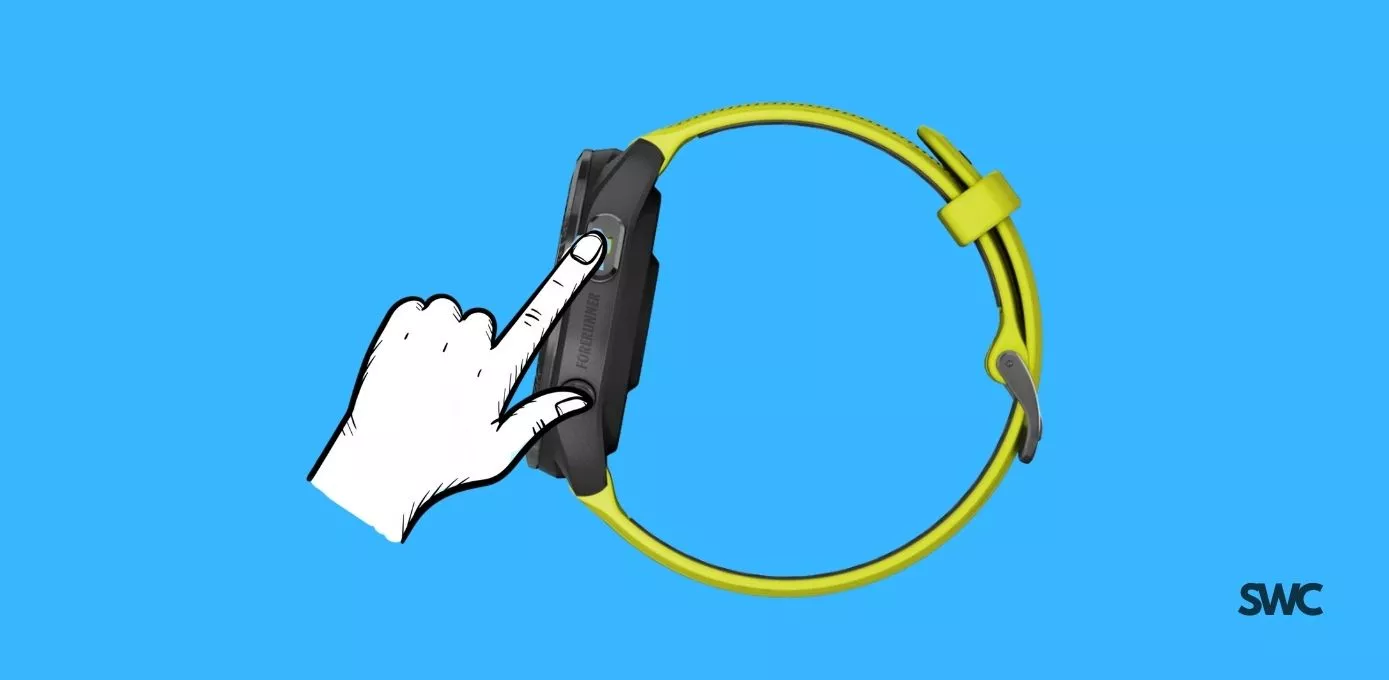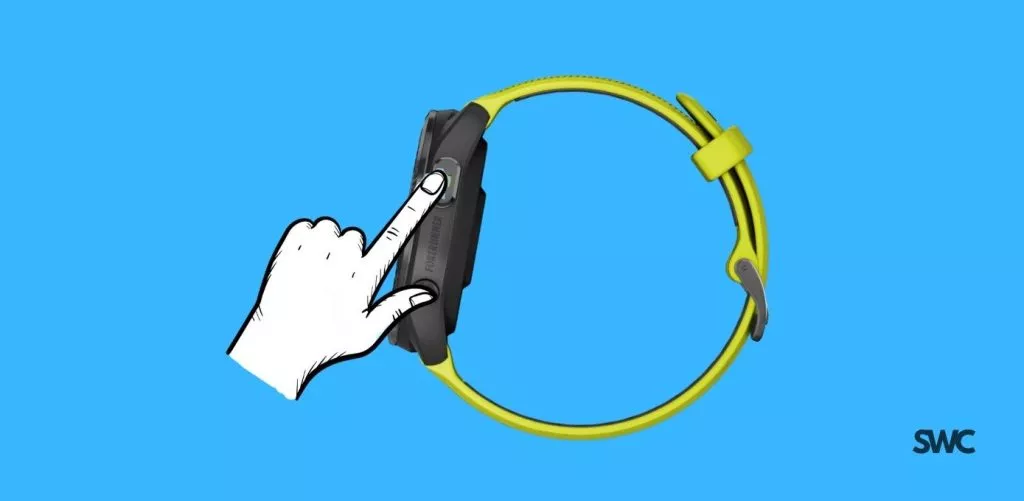 Select Music > Headphones > Add New on your watch.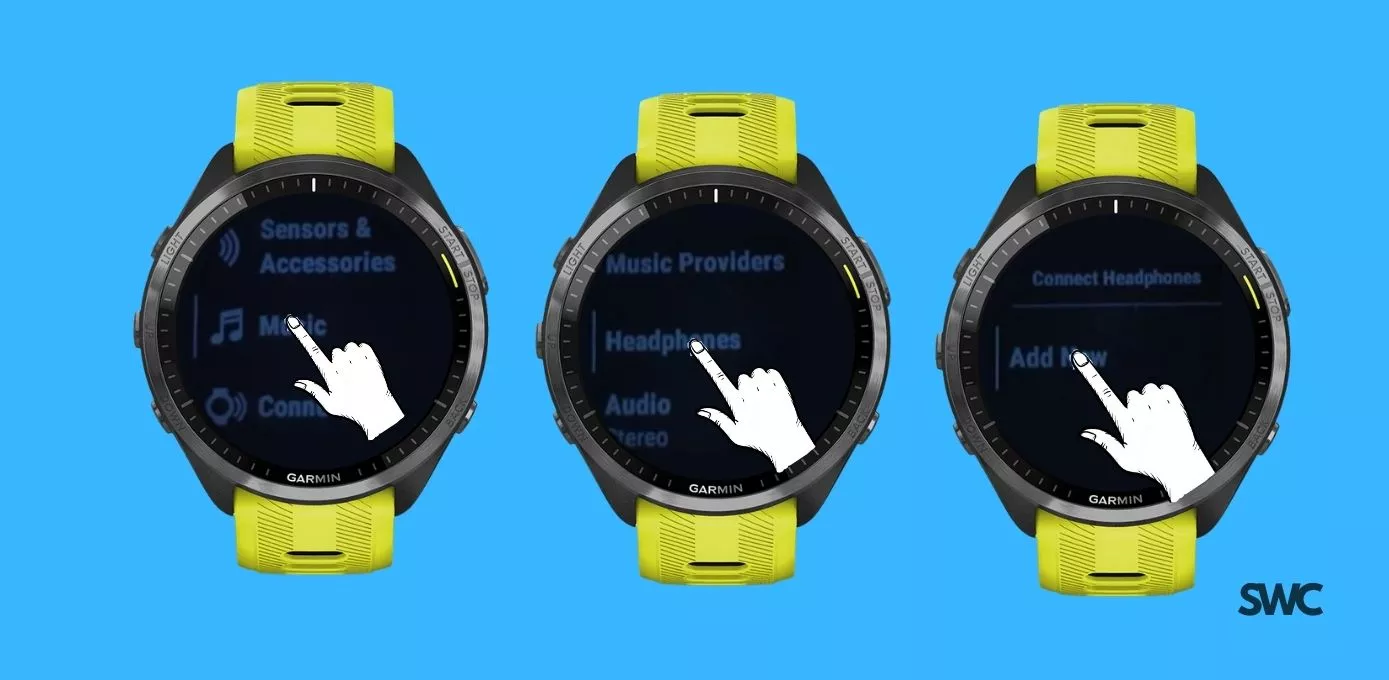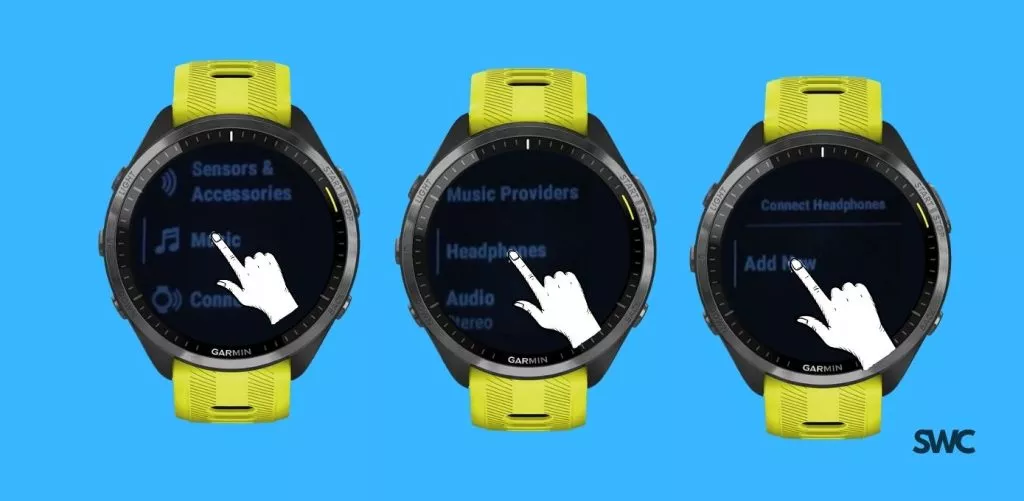 Select your headphones from the list of available devices to complete the pairing process.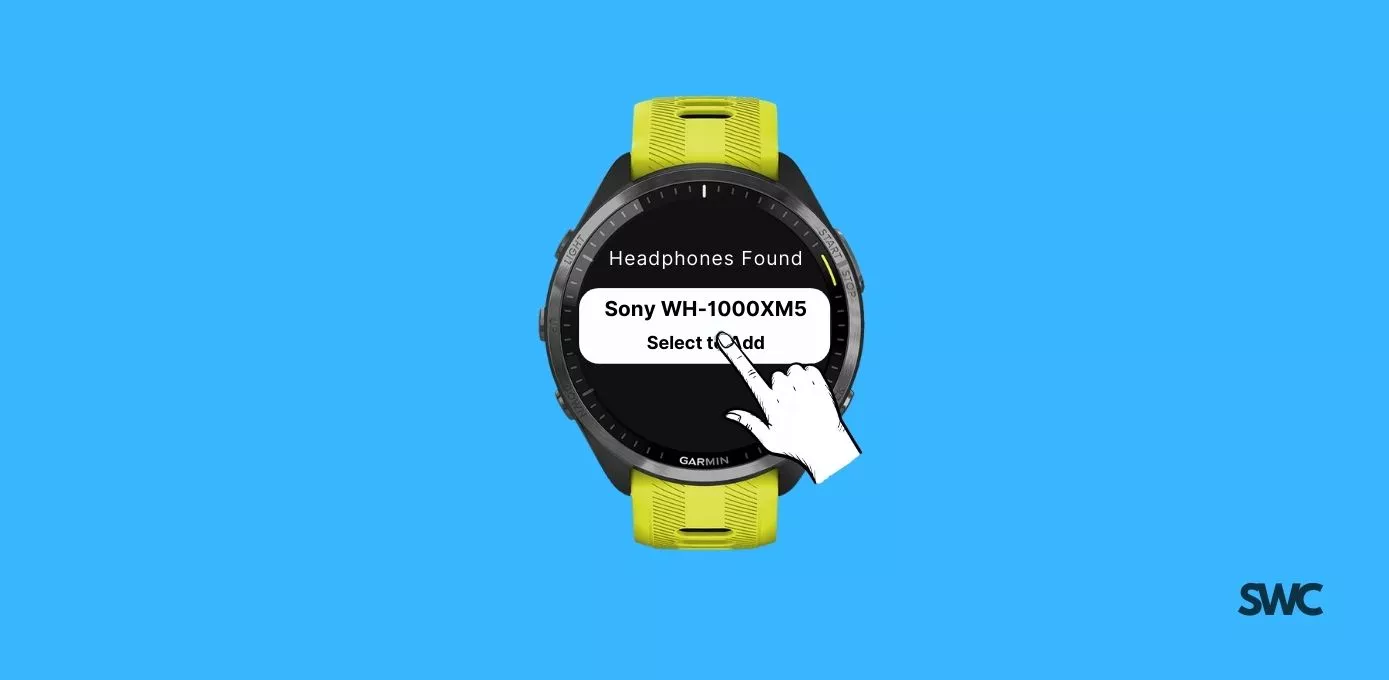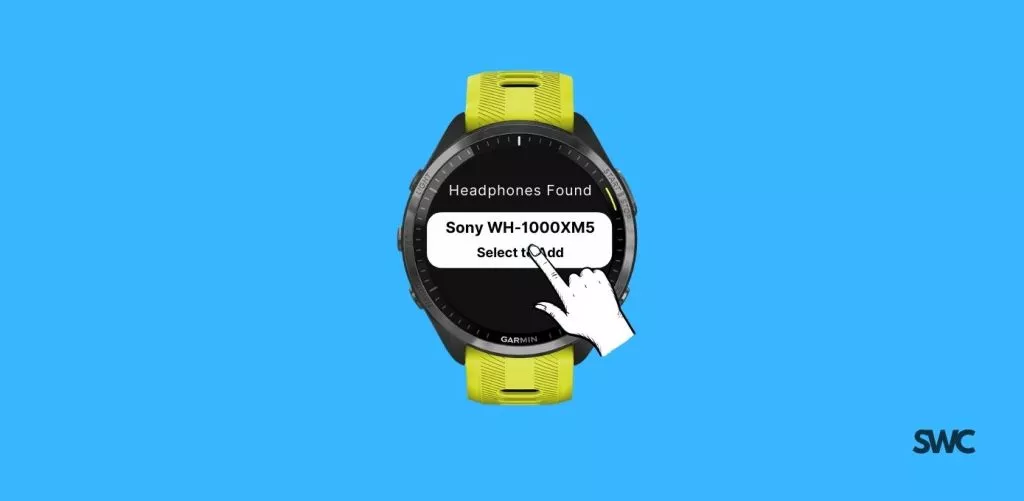 FAQs: Adding Music to Garmin Forerunner 965/265
Can you listen to Spotify on Garmin Forerunner 965 without phone?
Yes, you can listen to Spotify on Garmin FR 965 without a phone as long as you have downloaded and synced playlists to your watch via Wi-Fi. You will have to connect a pair of Bluetooth headphones to your watch to listen to the music.
What music files are compatible with Garmin Forerunner 265/965?
Here is a complete list of music files that are supported by Garmin Forerunner watches:
.aac Advanced Audio Coding
.adts Audio Data Transport Stream
.m3u Multimedia playlist
.m3u8 Multimedia playlist
.m4a An audio-only .mp4 used by Apple (The ALAC encoding is not supported.)
.m4b Audiobook/podcast
.mp3 Standard non-DRM
.pls Multimedia playlist
.wav Lossless, uncompressed, CD-quality music
.wpl Windows Media Player playlist
.zpl Multimedia music or playlist
The bold file types are not natively supported on the watch and must be synced over to the forerunner watch using Garmin Express.
Also, the music files that you want to transfer to your Garmin watch must be stored on the hard drive of your computer. External drives and cloud storage platforms such as home networks, Google Drive, or Dropbox cannot be detected by the Garmin Express application.