Samsung Galaxy Watches running TizenOS did not have an official app for Amazon Music. Popular models that still run TizenOS include Galaxy Watch Active 2 and Galaxy Watch 3.
While there were workarounds available, they weren't ideal.
In 2021, Samsung made the jump to the WearOS platform, and that along with other things allowed its watches to access tons of third-party apps.
WearOS had a wide collection of music streaming apps including Spotify, Youtube Music, Pandora, NavMusic, and Shazam, and Amazon Music is the latest update to the list. The official app was released in Nov 2022.
This means that the latest Galaxy Watch model can now directly access millions of songs on Amazon Music.
Here is the list of all the models that can run this app.
Samsung Galaxy Watch 5
Samsung Galaxy Watch 4
Samsung Galaxy Watch 4 Classic
In this guide, we will walk you through the steps to get Amazon Music on your latest Samsung Galaxy Watch.
Step-by-Step Guide To Play Amazon Music on Galaxy Watch 5
Installing Amazon Music via Your Connected Smartphone:
Make sure your Samsung Galaxy Watch is turned on and connected to your smartphone.
Open the Galaxy Wearable app on your smartphone.
Select "Galaxy Store" to explore available apps.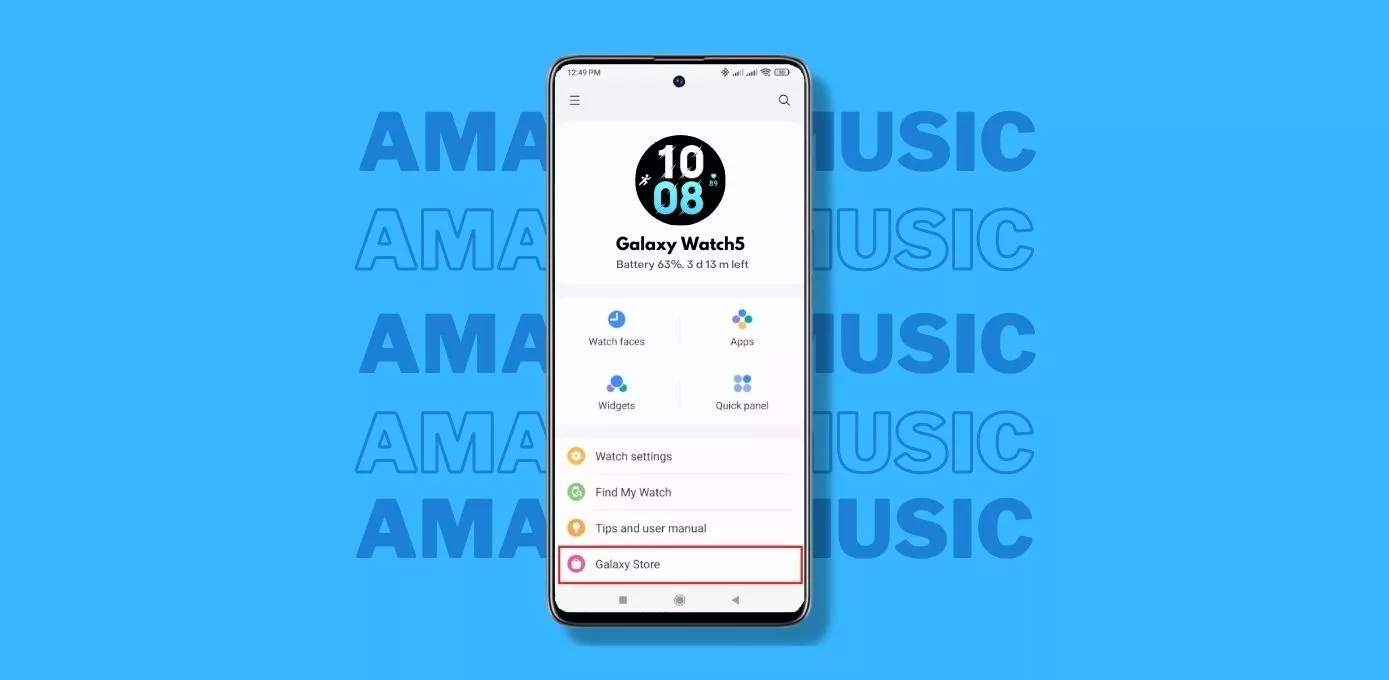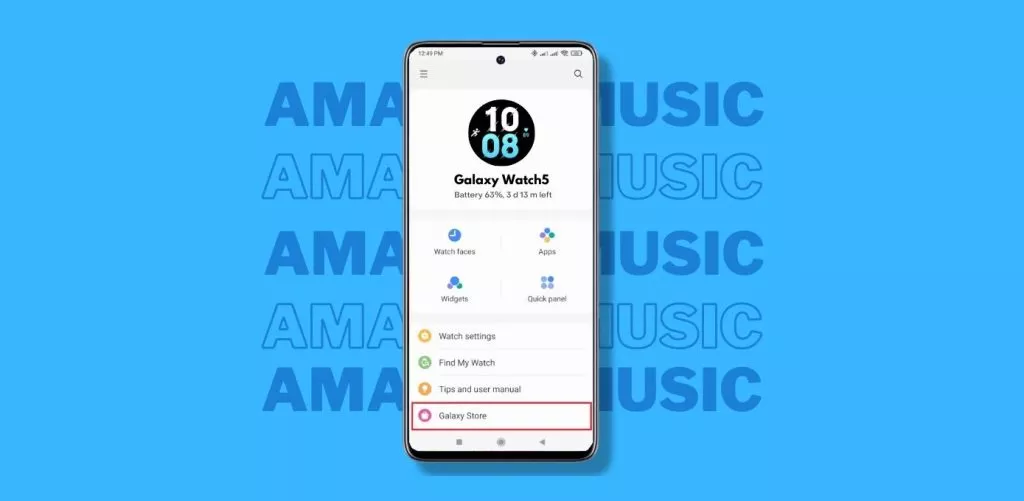 Look for "Amazon Music" using the search bar.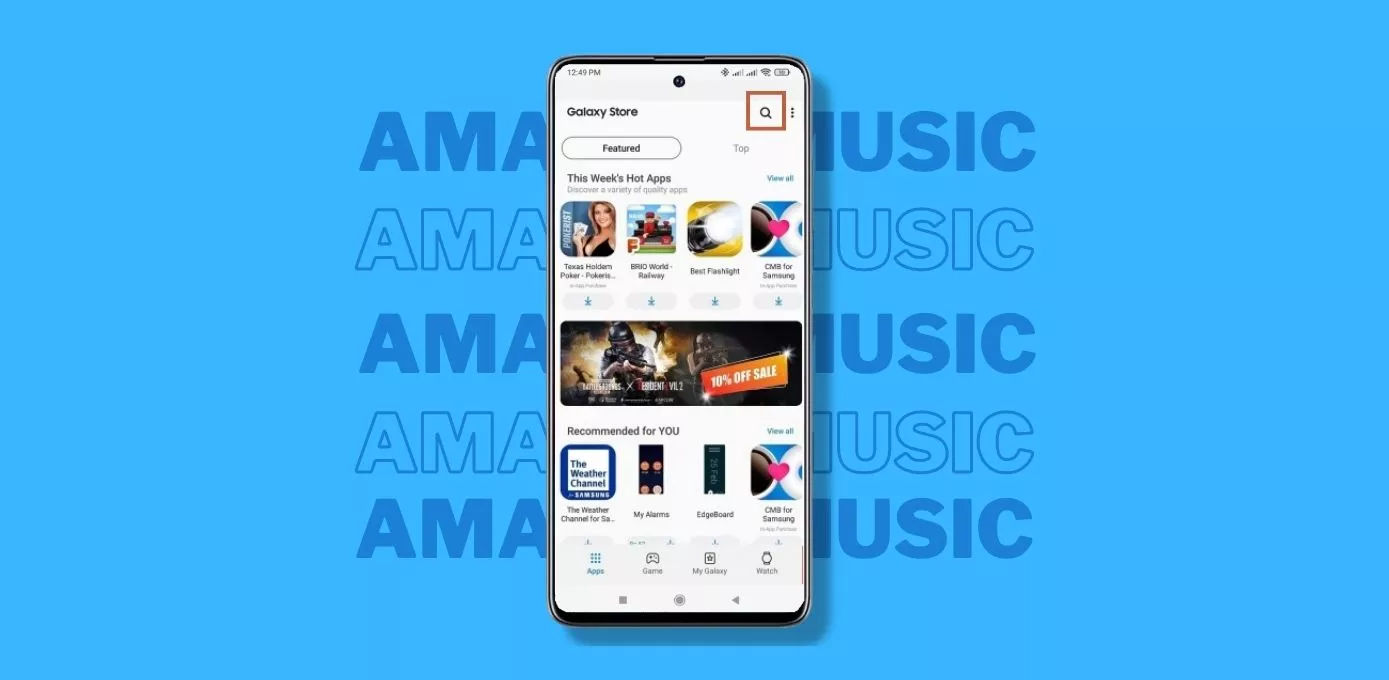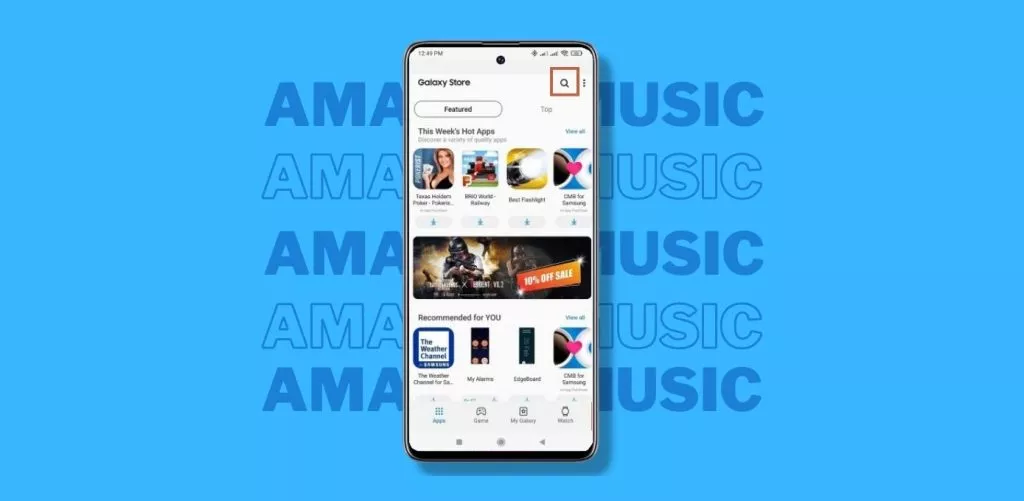 Once you've found the Amazon Music app, tap on "Downward Arrow" to Download and Install the app.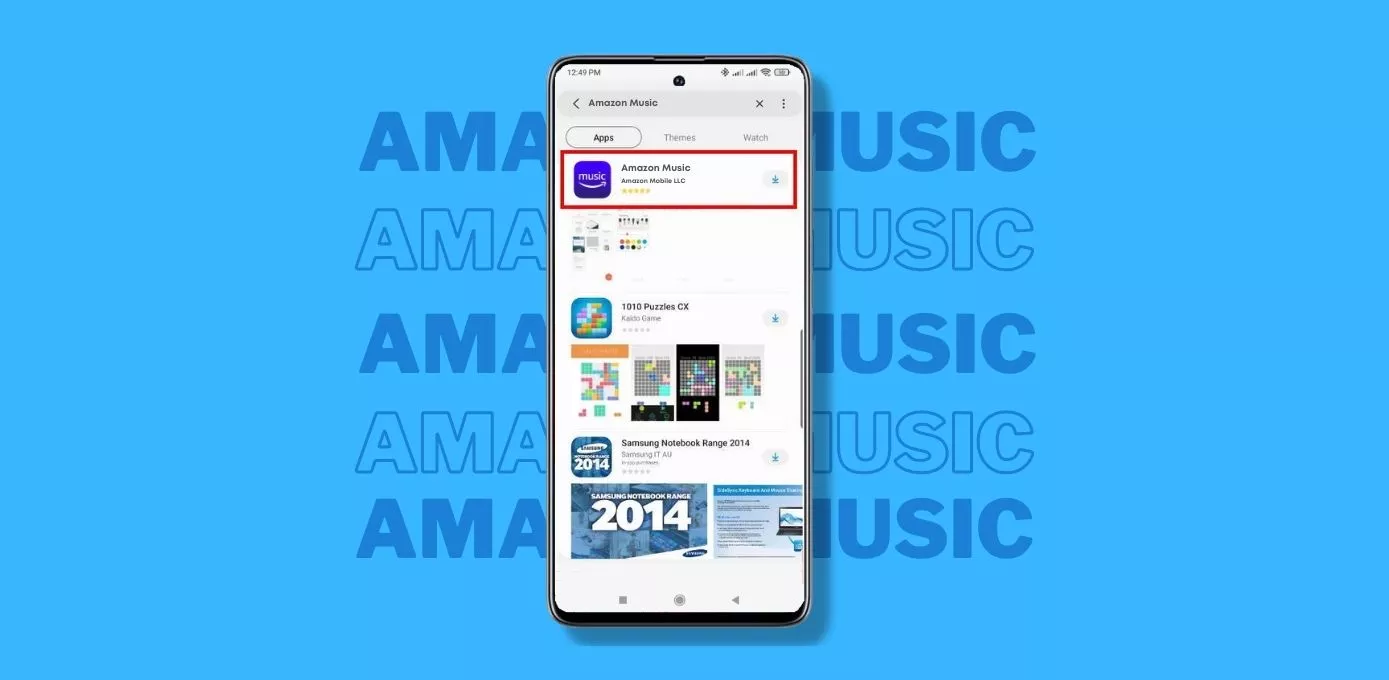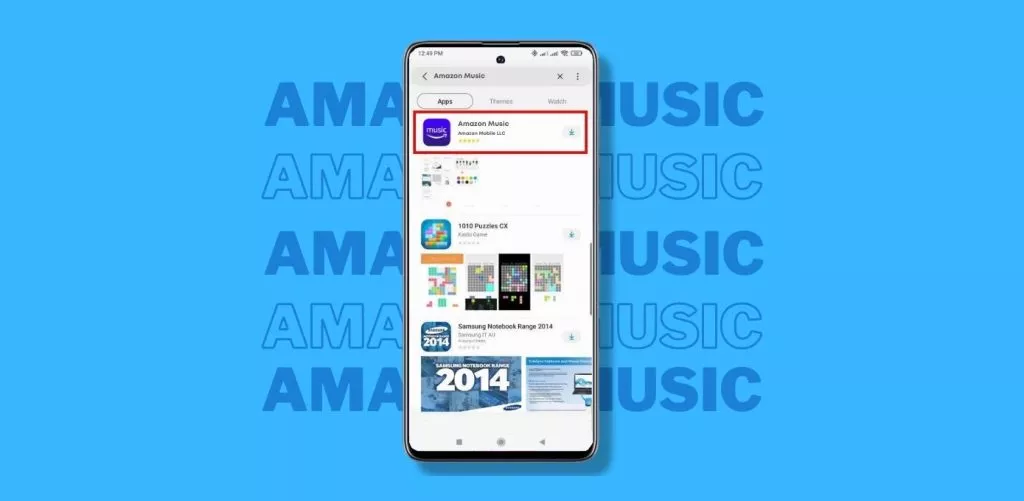 After the installation is complete, the Amazon Music app will appear in the app list on your watch.
Installing Amazon Music Directly from Your Galaxy Watch:
Swipe up from the watch face to access apps.
Select the Google Play Store.
Use the search icon to find "Amazon Music" then select the app.
Tap "Install" and wait for the installation to complete.
Open the app, and if required, complete the setup on your phone.
After installation, you'll need to set up the Amazon Music app:
Open the Amazon Music app on the Galaxy Watch.
You'll be prompted to enter a 6-digit code.
Visit **https://www.amazon.com/code to log into your Amazon Music account and obtain the code.
Input the code on the watch to link it to your Amazon account.
Finally, you'll need to connect Bluetooth earbuds or headphones to your watch to listen to music or podcasts.
Features of the Amazon Music App on Galaxy Watch:
With the Amazon Music app on your Samsung Galaxy Watch, you can:
Access your favorite tunes straight from your wrist.
Play top recommendations, and songs from your library, or search for your favorite artists, albums, and playlists.
Cast and control playback on compatible Android devices using your watch.
Download playlists and albums onto your watch for offline listening when you're on the go.
However, not all features are available to free users.
Difference between Free Users, Prime Members, and Amazon Music Unlimited Members:
Amazon Music provides different membership tiers to cater to various user preferences:
Free Users: This tier allows users to enjoy music and podcasts without any cost, albeit with occasional ads. However, the experience is quite basic, with limited control and a radio-like format that offers only a few skips.
Prime Members: As part of their Prime membership, users can access ad-free music and top podcasts. They benefit from personalized recommendations, as well as the convenience of shuffle play.
Amazon Music Unlimited Members: Subscribers to Amazon Music Unlimited enjoy a range of benefits, including unlimited access to over 100 million songs and a vast collection of ad-free top podcasts. They can listen offline, enjoy ad-free playback, and unlimited skips, and play any song on demand.
Limitations of Amazon Music on Galaxy Watch:
Users have reported some bugs and issues with the Amazon Music app on WearOS devices, including Samsung Galaxy Watches.
The app is still in its early stages and far from perfect. So you may encounter occasional glitches.
However, considering its successful functionality on other devices such as Garmin watches and Apple Watches, there is hope for future updates and improvements to enhance the user experience on WearOS (Galaxy Watches) as well.
Final Words:
Having Amazon Music on your Samsung Galaxy Watch offers the convenience of enjoying your favorite tunes and podcasts straight from your wrist.
Despite some current limitations, the app promises a promising streaming experience for Galaxy Watch users.
As updates and enhancements roll out, we can expect a smoother and more feature-rich Amazon Music app on WearOS devices.