The Google Pixel Watch, powered by WearOS, is known for its broad third-party app support. Despite this, Amazon Music was a glaring omission until November 2022.
Amazon Music has been recently added to this platform and offers almost the same capabilities as the WatchOS or GarminOS version of the app.
You can now directly access millions of songs through Amazon Music on your Google Pixel Watch.
But before you get too excited, there's a little caveat. The Google Pixel Watch does have an older processor, and there might be a few bugs lurking in the Amazon Music app.
These minor hiccups might slightly affect your user experience, causing occasional glitches.
However, if you're someone who can look past these minor inconveniences for the larger benefit of having your music handy at all times, then you're in the right place.
Step-by-Step Guide:
Installing Amazon Music via Your Smartphone:
On your smartphone, open the Play Store app.
To find new categories, tap on the "Categories" tab at the top of the screen.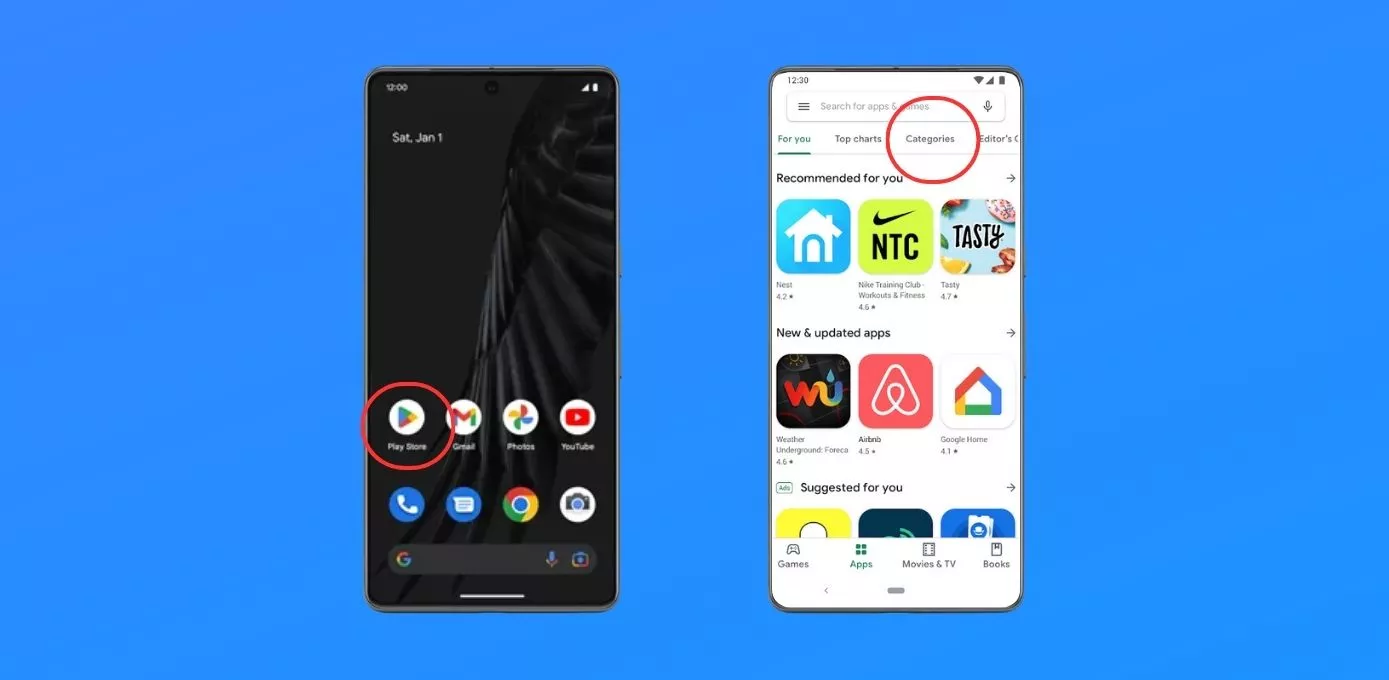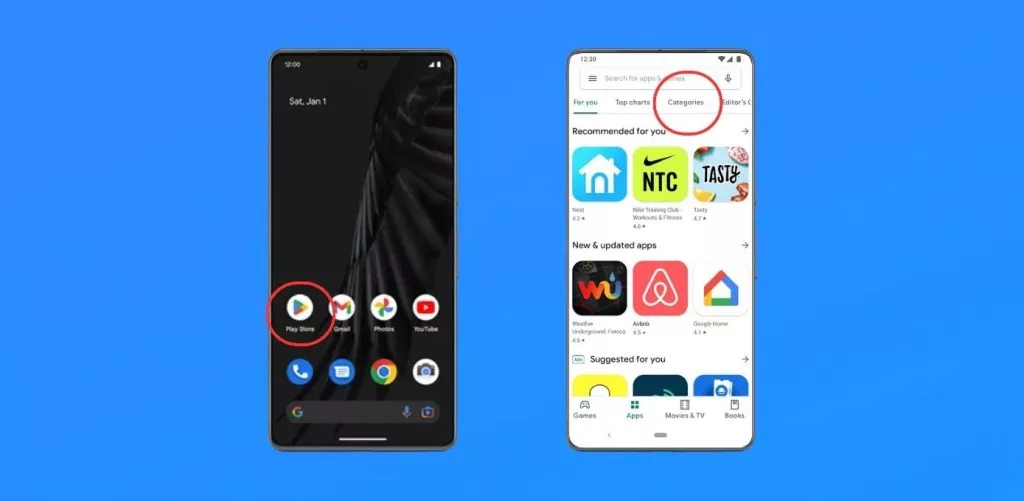 Tap on "Watch apps" and search for "Amazon Music".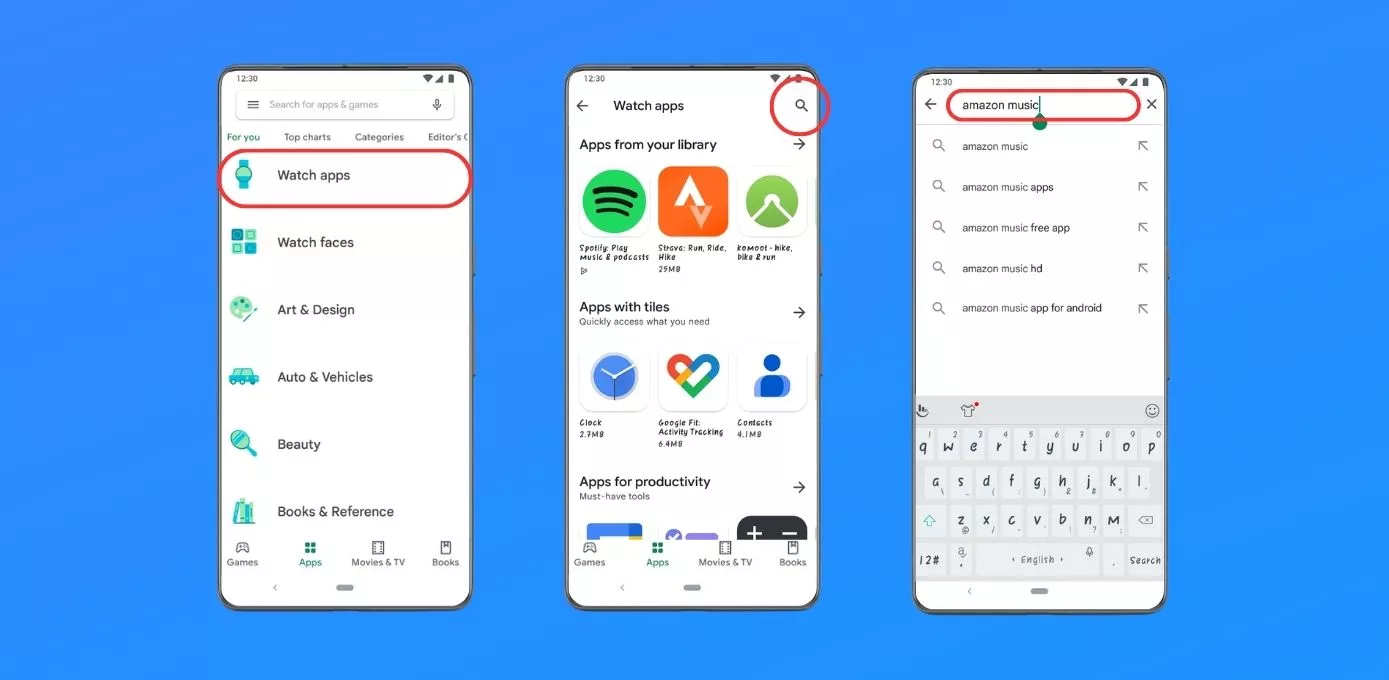 Once you've found the Amazon Music app, tap on it to view more details.
Tap "Install" to download the Amazon Music app directly onto your Google Pixel Watch.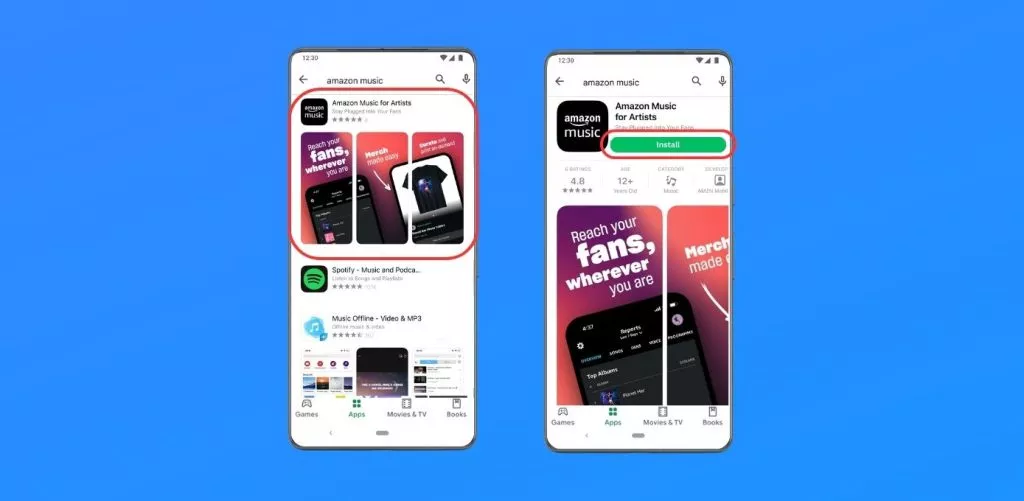 Tip: If you want to download the app only to your phone or a different watch, tap the Down arrow and select the respective device.
Installing Amazon Music Directly from Your Google Pixel Watch:
Press the Power button on your Pixel Watch to go to your list of apps.
Scroll down and tap on the Play Store. You'll be signed in with the Google Account used to set up your watch.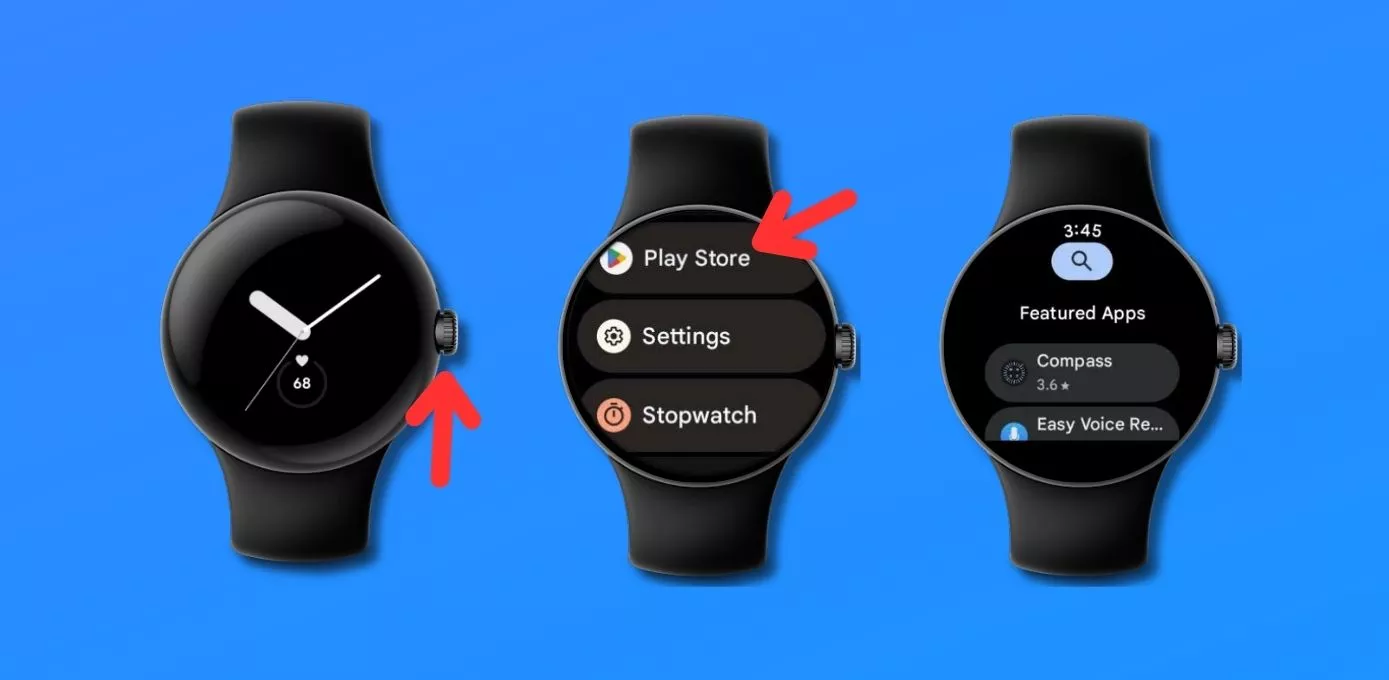 To search for the Amazon Music app, tap on Search.
You can either speak your search by tapping the Microphone or type your search by tapping the Keyboard.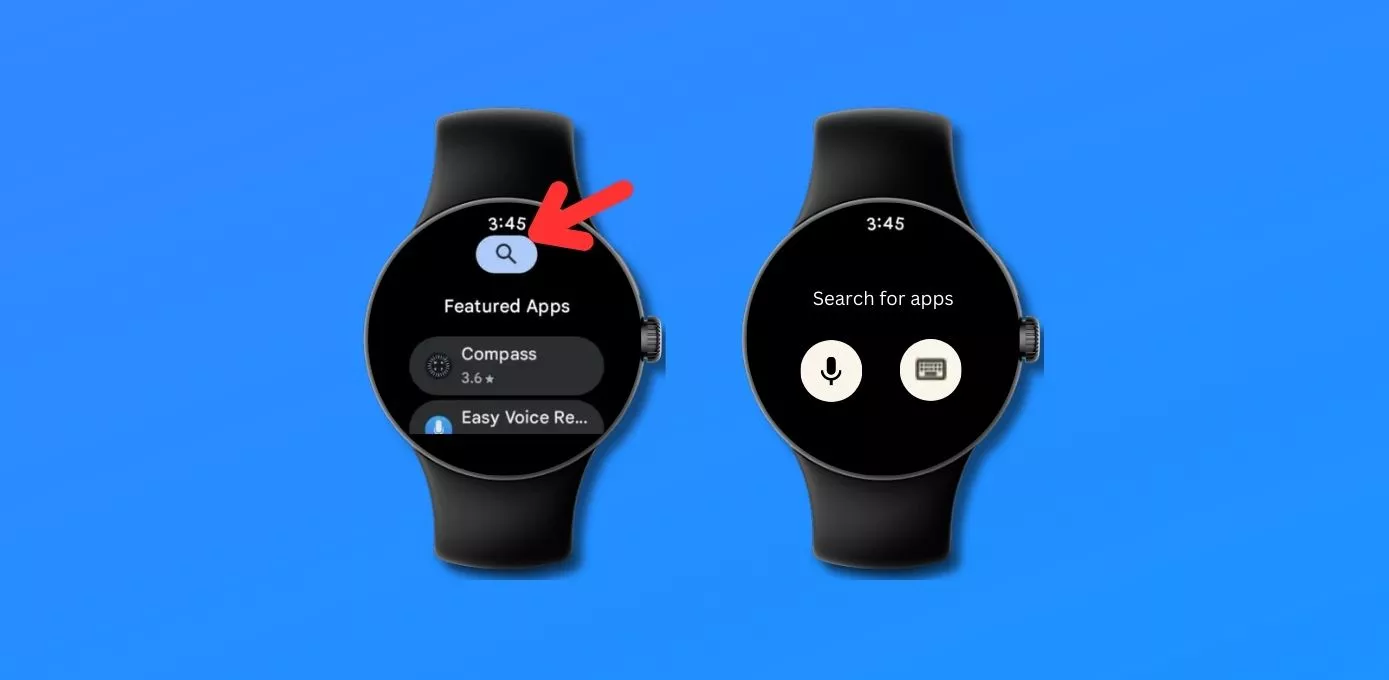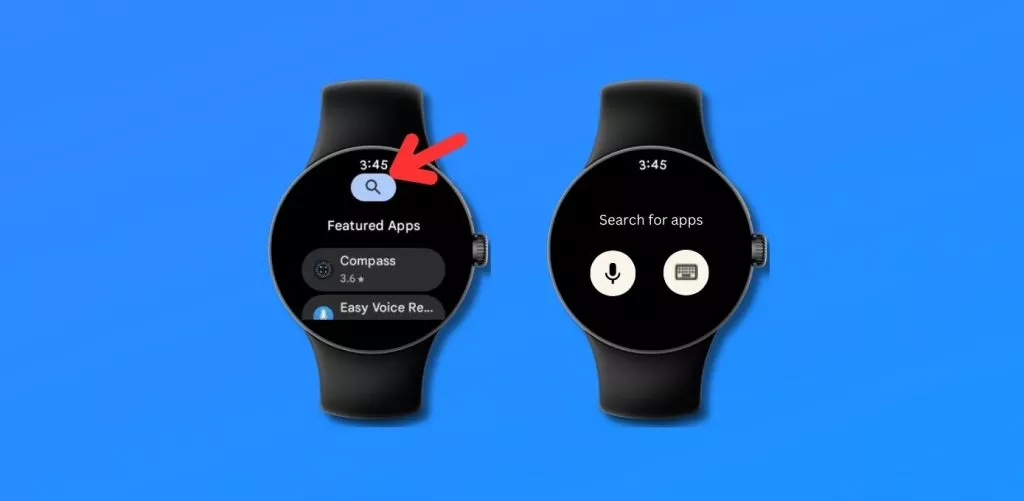 After finding the Amazon Music app, tap "Install" to download it to your watch.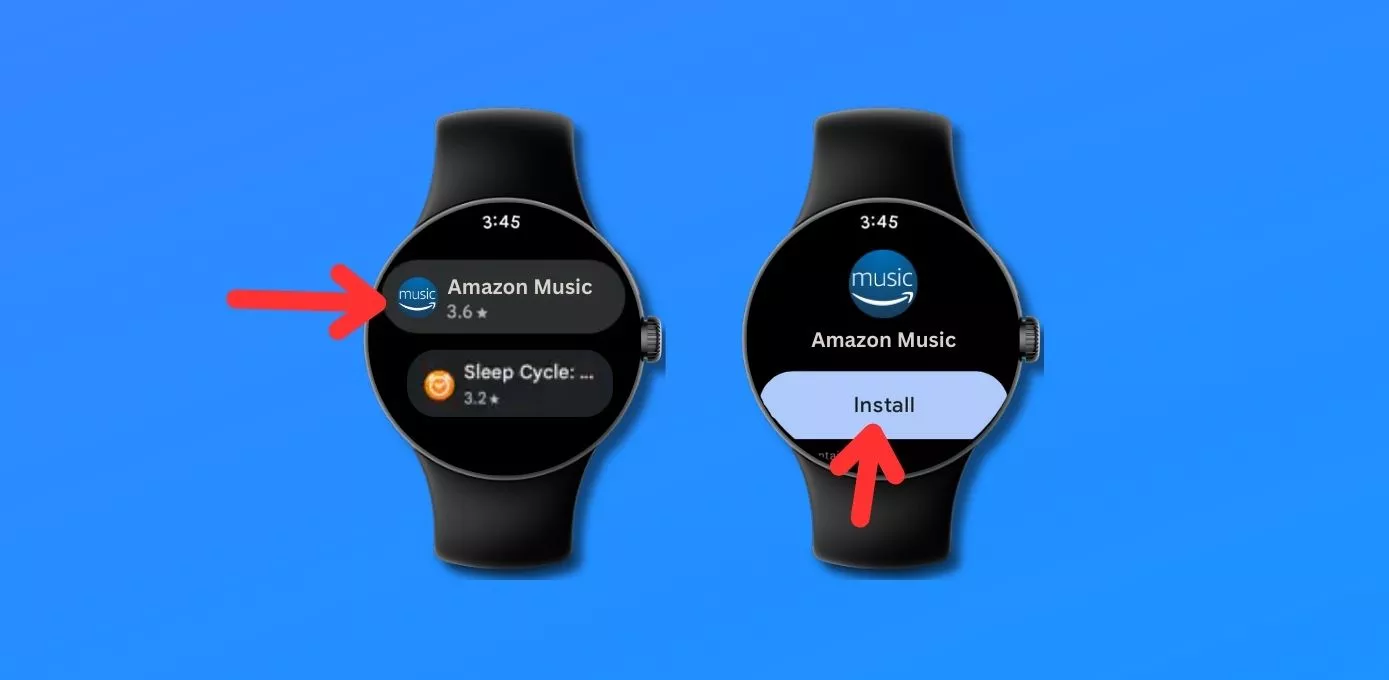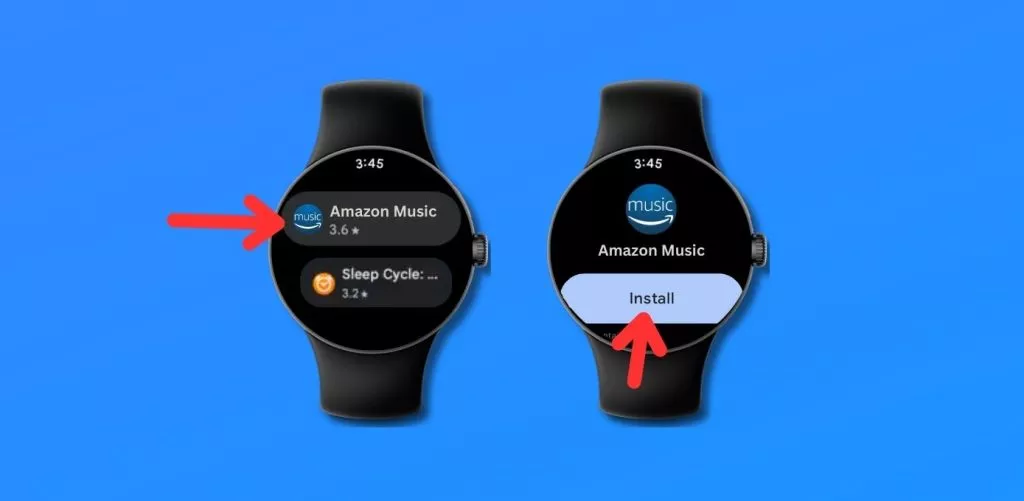 Now, you need to configure the app on your watch:
Open the Amazon Music app on your Google Pixel Watch.
The app will show you a 6-digit code.
Visit https://www.amazon.com/code on a web browser, log into your Amazon Music account, and enter the code.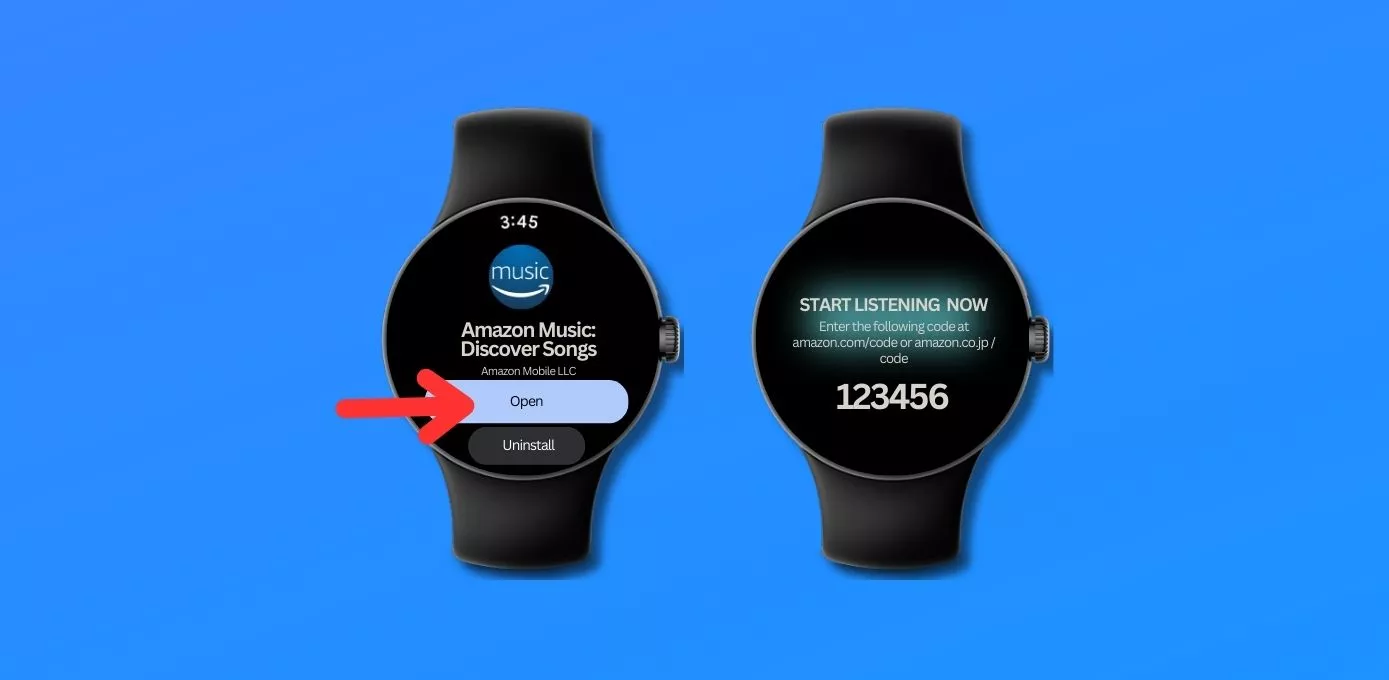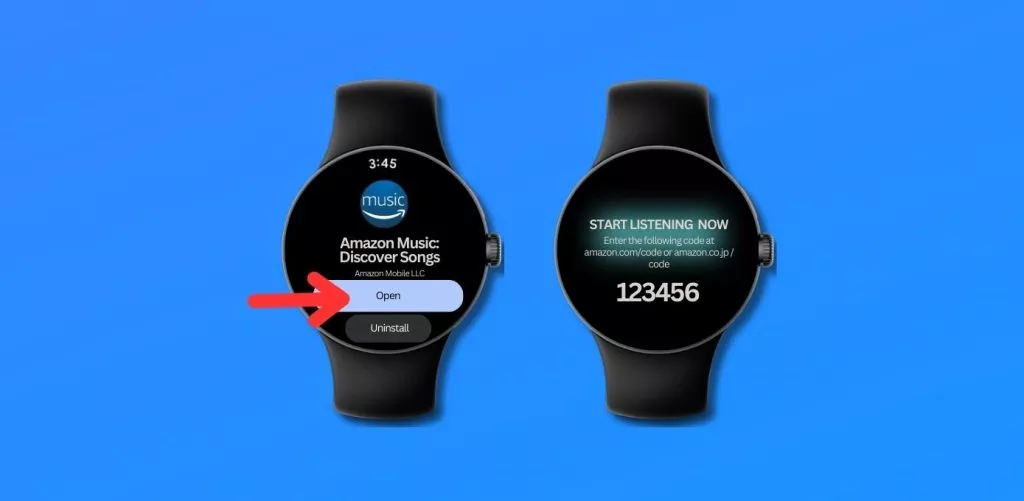 Input the code on your watch to link your Amazon account to the watch.
At this point, you need to pair external earbuds with the watch to listen to music. However, it will take a toll on the battery, and the watch is not best known for its long battery performance.
We suggest that you prefer the connected phone to stream the music, and the watch to control the phone app.
With the Amazon Music app, you can:
Access millions of songs from your wrist.
Search for your favorite artists, albums, playlists, or songs from your library.
Use your watch to control playback on compatible Android devices.
Download music onto your watch for offline listening.
However, keep in mind that only a handful of these features are available for free users.
Here is a simple table to summarize the differences between the different membership tiers of Amazon Music:
| | | | |
| --- | --- | --- | --- |
| Features | Free Users | Prime Members | Amazon Music Unlimited Members |
| Access to Music | Yes | Yes | Yes |
| Ads | Yes | No | No |
| Personalized Recommendations | No | Yes | Yes |
| Shuffle Play | Limited | Yes | Yes |
| Unlimited Skips | Limited | No | Yes |
| Play on Demand | No | No | Yes |
| Offline Listening | No | No | Yes |
Final Thoughts:
I hope this guide helps you get the most out of your Amazon Music Unlimited membership, I presume you have had it.
Currently, the most optimized Amazon Music app experience is found on the Apple Watch, while Garmin provides an acceptable, albeit not ideal, user experience.
As for WearOS, particularly the Google Pixel Watch, there's plenty of room for improvement.
Soon after the app was available on Play Store, there were numerous users grumbling about the app crashing. This can be due to the Pixel Watch's slower processor, but the UI can be the culprit too.
Pixel watch's notable battery drainage issues, don't make the situation any better.
However, we are still hopeful. WearOS isn't going anywhere anytime soon and more platforms are expected to jump on the WearOS bandwagon.
Amazon will eventually have to refine its Music app for better compatibility. Until then, we patiently await the progress.