So you have recently bought the new Apple Watch Series 8 and are now wondering if it is waterproof or not. Well, let's address this query right away.
Apple Watch 8 is not waterproof, however, it is water resistant for up to 50m (164 ft) depth. iWatch 8 like its predecessor is ISO-22810-2010 certified, so you can definitely take it for a swim, take a shower or even go snorkeling with it.
You can neither submerge the Apple Watch 8 for too long in the water nor can submerge it to any depth. There are also similar limitations for the temperature as specified by the ISO-22810-2010 standard.
Here, we have discussed in detail how the new Apple Watch 8 performs in different water-prone conditions, what precautions you should take to prevent water damage, and a couple of frequently asked questions about the watch.
Is It 'OK' to Swim With Apple Watch 8?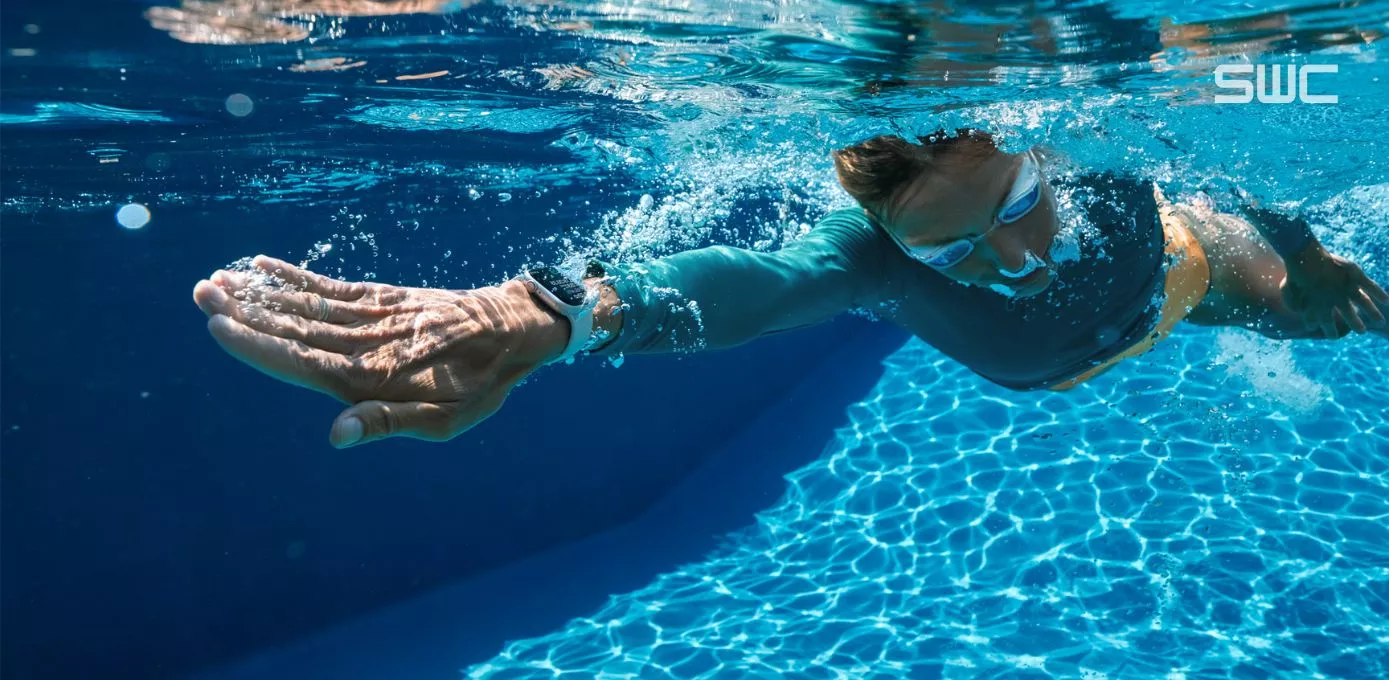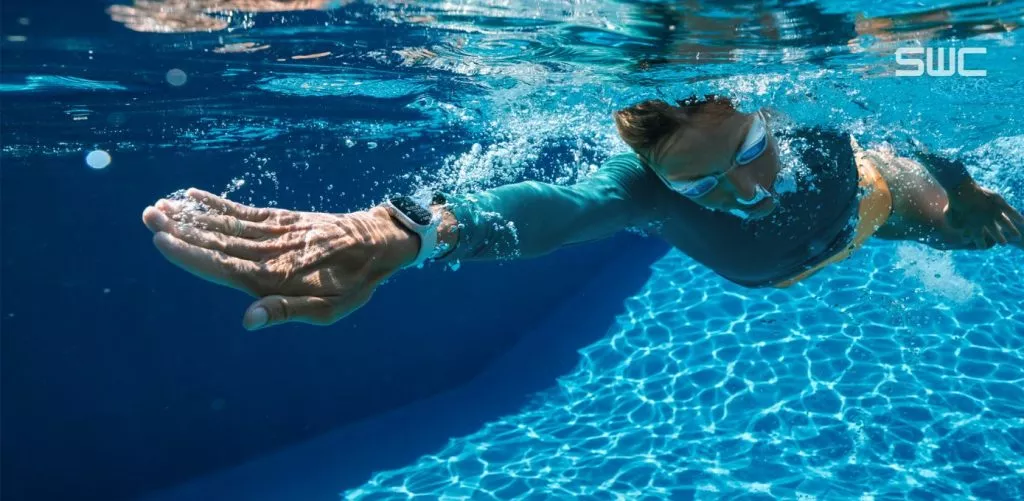 Yes, it is ok to swim with the Apple Watch 8 as it has enough water resistance to protect it from harm. The watch can withstand being in depths of up to 50m (164 ft) which is the same as the seventh-generation Apple watch.
You can swim both in the pool and in open water, however, the company has certain recommendations for salt water. First, the iWatch 8 should not be extensively used for long durations in the ocean as chemicals in the salt water can slowly degrade the water seal. Second, it is best to rinse the watch off with fresh water after swimming in the ocean.
Shallow diving and snorkeling are fine, and as a rule of thumb, you should not submerge the watch in the water for more than 30 minutes. Activities like surfing and deep diving involve high pressure and can easily damage the water seal.
Is It 'okay' to Shower with Apple Watch 8?
You can certainly take a shower with your new Apple Watch 8, but we recommend that you avoid exposing it to soaps, shampoos, and conditioners as they can degrade the water seal. It is also a good idea to rinse the watch off with fresh water after showering before putting it back on.
The same goes for wearing your Apple Watch 8 in a sauna or steam room, as the temperature is a known factor that can degrade the water seal over time.
What does the Water Lock on Apple Watch 8 do?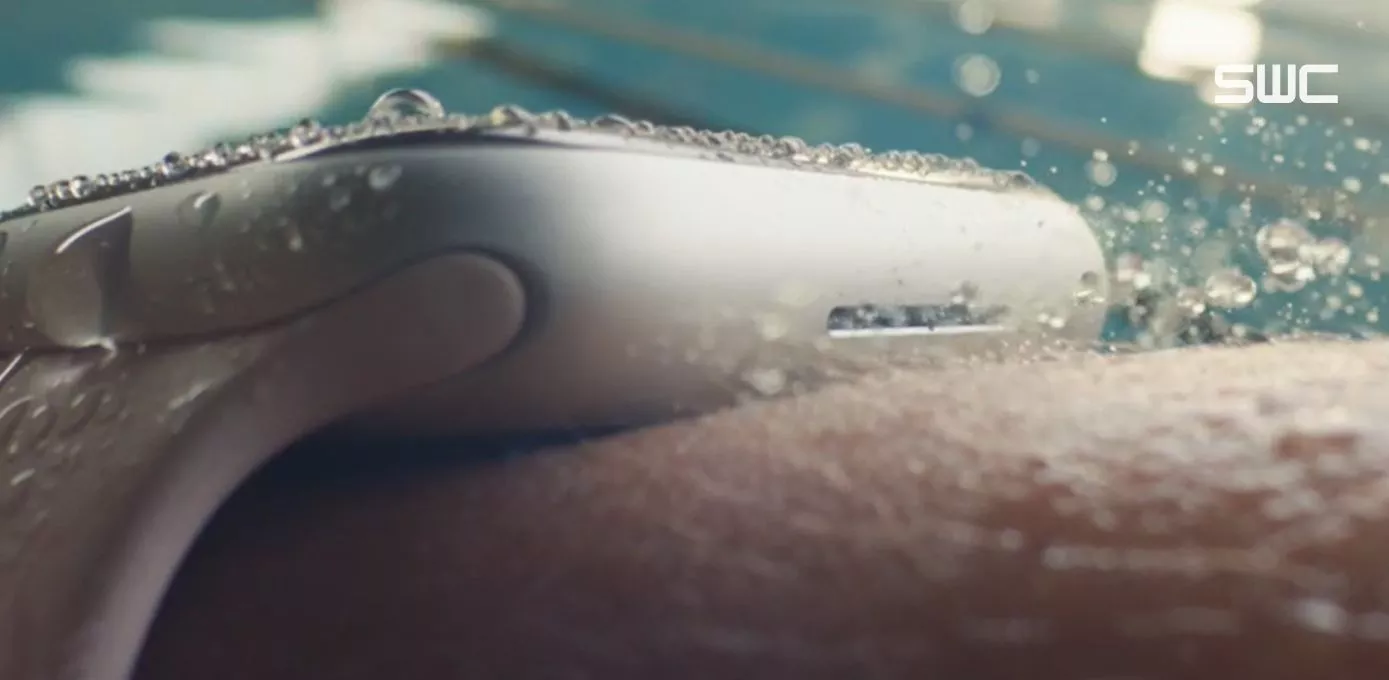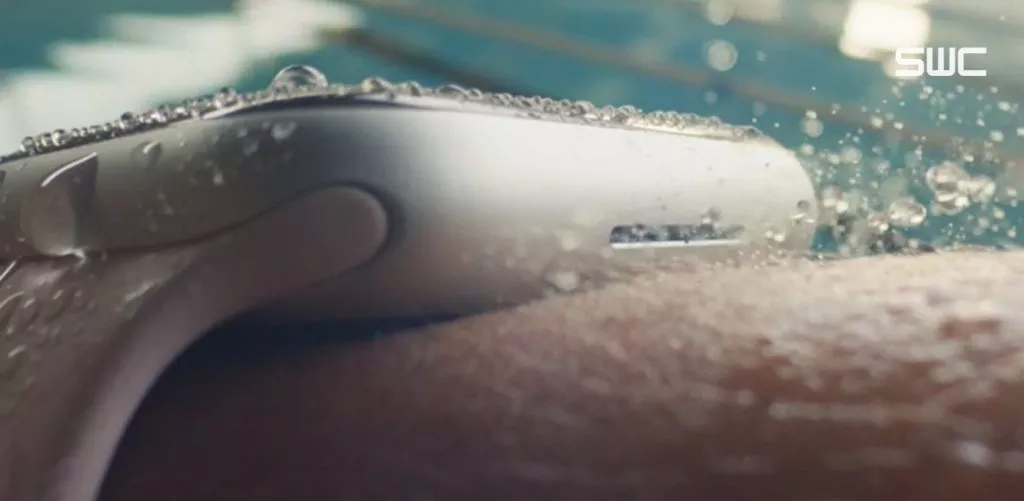 Water Lock on the Apple Watch 8 is specifically designed for water-based workouts. It locks the Watch's screen so that you can swim without any accidental inputs underwater. As long as this mode is on, there are no you cannot swipe the screen, or tap any buttons.
To engage Water Lock on your Apple Watch 8, simply swipe up on the watch face to access Control Center and then tap the water drop icon. You will hear a beep and see ' Locked ' on the screen. To turn off the lock, turn the Digital Crown to unlock the screen and it will vibrate to clear any water from the speaker holes.
You might not have to do it more often, as even if you forgot to activate the Water locks before entering the pool, it activates automatically as soon as you start a water-based workout.
Is Water Damage Covered By Apple Watch Warranty?
No, water damage is not covered under Apple's Limited Warranty or AppleCare+. You need to be extremely careful with your Apple Watch and should never push it to the limits. That means you should not go down to any depth below 50m, not submerge the watch in water for more than 30 minutes, and not use it in extreme weather conditions.
Are Apple Watch 8 Bands Waterproof?
The standard silicone strap and the Nike sports loop that come with the watch are both waterproof. However, you should not submerge leather, stainless steel, nylon, or other fabric bands in water as these bands have no water resistance.
Is Water Resistance of the iWatch Permanent?
According to Apple, a cracked iWatch has no protection against water, so you should protect it even from splashes while washing dishes or your car.
The company also says that the water resistance feature may degrade over time and they "do not recommend exposing" their watches to "bugs repellents, detergent, acids, sunscreen, oil, hair dye, soap, shampoo, lotions, perfume, or oils." Exposing it to high-pressure water or using it in water at very high/low temperatures may also breach the water seals and acoustic membranes.
In short, the water resistance of the iWatch is not permanent. The degradation due to daily wear is unavoidable. All you can do is speed up or slow down the process.
Wrapping Up:
While the Apple Watch 8 is water resistant, it is not waterproof. You can take it in the pool, sea, and shower, but there are some limitations. Without these precautions, you will permanently damage the watch, and as per Apple's policy, you can't claim a warranty for water damage. Also if your iWatch gets old, it might not retain the same level of water resistance, as the seal degrades over time.