The news was in the air that both Galaxy Watch 4 and Apple Watch Series 7 would have glucose sensors to take on-demand blood sugar levels, however, the rumors didn't materialize.
Galaxy Watch 4 does come with a new sensor but it is for body composition tracking, whereas, Apple Watch Series 7 failed to woo its fans with any groundbreaking technology.
Yet again we are left with devices like Dexcom G6 to keep close tabs on the blood glucose levels. In the past, the data from these devices were only limited to smartphones.
However, many mainstream watches by Apple, Fitbit, and Samsung allow you to view continuous glucose monitoring (CGM) data from Dexcom G6. We will stick with the Samsung Galaxy Watch Series here. The now old Galaxy Watch Active 2 and Watch 3 are quite popular with Type 1 and Type 2 Diabetes Patients.
The San Diego-based CGM pioneer Dexcom first introduced the smartwatch integration in the Apple Watch, and officially it is compatible with only Apple Watch. Thanks to third-party developers who have found a way to fill the gap. More on that later.
You should keep in mind that the Samsung watches including the now Wear OS-powered Galaxy Watch 4 are not capable of tracking glucose levels. These watches depend on the Dexcom G6 smartphone app to show the data.
How does Dexcom G6 Work with Galaxy Watch?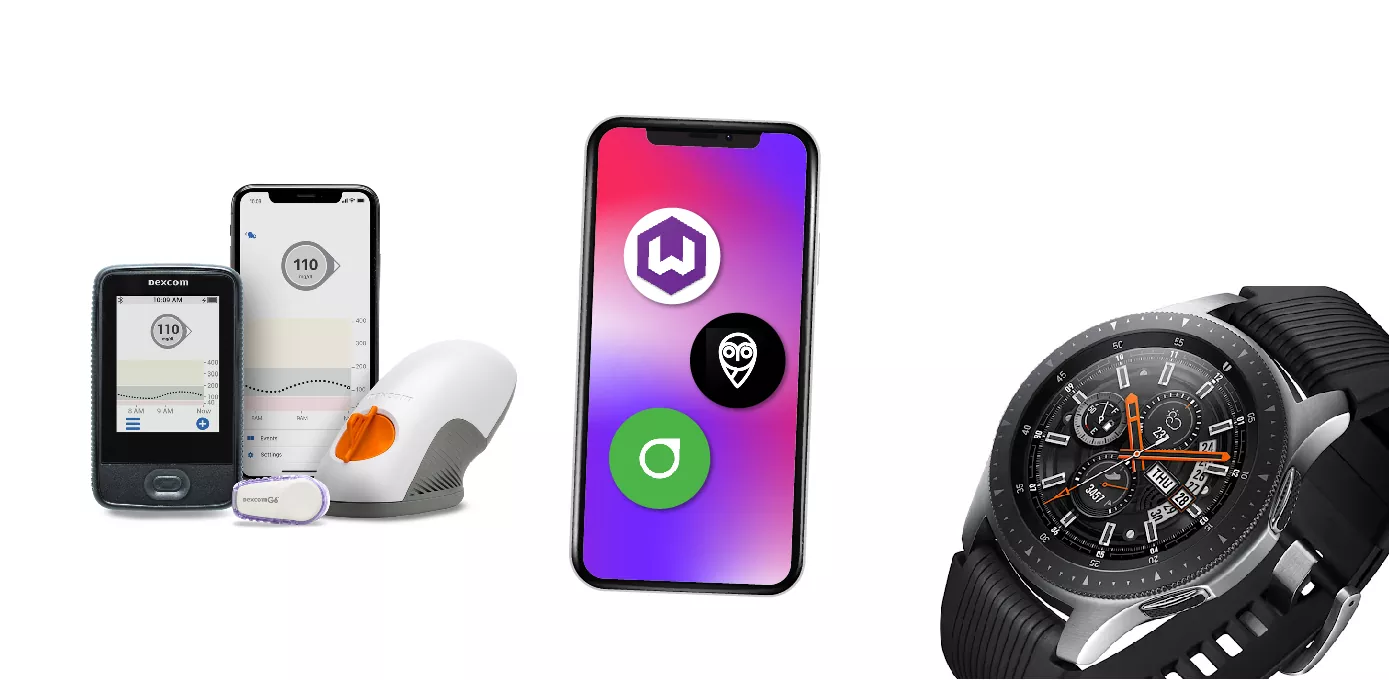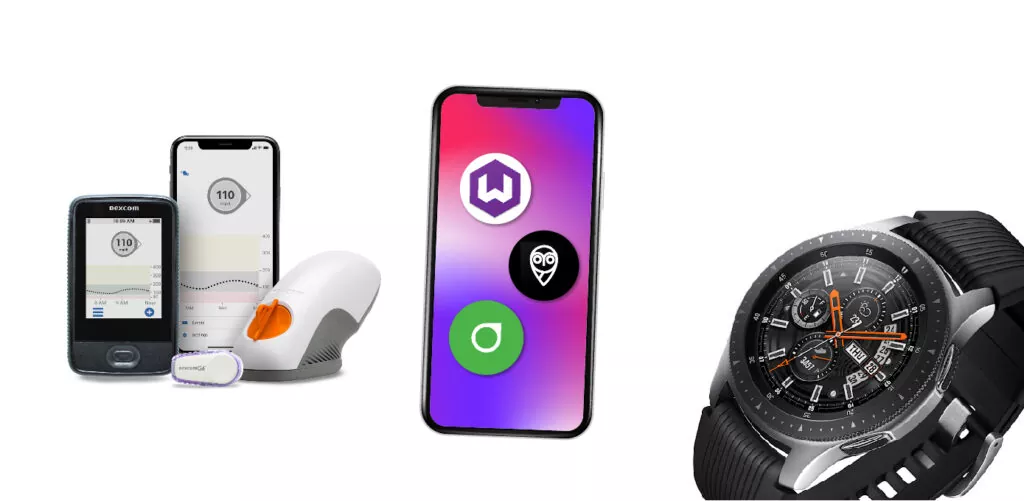 Dexcom G6 sync glucose tracking data to the compatible Smartphone app via Bluetooth. This data can then be viewed on a watch face. (There is no straightforward way, rather a workaround)
What type of data you can view on the watch face? Well, you can view the current Glucose number, Arrow trend, and graphs for 1-, 3-, 6-, and 24-hour periods. The Galaxy watch needs to be paired with the smartphone all the time. So if you are out of your phone's Bluetooth vicinity, you will not receive any CGM updates.
Also, the data sync between the watch and the phone only takes place when you wake up the watch. There may be a brief delay before the watch face on the Galaxy Watch shows current information.
Dexcom has promised that its upgraded model expected to release by the end of 2021 is going to bypass the smartphone and sync data directly to the compatible watch. Samsung Galaxy Watch 4, now that it runs on Wear OS, would be one of the few compatible devices.
How to Pair Samsung Galaxy Watch With Dexcom G6?
Before we begin, let us enlist here the Galaxy Watches that would
Galaxy Watch 3
Original Galaxy Watch
Galaxy Watch Active 2
Galaxy Watch Active
Gear S3 Frontier
The pairing process we are going to share with you is recommended by neither Dexcom nor Samsung. Rather, it was popularized by tech-savvy developers who hacked into diabetes devices and created smart tools/widgets to share data with smartwatches.
Two popular mobile apps that are independently built to broadcast CGMs data on a smartwatch (in our case the Galaxy Watch) are Nightscout, Nightwatch, and xDrip. However, with the Apple Watch, you won't have to get into this hassle.
Follow the step-by-step process given below to pair your Samsung Galaxy watch with Dexcom G6. Here is a list of compatible devices.
First and foremost, you should have the Dexcom G6 app installed on your compatible Android smartphone or Iphone.
Next, you will have to install Nightwatch. The code is available on Github, just follow the link.
Once it is installed and configured, you would have to open the play store and find the 'Wearable Widgets' app.
Now follow these steps in order on the 'Nightwatch App'
Open the Nightwatch>>Menu_Bar>>Settings>>Scroll Down >> Enable 'Read From Dexcom Share' >> 'Enter Your Dexcom Account and Password'>> Scroll down and find 'Watch integration' >> Enable the Android Wear Integration.
Next, open the 'Wearable Widgets' you just installed and configure these settings.

Scroll down and find the 'Nightwatch icon'>> Follow on-screen instructions>> Tap on 'Create widgets and Allows access'>> Select the option that you want to install>> On the popup Menu Allow the Create Widget and allow access>> Hit create Button

Make sure your Samsung Galaxy Watch is paired with your phone (Status: Connected on the Galaxy Wearable App)
Finally, open the watch widgets and navigate to add widgets>> find 'Wearable Widgets'>> allow access on the phone
In the Dexcom App, enable sharing and tap on 'Add follower'.
Congratulation, your Galaxy Watch has been successfully connected to your Dexcom G6.
Here this video will make the process a lot easier.
Final Words:
The Galaxy Watch 4 and 4 Classic are powered by Wear OS so you won't have to go through this hassle. Why? Both Apple Watch and Wear OS-powered Watches have a special watch face for Dexcom G6 to view this data directly on the watch without having to install third-party software like Nightwatch and Wearable Widgets.
Hopefully, the upcoming Dexcom G7 will save us from the trouble of using smartphones as a mediator. Still better, we expect the watches in 2022 to track blood glucose levels, diabetics like me couldn't be more thankful.