Quick Instructions: Swipe down from your watch→ Tap on 'Settings' (gear icon)→ Tap on 'Connections'→ Select 'NFC'→tap on 'Payment'→Select 'Google Pay'.
The Samsung Galaxy Watch 4 and subsequent models run on WearOS. This allows you to swap Bixby for Google Assistant, or Samsung Pay for Google Pay, among others.
Despite this, Samsung encourages the use of its native apps. So, while you can easily install and set up Google Pay on a Samsung watch, setting it as the default NFC payment app can be somewhat complex.
This guide is dedicated to helping you set up Google Pay as your primary contactless payment app on your Samsung watch.
Keep in mind, only the latest Galaxy watches can offer Google Pay. Here is a complete list
Galaxy Watch 4 LTE & Watch 4 Bluetooth (cheapest NFC watches)
Galaxy Watch 4 Classic LTE & 4 Classic Bluetooth
Galaxy Watch 5 LTE & Galaxy Watch 5 Bluetooth
Galaxy Watch 5 Pro LTE & Galaxy Watch 5 Pro Bluetooth
Make GPay default instead of Samsung Pay on Galaxy Watch 5
Before we get started, make sure the Google Wallet app is installed and set up on the Galaxy Watch 5.
In case you are wondering, the app doesn't come preinstalled.
You can easily find the app on the Google Play Store on your Galaxy Watch.
Once the app is installed and set up using the connected Android phone, we can make it the default payment app by following these steps.
Step by Step Instructions:
Wake up your Samsung Galaxy Watch 5: Press the "Home" button on your watch to light up the screen.
Open the Settings Menu: Swipe down from the top of your watch face to access the quick panel. From the panel, tap on the gear icon to open 'Settings.'
Navigate to the 'Connections' Setting: In the 'Settings' menu, tap on 'Connections.' This option houses the settings for all your watch's connectivity features like Bluetooth, Wi-Fi, and NFC.
Access the 'NFC' Settings: In the 'Connections' menu, tap on 'NFC.' Near Field Communication (NFC) is the technology that allows your watch to communicate with a payment terminal to make transactions.
Open the 'Payment' Menu: Within the 'NFC' settings, you'll find an option labeled 'Payment.' Tap on this to manage your watch's contactless payment settings.
Select 'Google Pay': In the 'Payment' settings, tap on 'Google Pay' to set it as your default payment method.
We are not done yet. This won't automatically pop up the Google Wallet when you long press the 'back button' on the watch.
You might want to customize the side buttons to trigger Google Wallet. This comes really handy when you are in a pinch.
Unfortunately, you cannot replace Samsung Pay with Google Pay for the back button. It is pretty much hardwired by Samsung.
Worry not, there is a workaround. We can customize the 'Home Button'.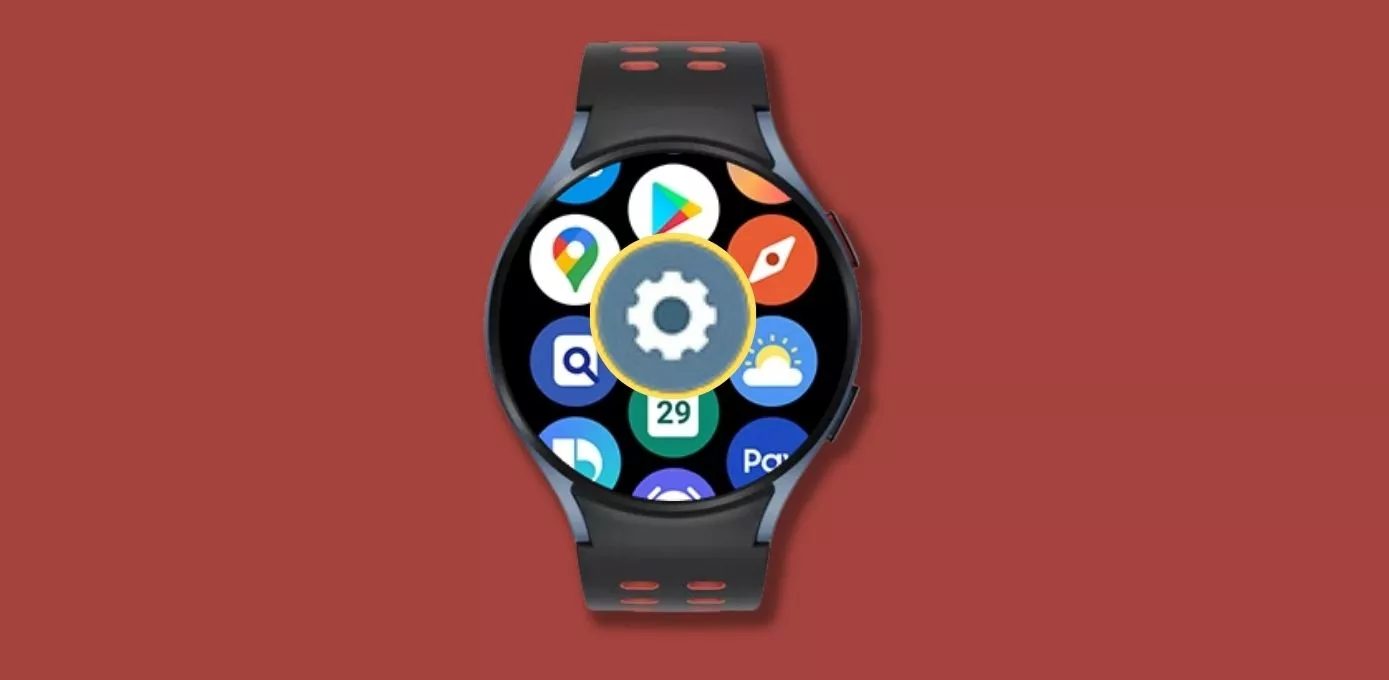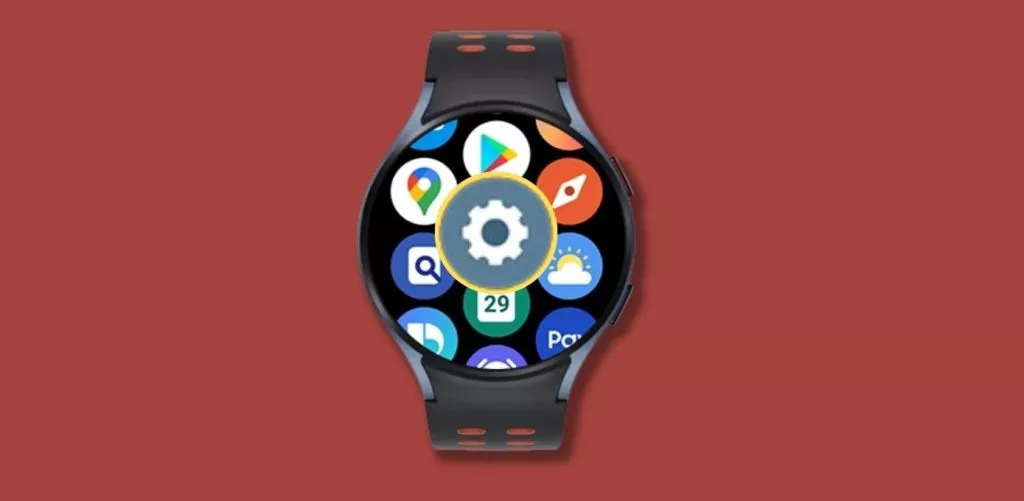 Select 'Advanced Features.'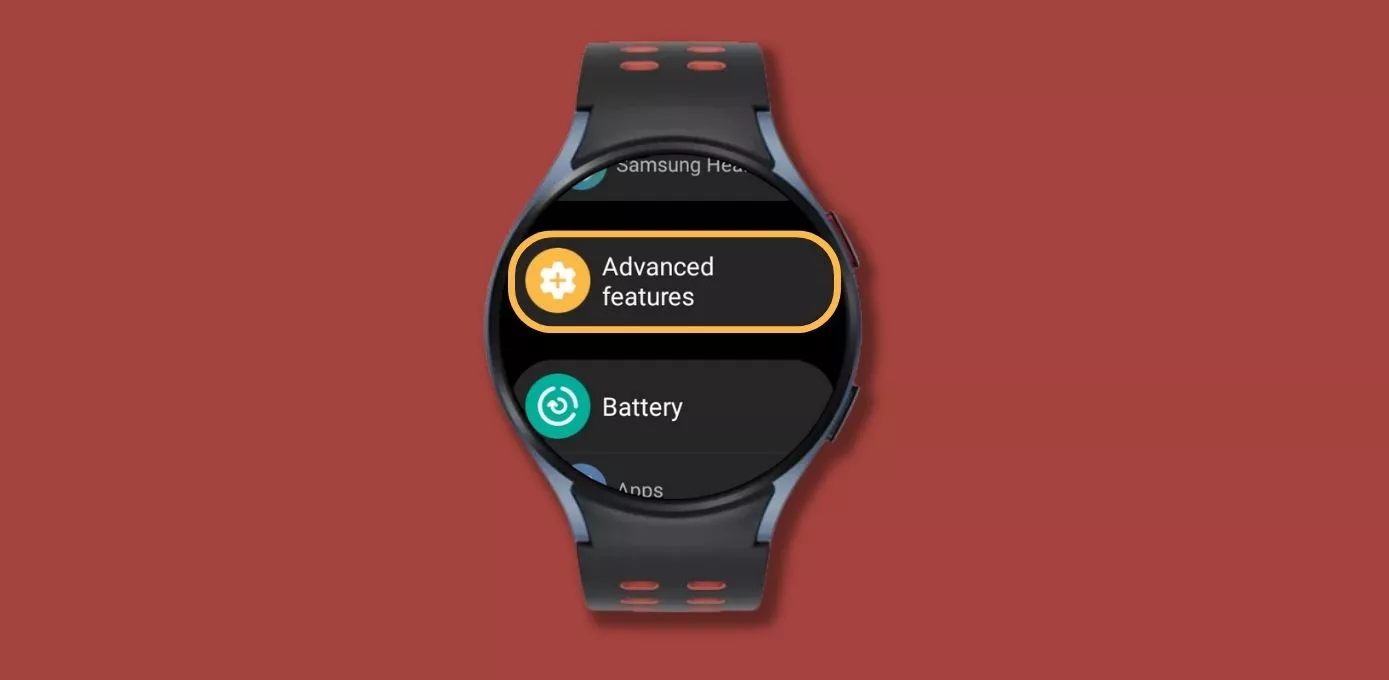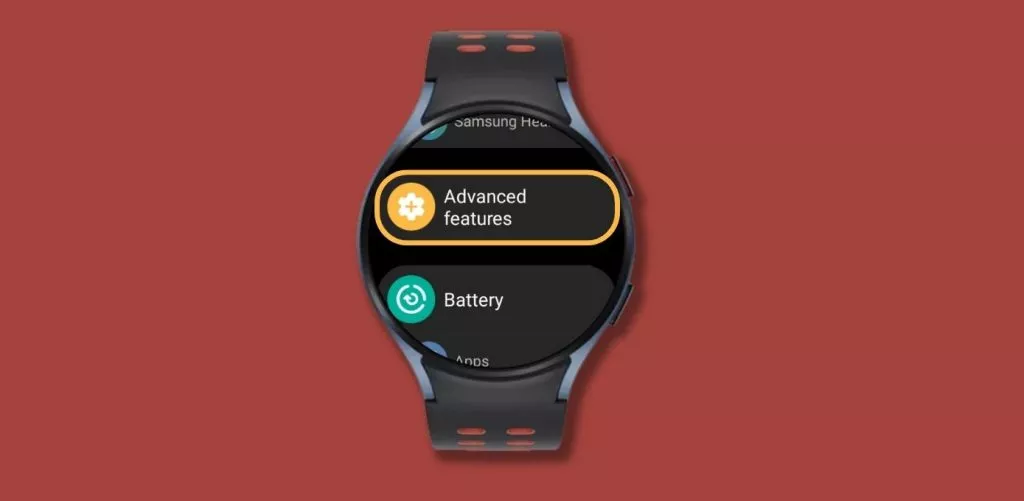 Scroll down & tap on 'Customize Keys.'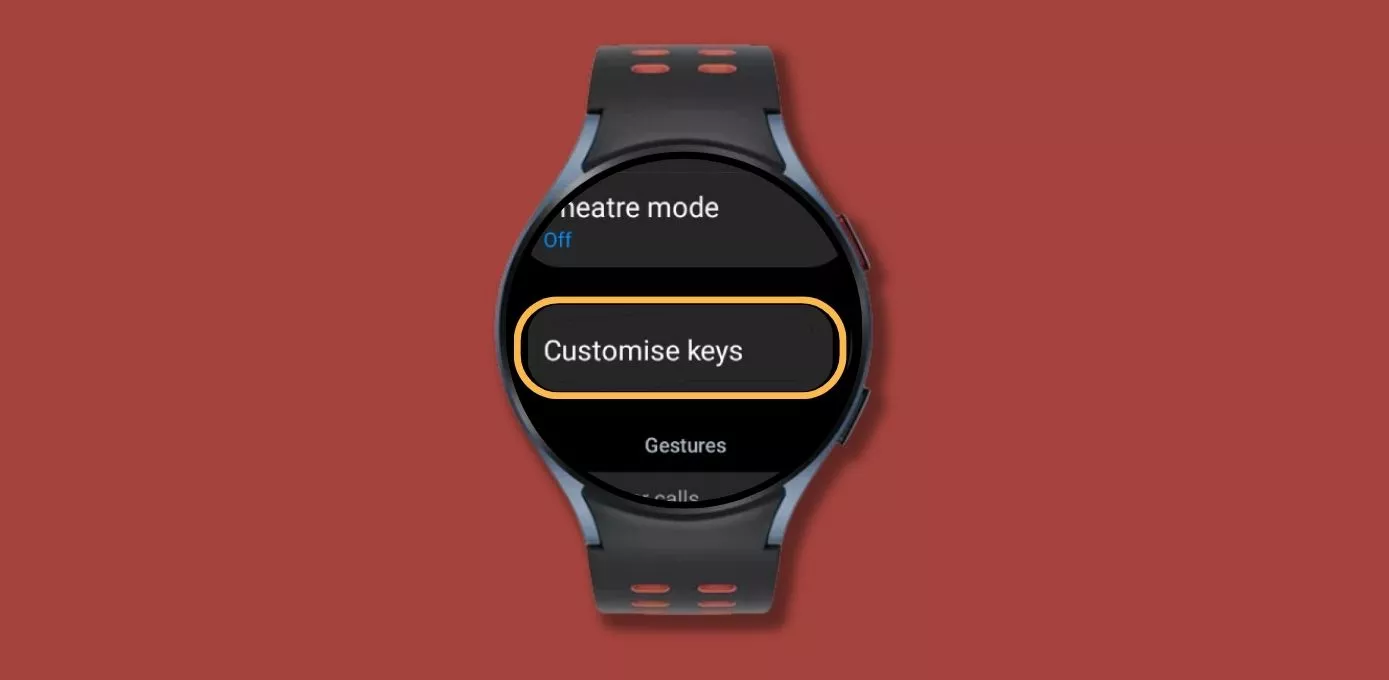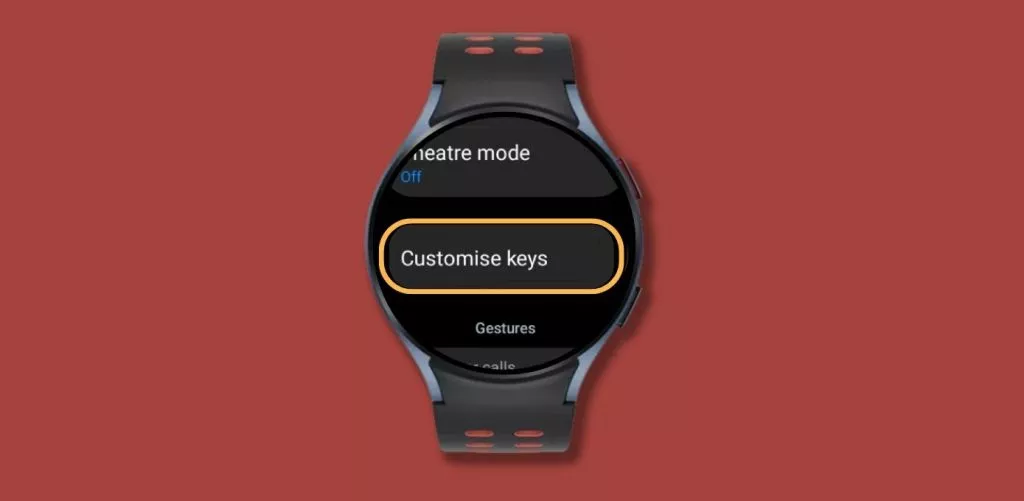 Select the 'Double Press' option.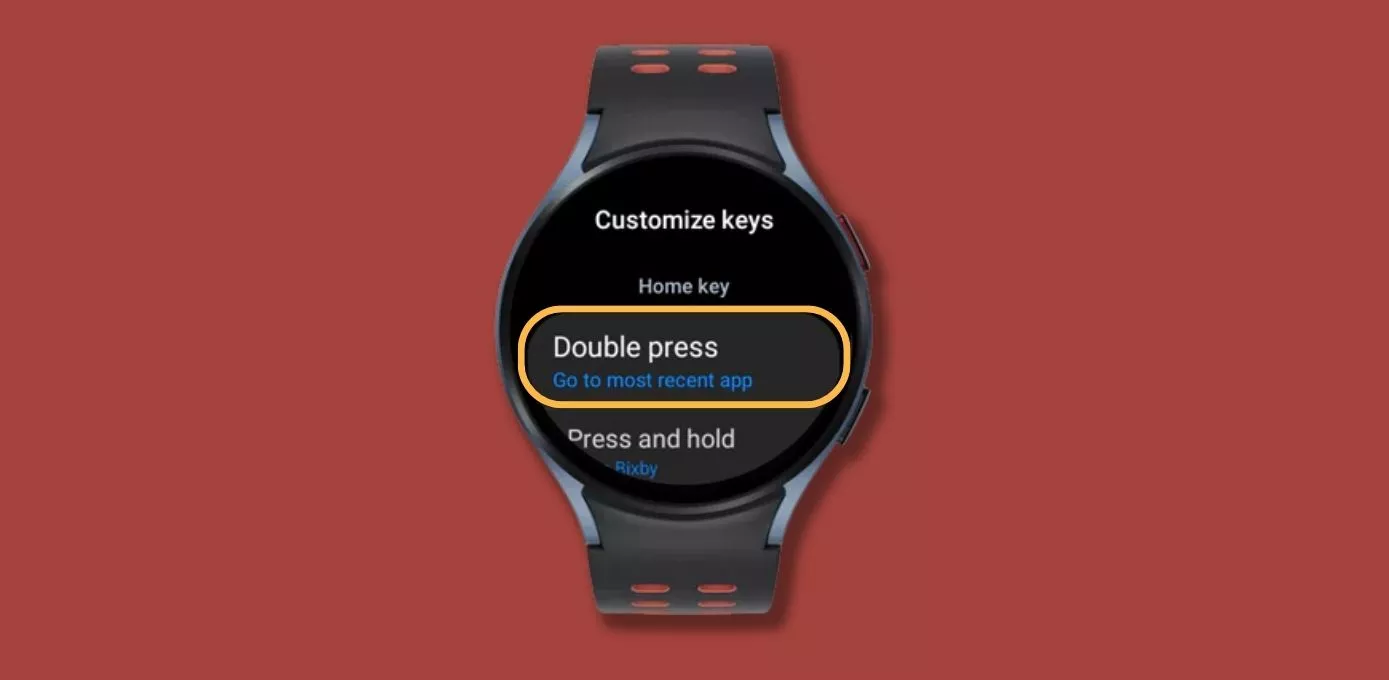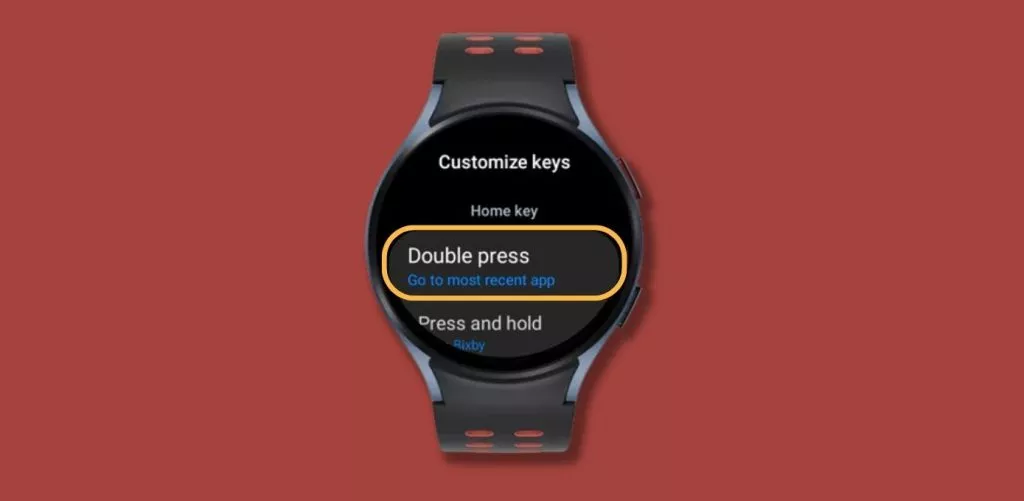 Choose 'Google Pay' as an action.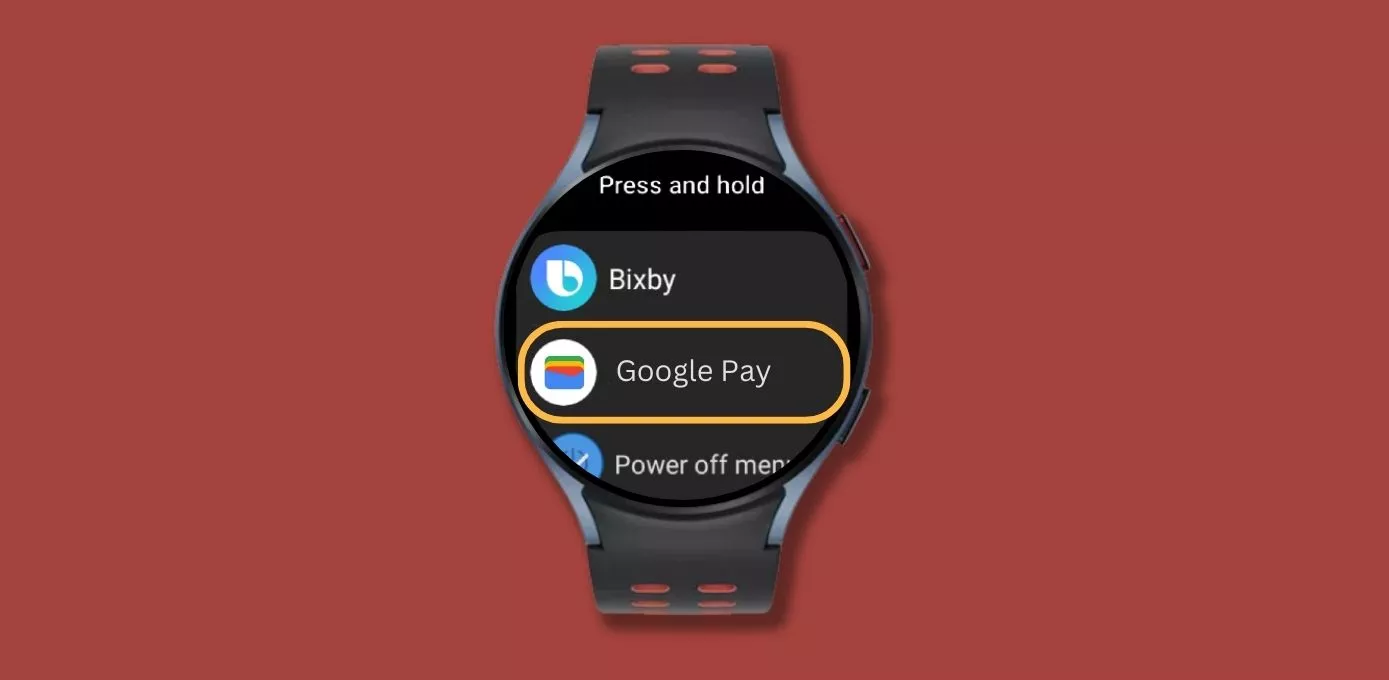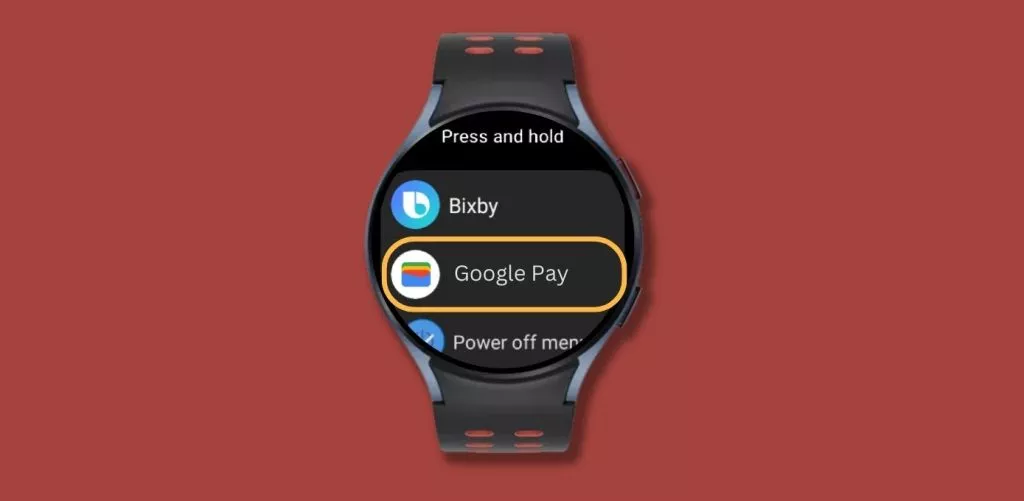 Now you can double press the home button to open the Google Wallet app on your Galaxy Watch 5.
FAQS:
What cards can Google Wallet on Galaxy Watch 5 support?
Google Wallet on the Samsung Galaxy Watch currently supports credit and debit cards from participating banks.
The following cards and features are not supported on Galaxy Watch (and other WearOS devices).
Mobile boarding passes
Public transit cards
Walt Disney World Annual Pass,
PayPal integration
What countries support Google Wallet on Samsung Galaxy Watch?
There are currently 57 countries where you can use Google Pay on the Samsung watch.
Armenia
Australia
Austria
Azerbaijan
Belgium
Brazil
Bulgaria
Canada
Chile
Croatia
Cyprus
Czech Republic
Denmark
Estonia
Finland
France
Georgia
United Arab Emirates
United Kingdom
United States
Vietnam
Ireland
Israel
Italy
Kazakhstan
Kyrgyzstan
Latvia
Liechtenstein
Lithuania
Luxembourg
Malaysia
Malta
Mexico
Moldova
Germany
Greece
Hong Kong
Hungary
Iceland
Netherlands
New Zealand
Norway
Poland
Portugal
Qatar
Romania
Serbia
Singapore
Slovakia
Slovenia
South Africa
Spain
Sweden
Switzerland
Taiwan
Thailand
Ukraine
I created this blog to help people find the right smartwatch for their taste, to keep tabs on the latest news and leaks, and to share my experience with different smartwatches.