Smart Rings are becoming increasingly popular for sleep tracking. Unlike fitness trackers or smartwatches, Smart Rings are much more discreet and can be worn unobtrusively on any finger.
Like a regular fitness tracker, Smart Rings are equipped with a variety of sensors that can track metrics like heart rate, HRV, VO2 Max, respiration, and body temperature. This data can then be used to provide insights into your sleep patterns and help you identify potential issues.
Here, we've rounded up the best Smart Rings for sleep tracking. Several factors contribute to this roundup including Reddit communities, online reviews, and our own experience with some of these rings.
Top 7 Smart Rings for Sleep Tracking:
OURA Gen 3
Prevention circul+
GO2SLEEP
Circular Smart Ring
Movano Ring
THIM Smart Ring
Motiv Ring (Discontinued)
OURA Ring Gen 3:
Price: About $300
Battery Performance: About 7 days
Size:
Memory:
Colors: black, gold, silver, or stealth (matte black)
Companion App: Oura
OURA Ring is the best option (though not the most affordable one)for sleep tracking smart ring.
It's equipped with a variety of sensors that track metrics like heart rate, HRV, respiration, body temperature, and finger movement during sleep.
The ring itself is a comfortable passive tracker with no smarts. The real magic happens in the OURA app, which uses your data to provide insights into your sleep patterns and help you align your sleep with your body's natural circadian rhythms.
Moreover, by staging sleep in different parts, such as light, deep, and rapid eye movement, you can get a better understanding of how they are sleeping and what factors may be affecting their sleep quality.
This information can then be used to make changes to improve sleep quality.
For example, if someone is not getting enough deep sleep, they may need to adjust their bedtime routine or sleeping environment. The app does give you practical advice like recommending against consuming caffeine or alcohol before bedtime.
Sleep score is inextricably linked with the readiness score, which is a metric that tracks how rested you are throughout the day. And also with the recovery score, which is a metric that tracks how well you've recovered from exercise.
Also, the Oura Ring can now track blood oxygen saturation levels (SpO2). This is a significant step toward detecting sleep apnea, which is a condition that can be both serious and life-threatening.
We will not go into further detail but it is sufficient to say that OURA takes a holistic approach to sleep and recovery tracking, which is why it's our top pick so far.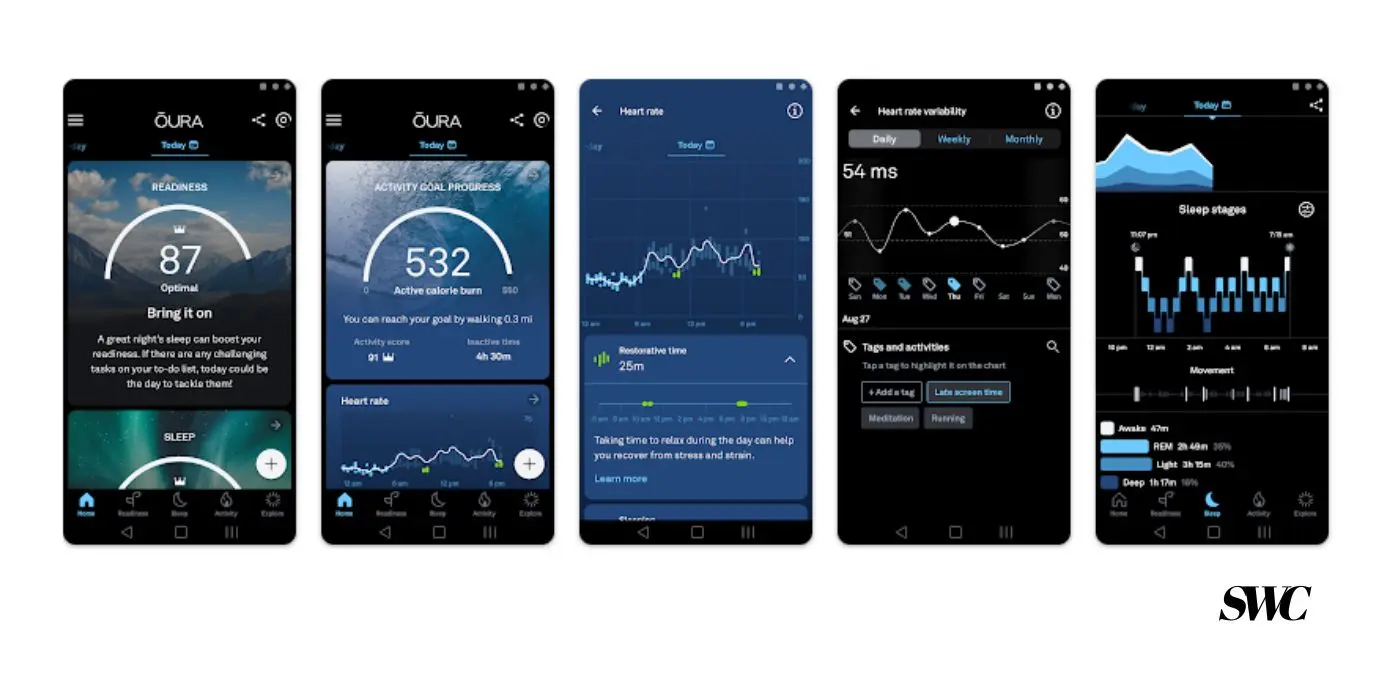 Prevention Circul+:
Price: About $300
Battery Performance: About 16 Hours
Size:
Memory:
Colors:
Companion App:
Circul+ has been gaining traction in the smart rings market by following in the footsteps of Oura. Both Circul+ and Oura are priced in the same price bracket, but Circul+ has no subscription charges. This makes Circul+ a more attractive option for budget-conscious consumers.
Cicul+ Competes the neck to neck with Oura in terms of health tracking, with sleep monitoring at the top. The smart ring track tons of metrics to deliver you comprehensive insight and actional advice that helps you improve your sleep quality.
The ring discreetly sits on your finger and is really comfortable to wear. While the app delivers you the necessary data, it also offers a great user interface that is both clean and attractive.
Like the Oura app, you get here the duration, sleep stages, heart rate, skin temperature, and SpO2 levels including Oxygen Desaturation Index (ODI). The ring aims to not only improve your sleep by giving you personalized insights and feedback but also to detect diseases that relate to sleep such as sleep apnea, Hypoxemia, or other Chronic Obstructive Pulmonary Diseases (COPD).
As far as accuracy is concerned, Michael Sawh, the wearable tech expert, has put the Cicul+, Oura, and Polar side by side and the results were "pretty much identical."
GotoSleep:
Price:
Battery Performance:
Size:
Memory:
Colors:
Companion App:
Like other Chinese manufacturers, Sleepon is offering the GotoSleep smart ring at a competitive price point. It is equipped with a range of different sensors to track your overall well-being but with a special focus on sleep.
Before you take further interest in this product, it is pertinent to mention that this usually takes more than 2 weeks to arrive and despite its 1-year limited warranty, you will have to bear the shipping cost if you need to make use of the warranty.
The ring monitor 10 different parameters while you are asleep including heart rate, blood oxygen saturation, steep stages, respiration, and so on.
One particularly helpful feature is its smart alarm that tracks your sleep cycles and wakes you up while you are in the light sleep stage. This way, you can avoid that drowsy and groggy feeling that often follows a traditional alarm clock.
The companion app offers you personalized sleep analysis and advice on how to get better sleep. It also allows you to track your progress over time which can be helpful in monitoring the effectiveness of any changes you make to your sleep habits.
However, the key selling point of this ring is its affordability. If you are looking for a way to get started with tracking your sleep without spending a lot of money, the GotoSleep ring is definitely worth considering.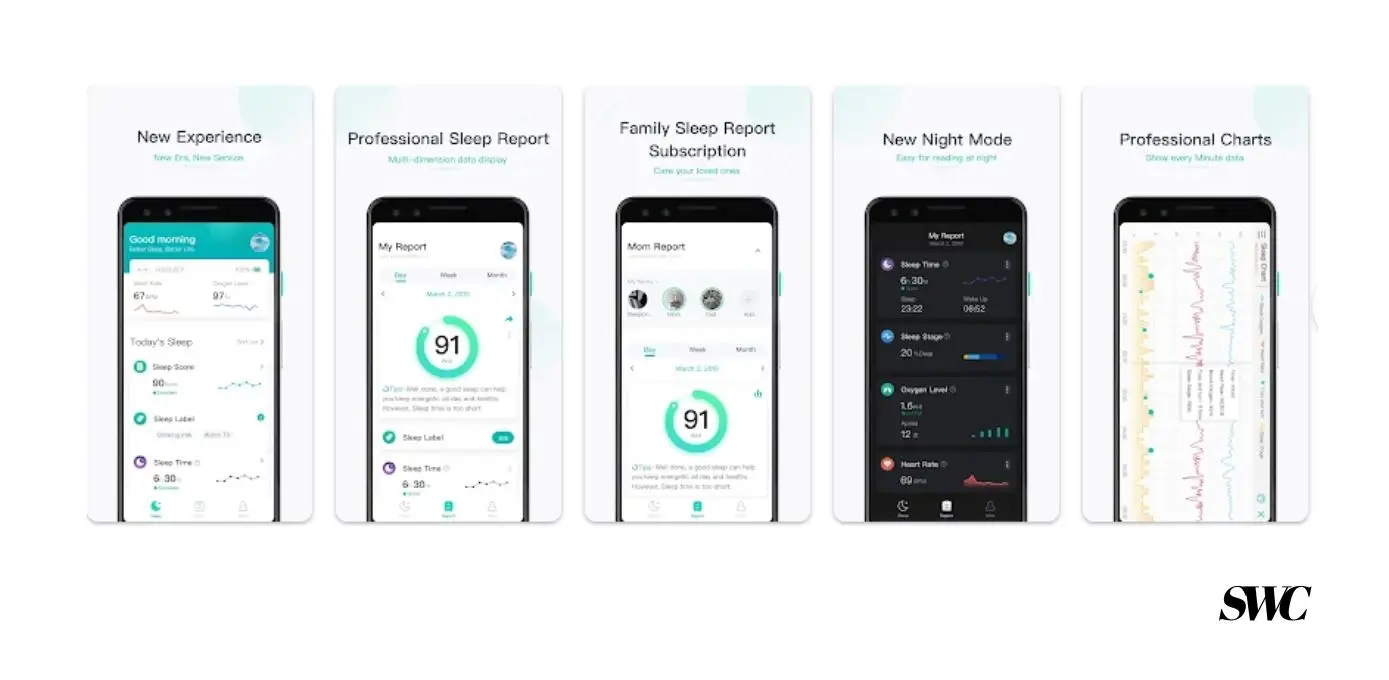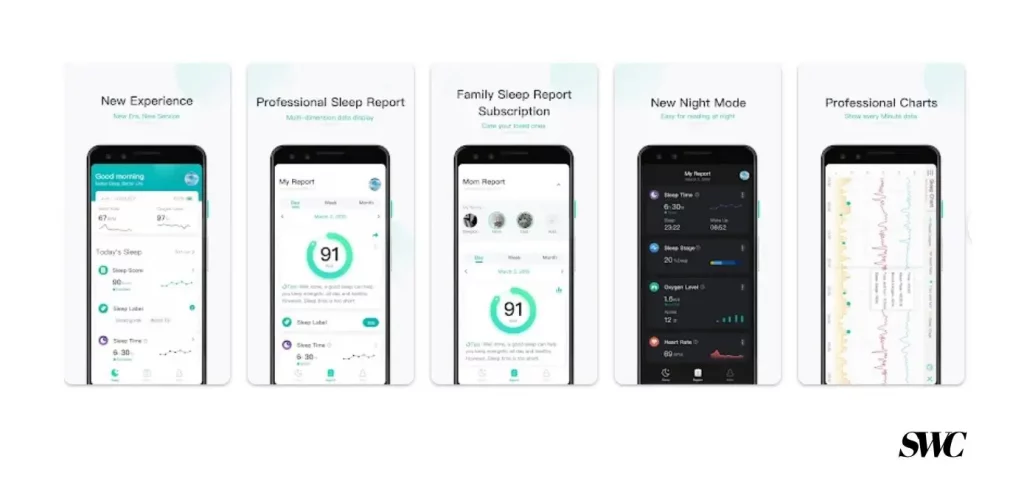 Circular Smart Ring
Circular is born out of a Kickstarter campaign like Oura and is being marketed as its affordable alternative. The smart ring is available for pre-order now and is likely to be delivered later this year.
We have learned that it will be able to track all the same metrics as the Oura ring but at a competitive price point.
As far as sleep tracking is concerned, this smart ring will divide sleep tracking into three different parameters: Quality, Quantity, and Circadian Rhythms.
For sleep quality analysis, the approach is the same as other fitness trackers: stagging, deep, and REM sleep, with a recovery score thrown in.
The quantity of sleep will be determined by the number of hours you spend asleep with separate scores for disturbance and tranquility, and also the time is taken to fall asleep.
lastly, the smart assistant on the app, dubbed Kira, will provide you with helpful insights on how to align your sleep and naps with your circadian rhythms for optimum productivity and recovery.
The app will also keep a tab on your sleep patterns over time and let you know if there are any changes that you need to be aware of.
As soon as the Circular smart ring is made available, we will share with you the real-time performance and accuracy of the Circular Ring.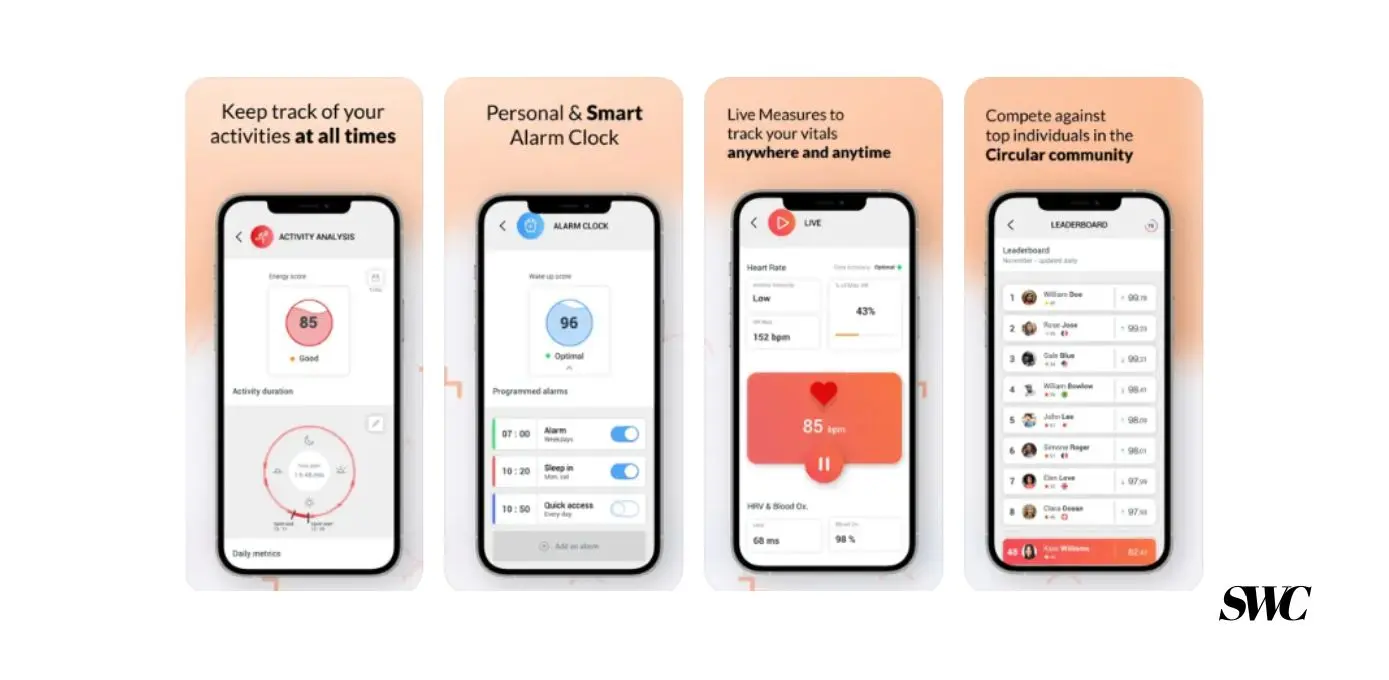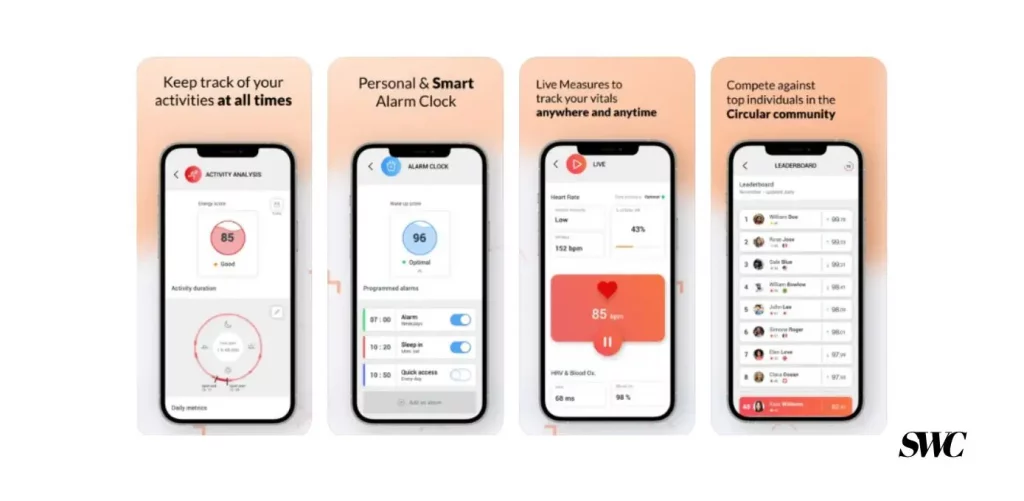 Movano Ring:
Movano Ring is the most awaited Oura Ring competitor that is expected to release in the last quarter of 2022 or early 2023. The company unveiled its plan at CEC 2022 where it gives a sneak peek of its design.
The ring will be available in multiple styles and colors and will be focused on health and fitness. Its key use cases will remain to be tracking sleep, activity, and heart rate. The same you get in the Circular and OURA.
Movano has only to prove its accuracy against the market leader. Design-wise, it is definitely to give Oura a run for its money.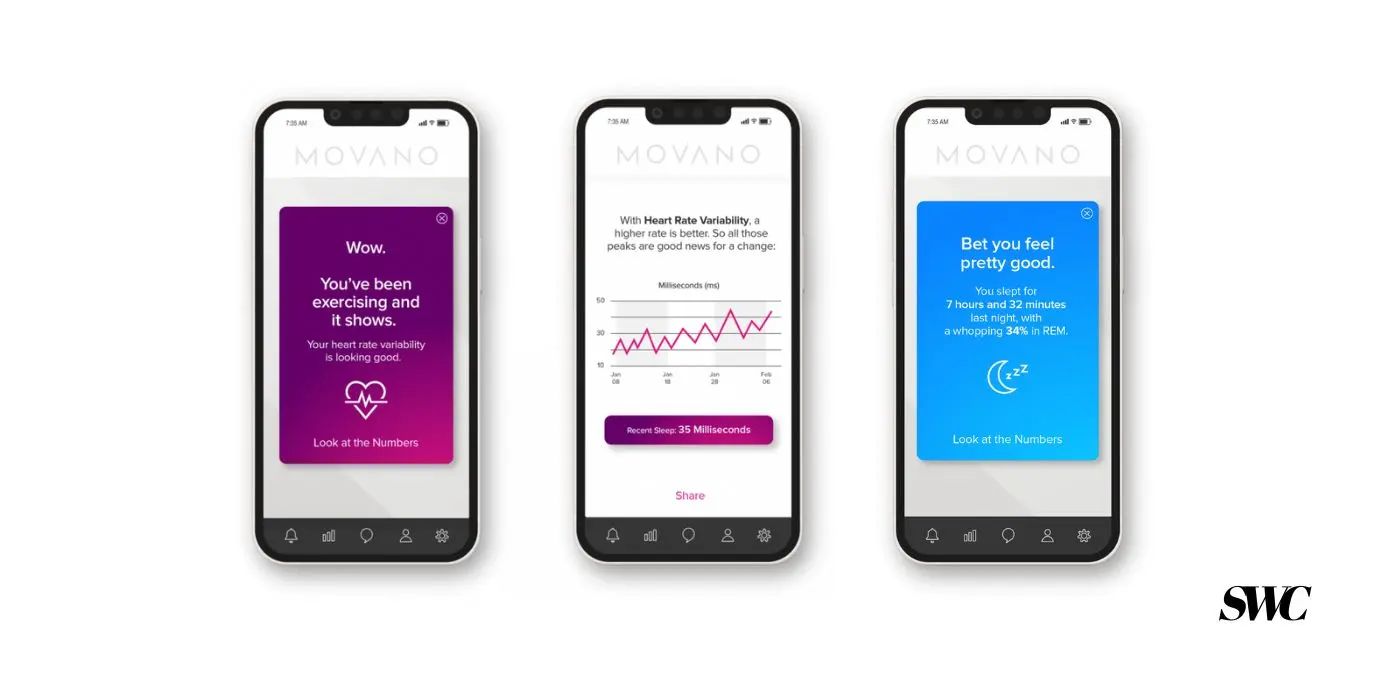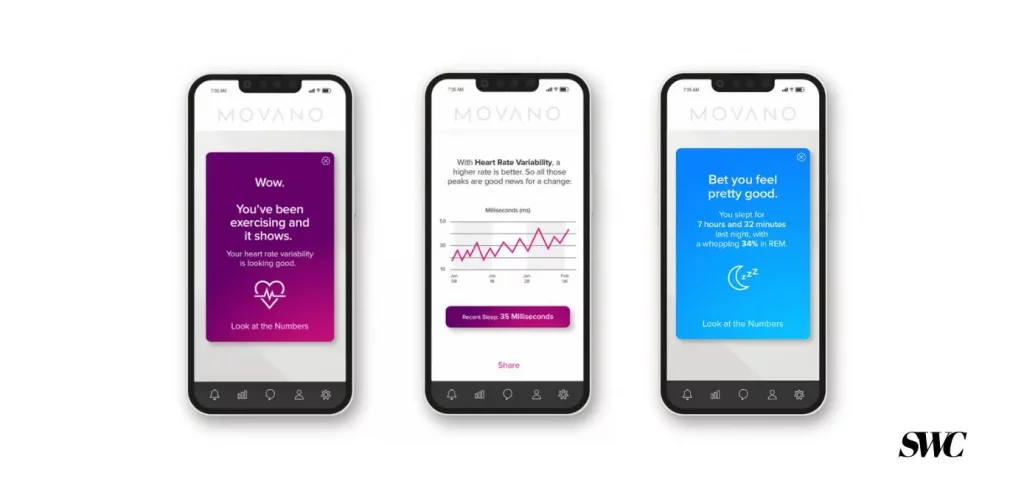 Motiv Ring:
Motiv Ring was one of the most promising competitors to the Oura ring, but it was acquired by digital identity' in 2020.
The smart ring can be brought from major e-commerce stores at a discounted price, but with caution as there is no firmware support.
The sleep data from this ring is quite basic compared to the Oura ring. It just tracks the duration of sleep and the time you fall asleep and woke up.
This only made it to our roundup because it still can deliver what it promises nevertheless how basic the sleep data is. As soon as other smart rings with better features are released, this will be promptly removed from the list.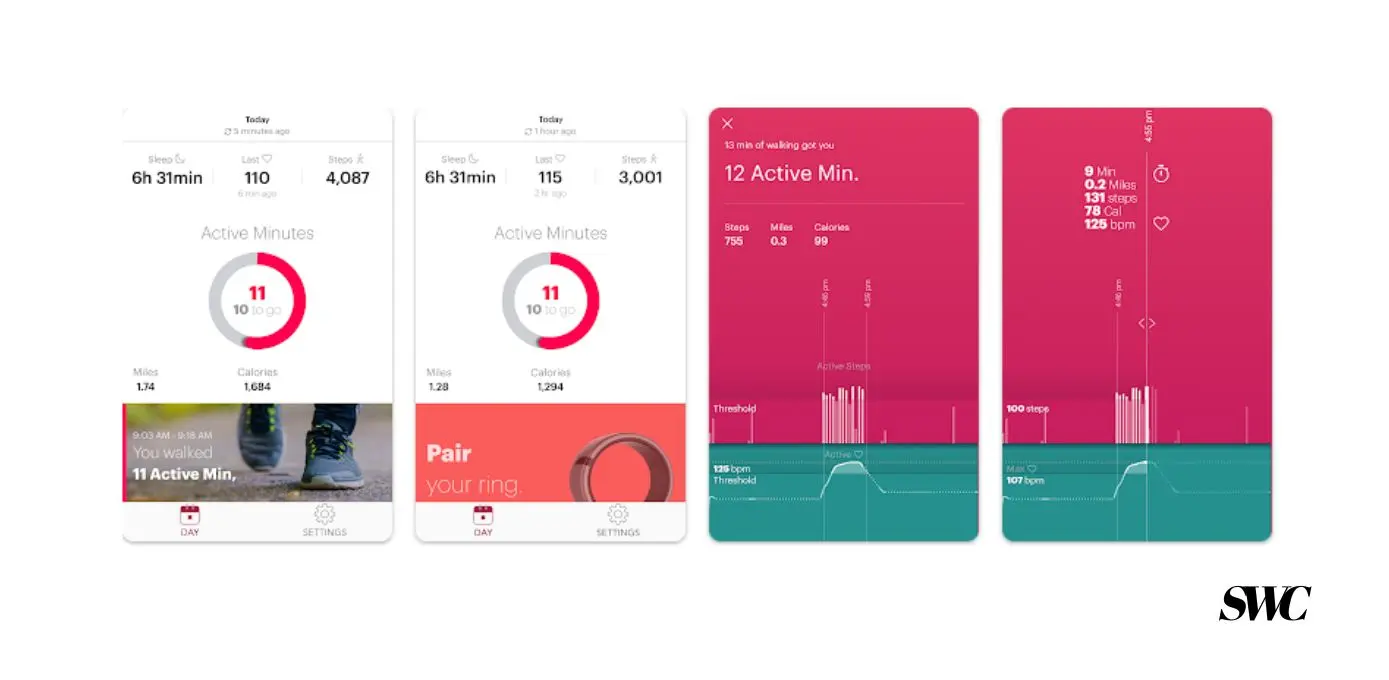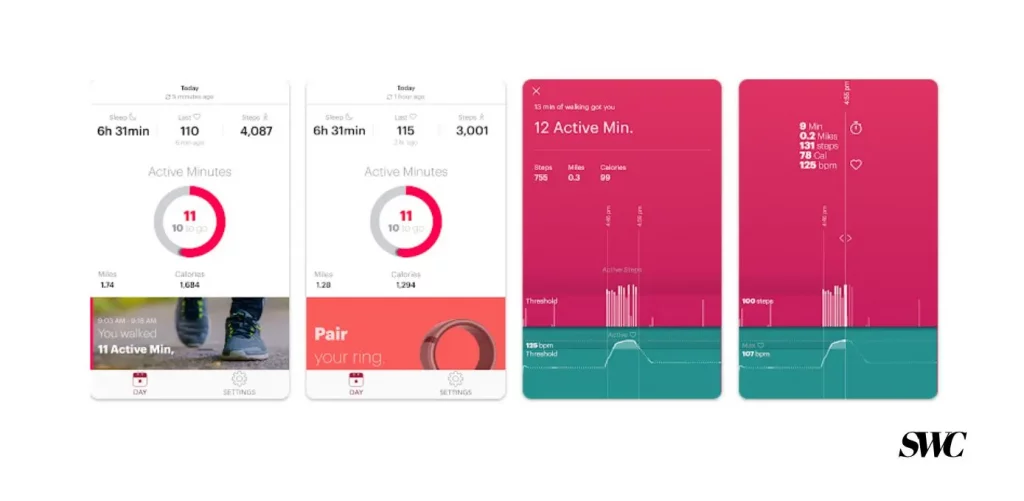 THIM Smart Ring:
Unlike other smart rings on this list, this smart ring doesn't have any health sensors. Rather it tracks the movements of your fingers to track your sleep.
Well, the data on the app covers a lot of the important sleep-related metrics that include sleep stages, sleep efficiency, and time taken to fall asleep.
What really put us off is the lack of heart rate and temperature sensors. This is a rookie mistake as these sensors are key to providing accurate sleep data.
Again, we are featuring this ring because we have very limited options in the smart rings market (even if you take out sleep monitoring from the equation).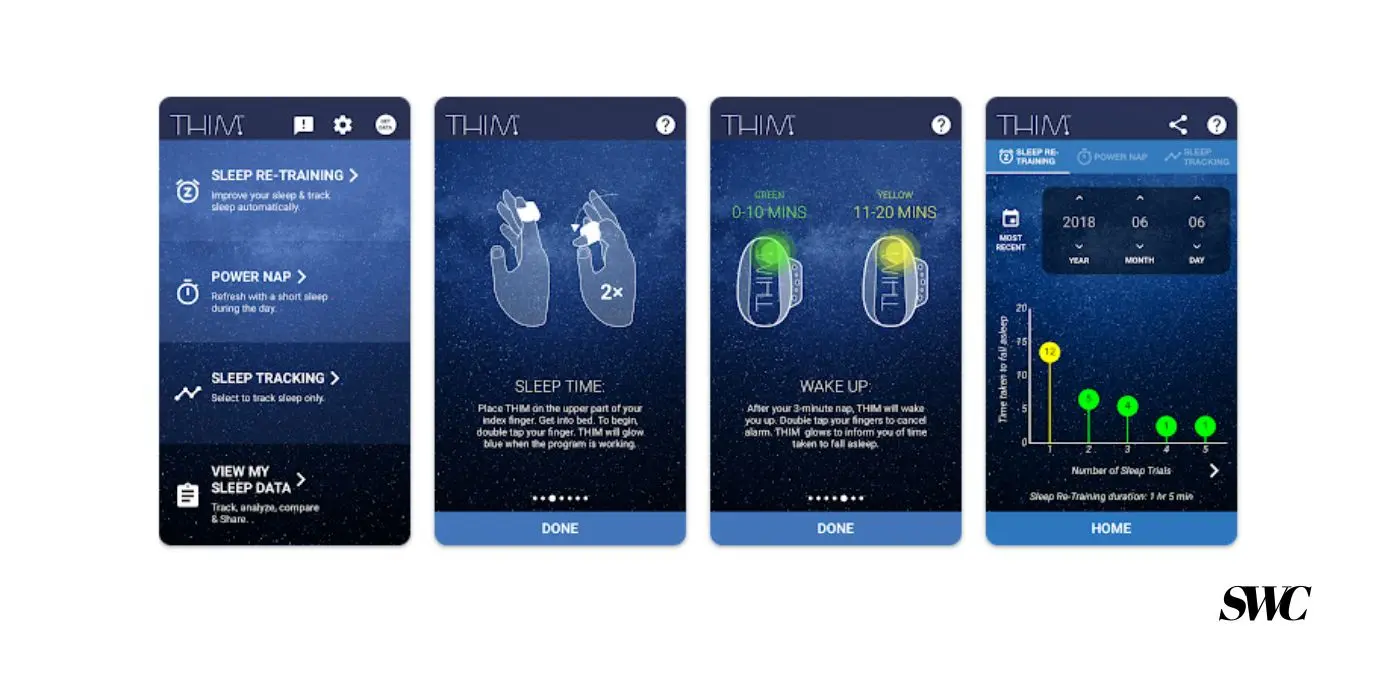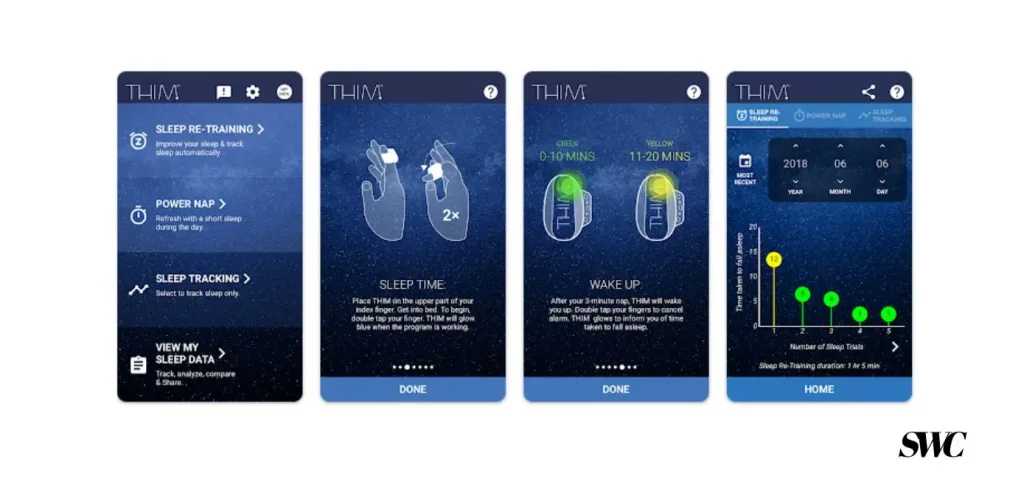 Final Verdict:
Oura Ring Gen 3 is still the best smart ring when it comes to tracking sleep. It is accurate, comfortable, and has a lot of features that are not available on any other smart ring.
However, we will still keep our eyes on Circular and Movano
as they have the potential to dethrone Oura in the future.
Frequently Asked Questions:
Smart Rings vs Fitness Tracker for sleep Tracking (OURA vs Fitbit)?
Unlike fitness trackers, which are typically worn on the wrist, smart rings are worn on the finger. This allows for a more comfortable and unobtrusive design.
However, fitness trackers typically have more (Powerful)sensors than smart rings, making them more accurate at tracking fitness data.
Smart rings typically have a shorter battery life than fitness trackers, so they may need to be charged more frequently.
Also, a decent smart ring is going to cost you no less than $250, which is significantly more expensive than most fitness trackers.
As per the specific comparison between Fitbit Vs OURA for sleep tracking, Fitbit comes at the top for its better accuracy, detailed analysis, and affordable price point.
What are the rings that can track your sleep?
As the smart rings market is currently monopolized by OURA, there are not a lot of options available as of now.
OURA Gen 3
Prevention circul+
Motiv Ring (Discontinued)
Circular Smart Ring
Movano Ring
GO2SLEEP
THIM Smart Ring
The Motiv Ring is discontinued as the parent company was acquired by Google. The Circular Smart Ring and Movano Ring are yet to enter the market (probably by the end of this year), but you can pre-order them now.
GO2Sleep ships from China, so you might have to wait a bit longer for it to arrive.
As of now, OURA is the best (and only) option available if you're looking for a smart ring that can track your sleep.