Fitbit Versa Series is a nice blend of smarts and fitness features. The smartwatch is more of a health watch with the ability to accurately track your heart rate, nightly sleep, and blood oxygen saturation level (available in Fitbit Versa 3). The latest Fitbit Sense is one of the few watches that managed to get FDA clearance for ECG tracking. Both Fitbit Sense and Versa 3 are the best Fitbits for diabetes patients.
However, the fitness watch is yet to introduce blood glucose tracking, and of all watches, we expect Fitbit to be the first. Especially now when it has all the support and more importantly the funding by tech-giant Google.
Until then, we would have to rely on devices like Dexcom 6 to get insights into our blood glucose levels right on our wrists.
Dexcom 6 has widgets/watch faces for only Apple Watch and Wear OS (Andriod Wear) powered smartwatches. The San-Diego-based pioneer doesn't offer support for Samsung Galaxy Watches, Fitbit, and Garmin.
Related Post: Pair Dexcom G6 with Samsung Galaxy Watch
Despite sharing a press release titled 'Fitbit and Dexcom to Develop Continuous Glucose Monitoring (CGM) Experience for People Living with Diabetes, both companies failed to integrate blood sugar readings on the proposed Fitbit Ionic.
Worry not, we will show you how you can connect your Fitbit Versa, Versa 2, and the latest Versa 3 to Dexcom G6.
There is a navigation table below so you can jump directly to the section where we have a step-by-step guide on how to pair Fitbit Versa with Dexcom G6.
Advantages of viewing Dexcom G6 CGM data on your Fitbit Versa?
The convenience of viewing your blood glucose metrics on the Fitbit overshadows the smartphone experience. But like the Samsung Galaxy Watch, you need your smartphone connected to the Fitbit Versa all the time.
Another advantage of having the glucose readings right on your wrist is that you will be informed by a strong vibration and notification on your wrist that the blood sugar level is either too high or too low. Thanks to Always-on mode on the Versa Series, you can take a glance at the quick stats instantly without having to reach out to your pocket. 
How to Dexcom G6 CGM data on Fitbit Versa?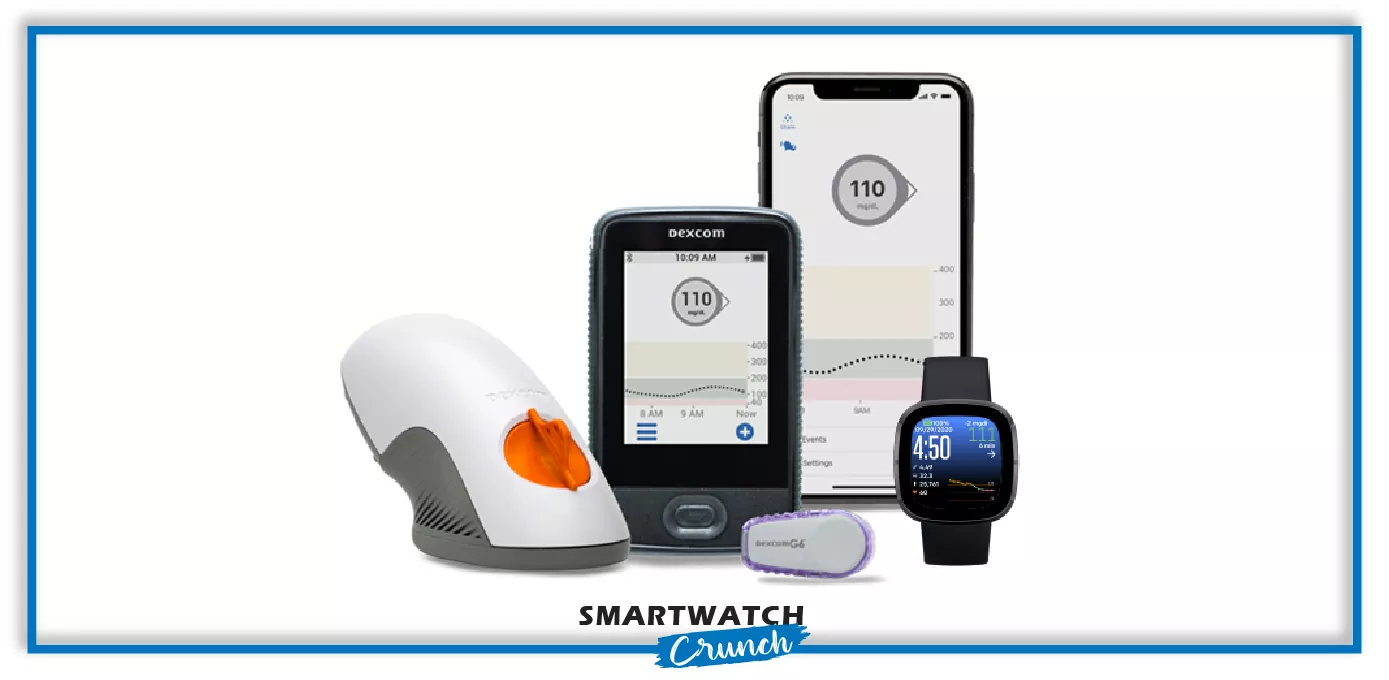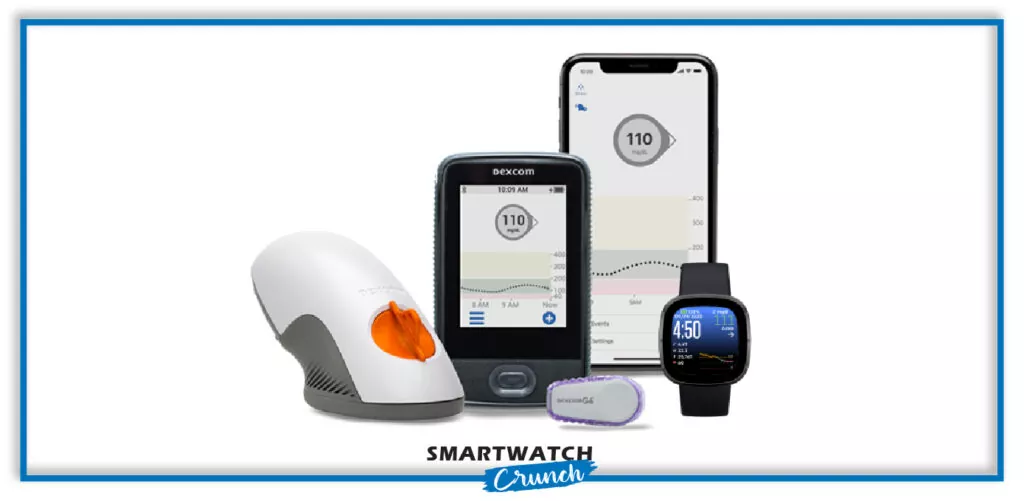 Fitbit Versa doesn't support third-party apps like Samsung or Apple Watch, rather you will have to rely on the watch faces.
Before you start the process, make sure your Fitbit is connected to a compatible smartphone. We have our Fitbit Versa 3 paired with Google Pixel 5. Next, you will have to install the Dexcom G6 app from Google Play Store or Apple Store. Once you have met these pre-requisites you can proceed further to install the watch face.
Follow these steps in order:
Open Fitbit App. Find the Connected Fitbit Versa by tapping on the top-left corner.
Click on the 'Clock Faces', and toggle to 'All Clocks'
Search For Glance and download the watch face.
Open Glance Settings and select Data Source: Dexcom G6.
You will have to enter 'user name' and 'password' for the Dexcom G6
In the Dexcom App, enable sharing and tap on 'Add follower'.
Congratulation, you can now view Dexcom G6 data on Fitbit Versa 3 (or whatever Versa model you have)
Still having issues, watch this video.
Alternatively, you can choose another CGM graph watch face. There are plenty to choose from, but Glance works best.
Final Words:
This method will work for all Fitbit Versa Series watches, the good old Fitbit Ionic, and even the latest Fitbit Sense. Of course, the watch face and any other watch face on Fitbit Store that allows you to view glucose data from Dexcom G6 are approved by either company. Rather these watch faces/clock faces are developed independently to help users who have diabetes.
Later this year we are expecting Wear OS-powered Fitbit, and we have high hopes that it offers a fix for this problem. Fitbit should really take the lead and introduce blood glucose tracking on its latest watches as Samsung and Apple are both trying to be the first.