There could be a number of reasons why your Fitbit is frozen. Firmware updates can sometimes cause this problem, and sometimes it unfreezes on its own. However, if your Fitbit remains frozen or unresponsive, fret not. We are here to help you.
In this post, we will provide a few tips on how to unfreeze your Fitbit if it becomes frozen. Be it the original Versa, Versa 2, or Versa 3, we have you covered.
A restart or hard reset is your best bet If your Fitbit is frozen and you would have to do it manually, as the app won't work in this particular scenario.
Restart vs Reset Fitbit Device:
The main difference between restarting and resetting your Fitbit device is that a restart does not erase any of your data. Resetting, however, will delete everything from your device.
So, if your Fitbit is frozen you should first go with the restart or force shutdown option. If the problem refuses to go away, only then you should go for the reset option.
How to unfreeze Fitbit Versa 3 & 2?
To unfreeze your Versa 3 or Versa 2, you will have to either Soft reset (Restart) or Factory reset the device. To Soft reset, you will have to press the left button for 10 sec until you see Fitbit Logo.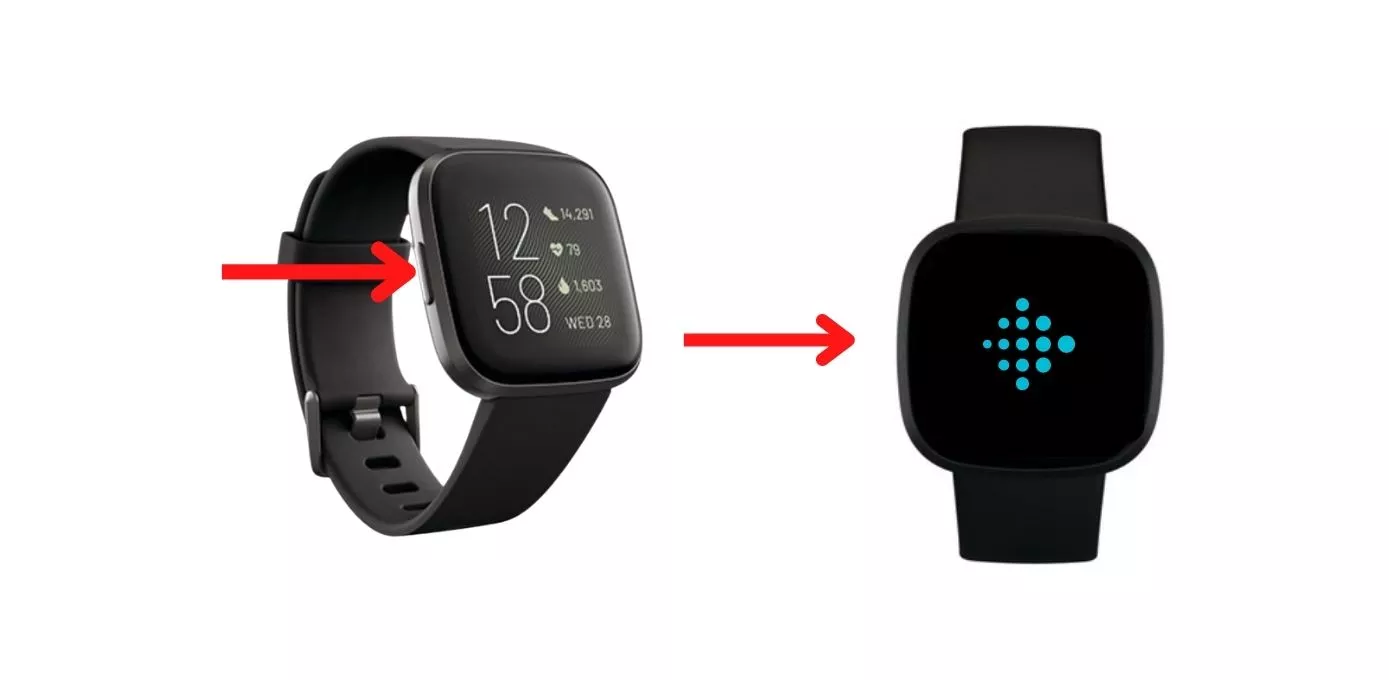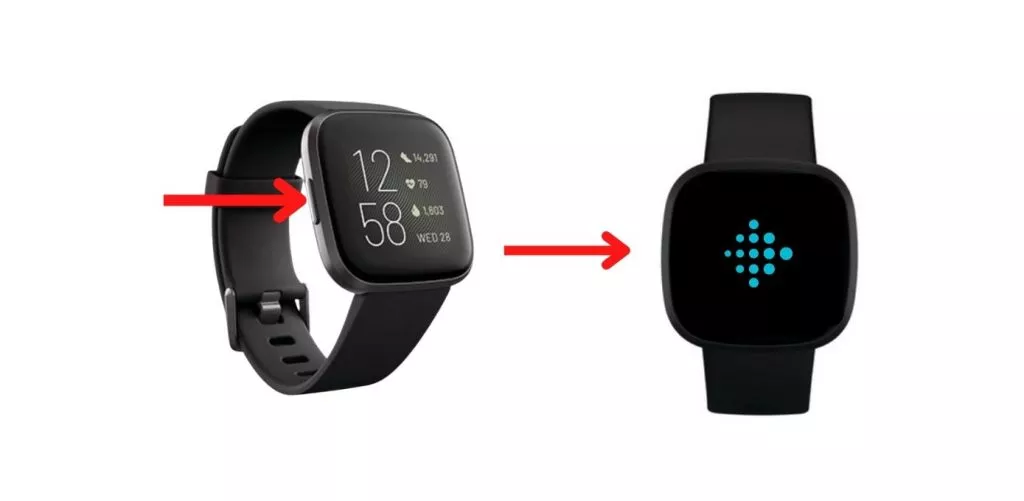 Release the button for a few seconds and press it again until you feel a strong vibration to factory reset.
Related Post: How to restart Versa 3?
Hopefully, this will resolve occasional glitches and get your Fitbit back up and running.
How to unfreeze Fitbit Versa & Versa lite?
To unfreeze the Fitbit Versa, you will have to either restart or hard reset it to factory defaults. The first step is quick and it works 90% of the time.
To restart Fitbit Versa, press all three buttons on the device simultaneously for about 15 seconds until the logo appears. The watch is now restarted, and none of your data is deleted in the process.
Reset the watch if restarting does not work. To do so, you will have to follow the above steps until you reach Fitbit Logo.
After that, you will have to release the bottom right button without releasing the other two.
Wait for a few seconds until you feel a strong vibration. This means that the reset on your Versa was successful.
Thereafter, you will have to follow the on-screen instructions to set up your device again.
Before you try to reset the device, make sure it is charged. If the battery is low, the device is not responding to any buttons being pressed. In this case, plug in the charging cable and wait for at least 30 minutes before you proceed.
Final Words:
No matter if your Fitbit Versa is stuck on the logo, home screen, or sleep mode, these tips should help you unfreeze your Fitbit device in most cases. In case, these instructions do not work for you, please contact Fitbit customer service for more help.