When it comes to rugged smartwatches, Garmin's supremacy is challenged by only a handful of competitors. There is a fierce in-house competition where series like Fenix, Epix, and Enduro compete head-to-head for the crown jewel. And then there are challengers from outside like Apple Watch Ultra, Samsung Galaxy Watch 5 Pro, and more.

In recent years, we have witnessed brands like Amazfit stepping up their game in the outdoor smartwatch space. The company has long been focused on the mission of offering affordable smartwatches that do little more than health and fitness tracking.

However, that changed with the T-Rex series.
The new offering in the series, namely the Amazfit T-Rex Ultra, is one of the most expensive watches by the company. Made for outdoor enthusiasts and extreme sports lovers, this watch is rugged to the core (MIL-STD rating certified), has dual-band GPS support, and can download maps for offline use.
Unsurprisingly, this feature set has put it in direct competition with the industry's top dog: Garmin Fenix 7 Series.

This Garmin Fenix 7 vs Amazfit T-Rex Ultra comparison is written with one goal in mind: to compare these watches in pricing, design, hardware, software, and battery performance.
Note: The 47mm standard Fenix 7 is closer to Amazfit T-Rex Ultra in dimensions, so for the sake of convenience, we would be taking it as a representative from the Fenix series.
Disclaimer: If you buy through affiliate links on this article, we may earn a commission without any additional cost to you.
Pricing:
The Garmin Fenix 7 range starts at $699 for the basic version and goes up to $999 for the Fenix 7X Sapphire Solar edition. There are three additions (Standard, Solar, and Sapphire Solar), and each edition is priced $100 higher than the previous one in the given order.
On the other hand, the Amazfit T-Rex Ultra is priced at $400. There is no solar version of the T-Rex watch as of writing this comparison.
Winner: Amazfit T-Rex Ultra
Here are the latest Deals for Garmin Fenix 7 & Amazfit T-Rex Ultra:
Design and Display:
The Garmin Fenix 7 comes in three different case sizes (42mm, 47mm, 51mm) and has a touchscreen MIP display. The casing material and screen protection change with the model you choose.
The standard model comes with stainless steel casing and gorilla glass protection; whereas the most premium model has a titanium bezel (and rear cover) with sapphire glass protection for the screen.
On the other hand, the Amazfit T-Rex Ultra comes in only one size, which is large and bold, and thus suitable only for big wrists. The bezel and the back cover are made of stainless steel which contributes to the heft of the watch. In fact, Amazfit T-Rex Ultra is significantly heavier (89g vs 56g) than the Fenix 7 (47mm), even though both of them are almost identical in size.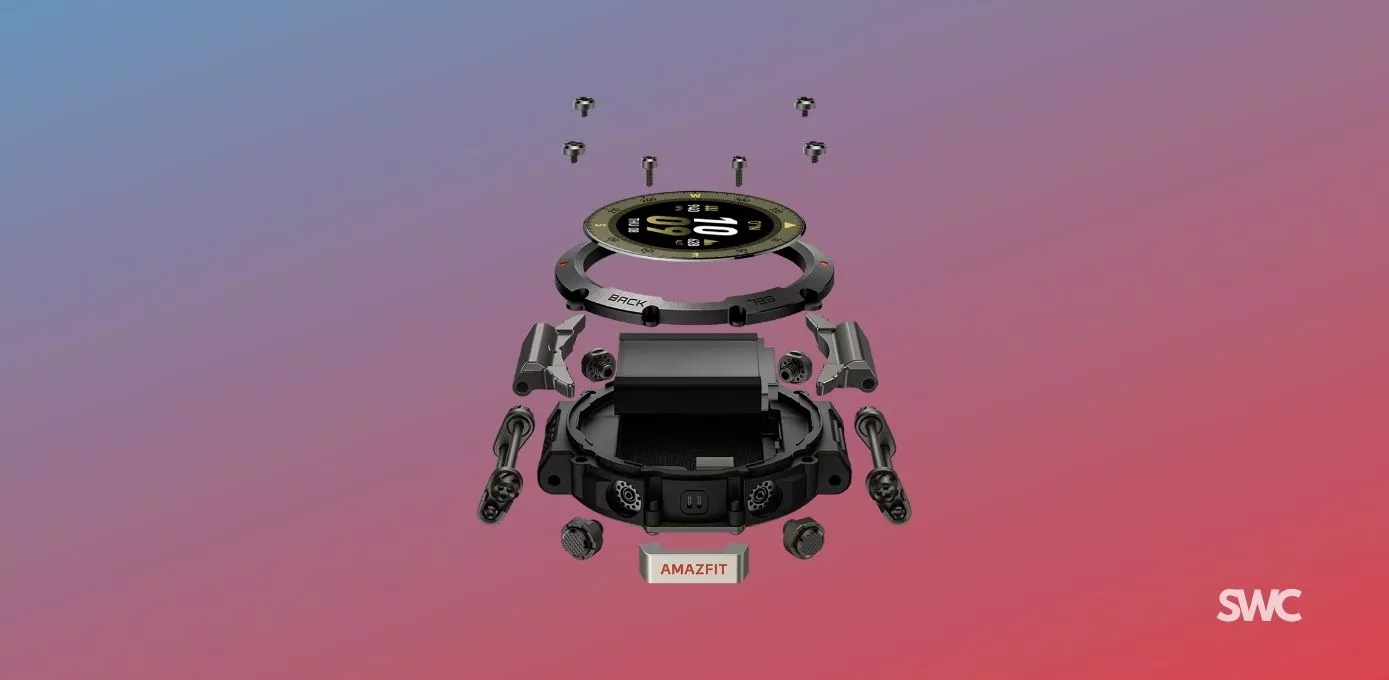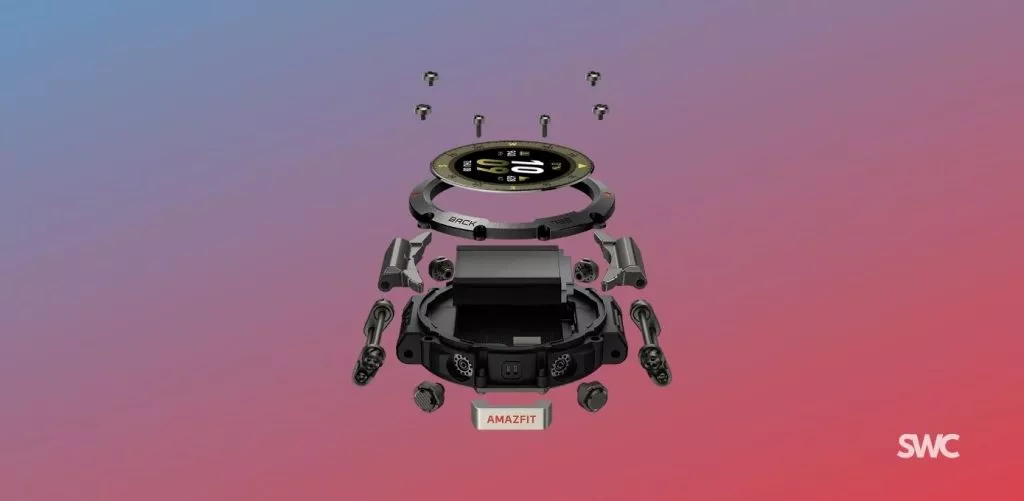 Both watches have touchscreen displays, but they also accommodate a second mode of navigation: physical buttons. For sports tracking, physical buttons do most of the job as the touchscreen becomes fiddly when your hands are sweaty or when it is raining.
The key difference in this department is the display technology on both watches: AMOLED vs MIP display. Amazfit T-Rex Ultra has a 1.39-inch AMOLED display, which is far superior to MIP in terms of displaying deep blacks, high contrast ratios, and vibrant colors. In short, on T-REX ultra the user interface will look more vivid and lifelike.
However, we would certainly downplay this advantage here as being a sports watch, the form comes second to the functionality.
As far as the protection against water ingress goes, both watches are equally capable: they have rated 10 ATM which makes them suitable for diving. Another similarity is military-grade certification against thermal, shock, and humidity, another testament to their durability.
Winner: Tied
Hardware:
Below is a complete list of all the sensors that can be found on both watches.
| | | |
| --- | --- | --- |
| | Amazfit T Rex Ultra | Garmin Fenix 7 |
| Positioning Sensors | Dual-band & 6 satellite systems | GPS, GLONASS, GALILEO (only the sapphire edition of the watch has multi-band or dual frequency support) |
| Health Sensors | BioTracker™ PPG biometric sensor (support blood oxygen) | Garmin Elevate™ Wrist Heart Rate Monitor + Pulse Ox Blood Oxygen Saturation Monitor |
| Movement Sensors | Barometric Altimeter | Barometric Altimeter |
| | Geomagnetic Sensor | Compass |
| | Gyroscope | Gyroscope |
| | Acceleration sensor | Accelerometer |
| Temperature | None | Thermometer |
| Connectivity | WLAN 2.4GHz, Bluetooth 5.0 BLE | Wi-Fi, Bluetooth, Ant+ |
| Screen Sensors | Ambient light sensor | None |
BioTracker™ PPG biometric sensor on the Amazfit T-Rex Ultra is an old sensor, and therefore the heart rate data from the device varies significantly in comparison to Fenix 7. The Garmin Watch has an upper hand in accuracy.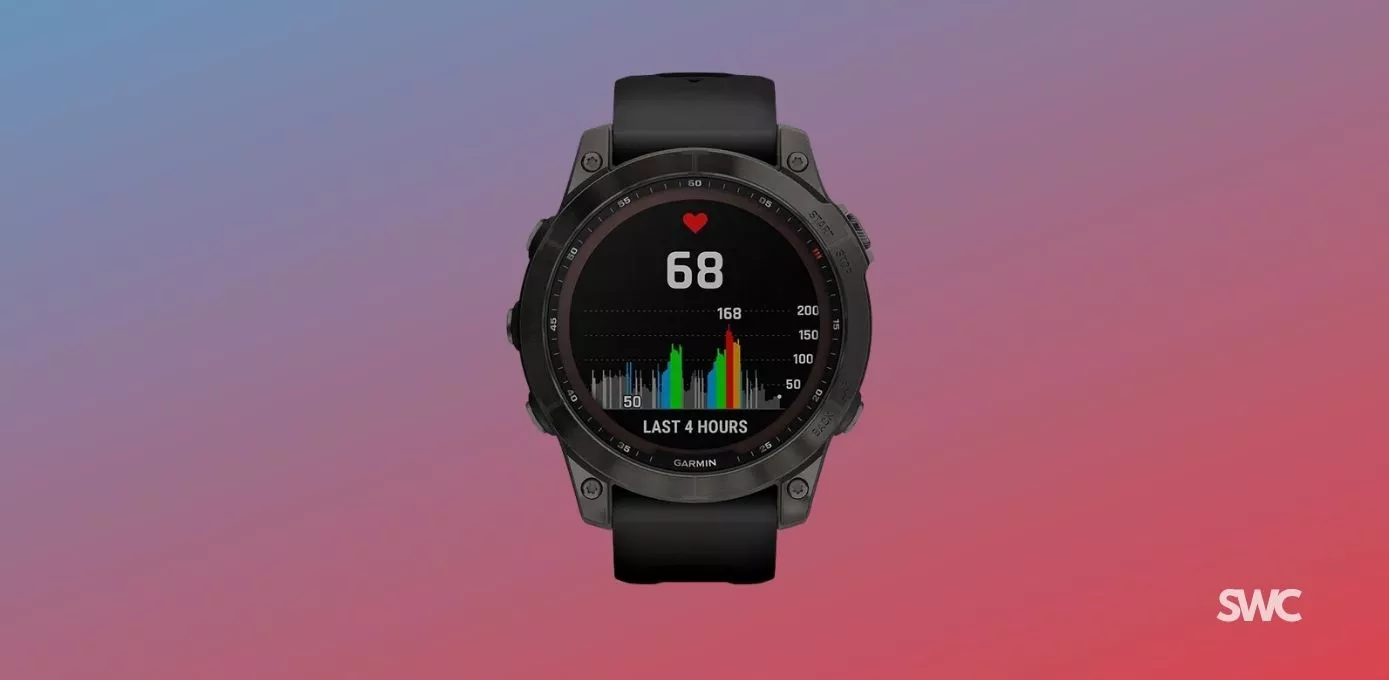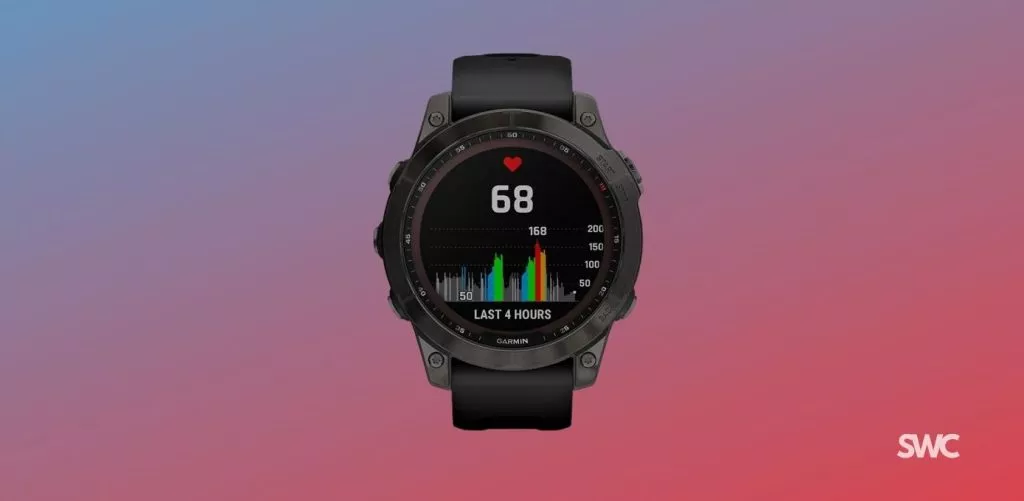 As far as positioning is concerned, both watches do an excellent job in locking the signals, and though it is a strong suit of the Garmin Fenix Series, T-Rex Ultra doesn't disappoint either.

In the connectivity department, the extra ANT+ sensor on the Garmin watch makes it compatible with a wide range of external sensors (mostly from its own company).
Winner: Garmin Fenix 7
Software:
Operating System & Mobile app:
Both watches run proprietary operating systems: Garmin OS and Zepp OS 2.0. To make this simple for you:
Third-party app support (GarminOS >> Zepp OS)
Customization (GarminOS >> Zepp OS)
User-Friendly Interface (Zepp OS 2.0)
Compatibility (both support IOS + Android)
Smartphone notification alerts (Both OS support this feature)
Apart from the operating systems on these watches, there are proprietary smartphone apps (namely Garmin Connect and Zepp) without which the overall experience is incomplete. Here again, Garmin Connect offers tons of data, in a digestible format that is hardly matched by the Zepp OS.
Fitness Tracking:
The basic health tracking features are more or less the same like heart rate, sleep, stress, and more. However, the Fenix 7 takes the lead when it comes to the accuracy of data which depends as much on its advanced algorithms (powered by first beat analytics) as its hardware.
Apart from that, Garmin does an excellent job in feeding the raw data (like heart rate, sleep, and blood oxygen ratio) to more comprehensive performance metrics (like body battery, real-time stamina, and training load), and so to help users to make more informed decisions about their training regimen.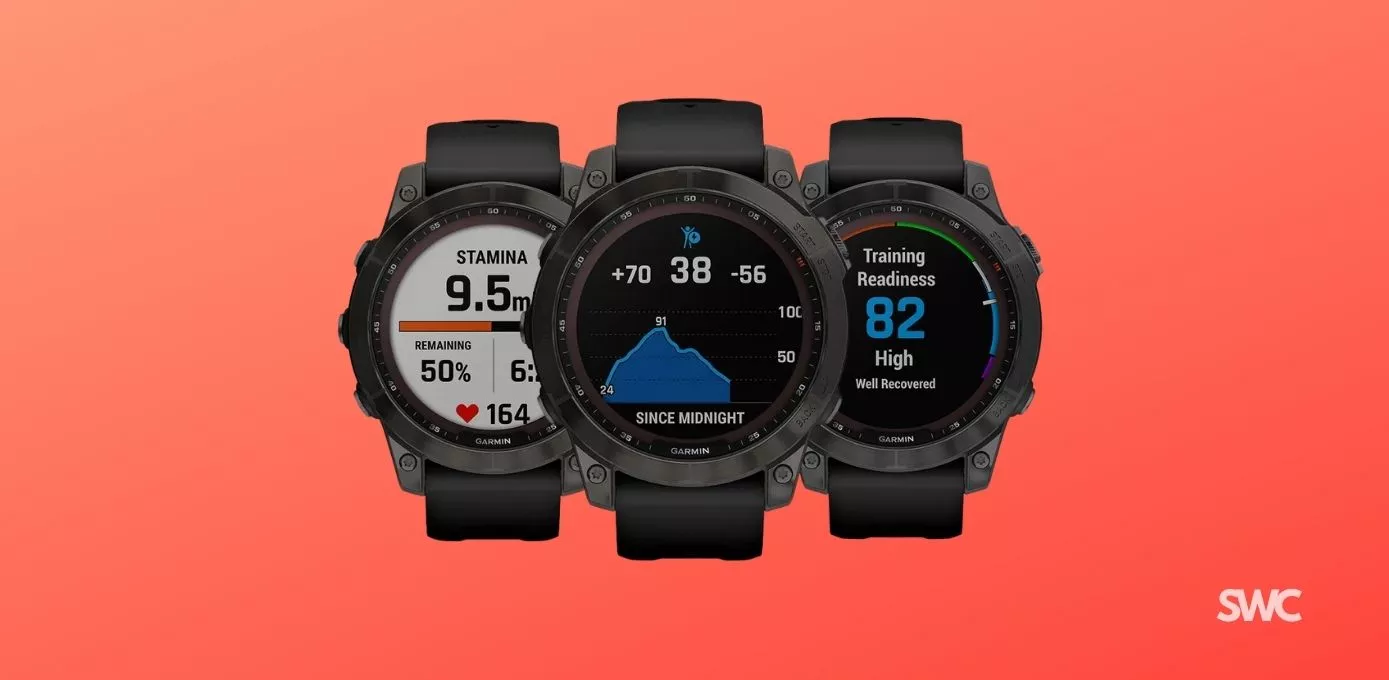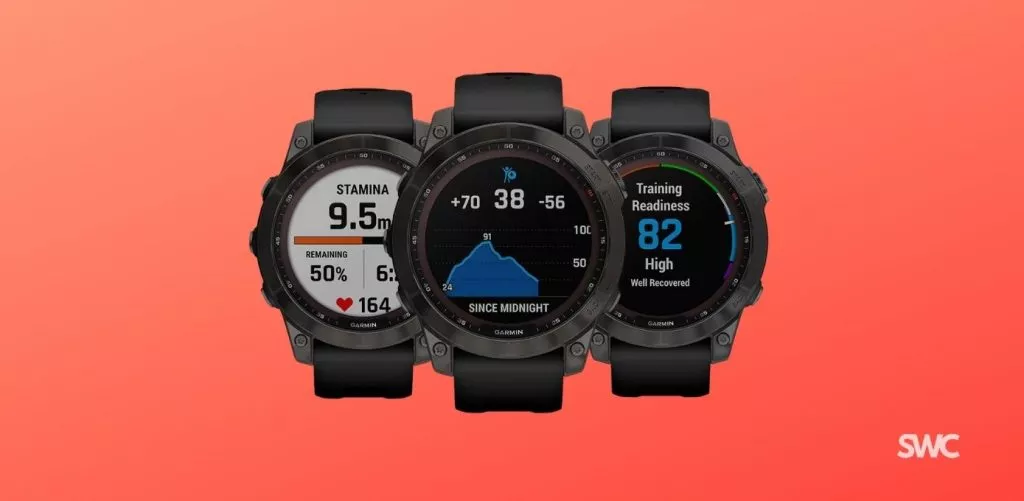 Like its predecessor, Amazfit T-Rex Ultra has support for over 150 sports modes. Fenix 7 doesn't boast as many modes but covers more than the basics. It is the same old quality vs quantity debate. The advanced metrics offered on the Garmin watch make it a formidable companion for elite athletes. For instance, take running as an activity on both watches.

Fenix 7 will tell you the basics like pace, distance, and cadence in addition to advanced metrics like vertical oscillation, ground contact time, and running power. Amazfit T-Rex Ultra just sticks with the basics here.

Another downside of Amazfit T-Rex Ultra is its limited support for third-party sensors. Bluetooth HRMs are supported, but not food pods and other accessories. Whereas Garmin Fenix 7 supports a wide range of both Bluetooth and ANT+ accessories.
Smartwatch Experience: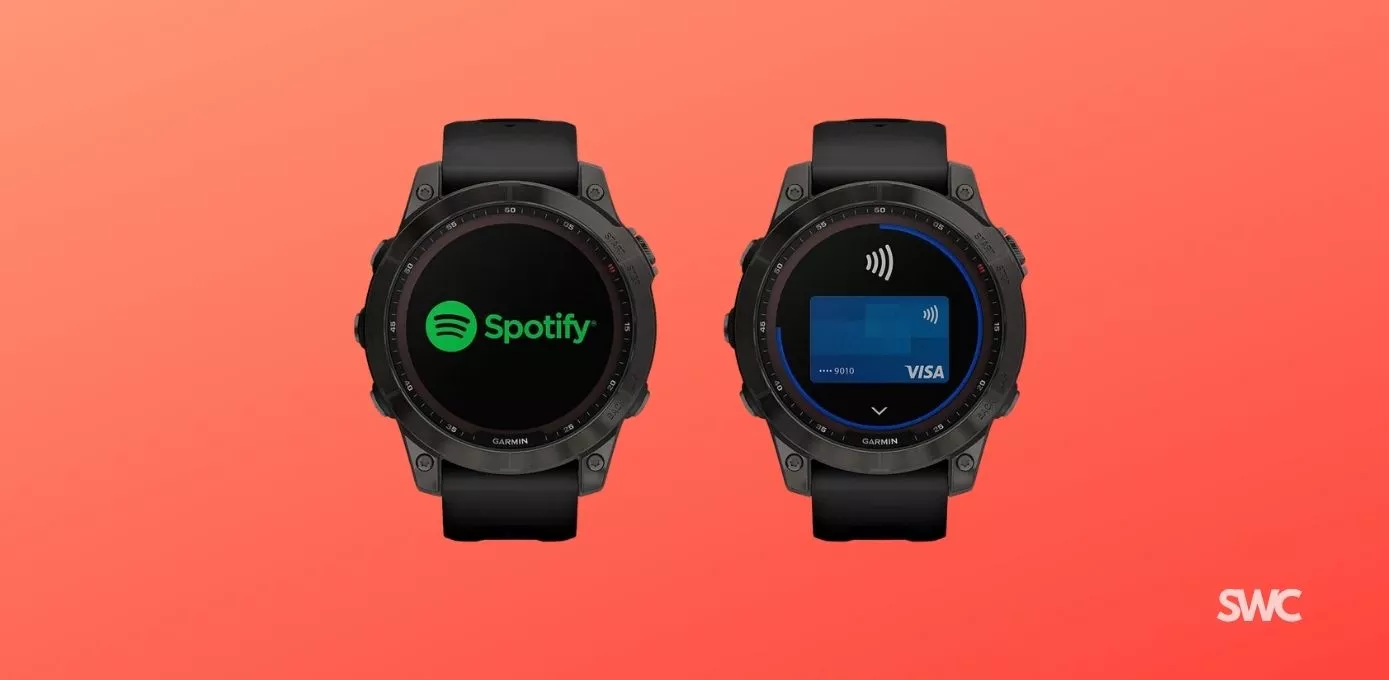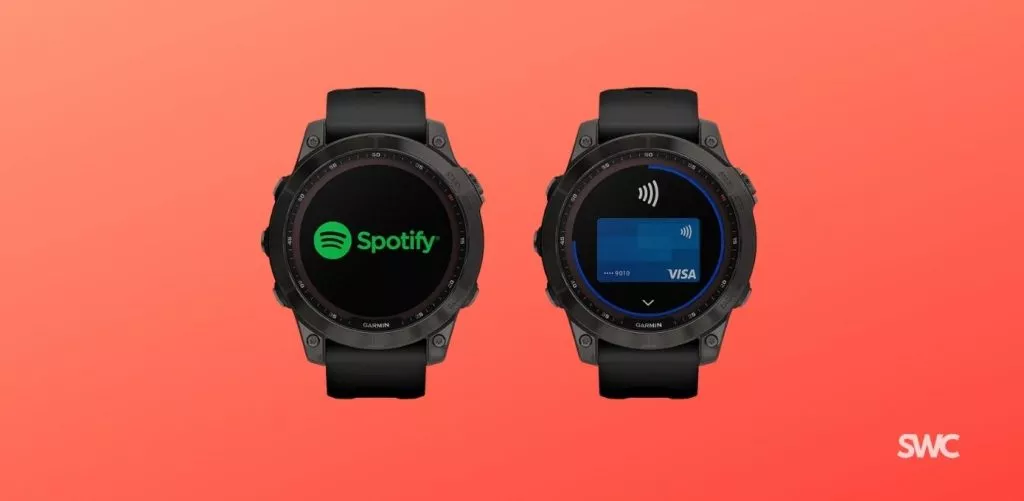 Only the Garmin Fenix 7 can make contactless payments (via Garmin Pay). Both watches mimic smartphone notifications but you can't respond to them.
Moreover, the storage capacity of both watches differs greatly. Fenix 7 can store more than 1000 songs (32 GB storage). You can upload both mp3 songs from your computer but also download playlists from Spotify, Amazon Music, and Deezer.

Related Post: 5 Best Garmin Watches With Music 2023
On the contrary, the T-Rex Ultra can store 200-300 songs (2.3 GB storage) and the space is quickly taken up if you upload GPX maps on the watch.
Winner: Garmin Fenix 7
Battery Performance:
The Amazfit T-Rex Ultra comes with a massive 500mAh battery that charges via a proprietary magnetic cradle. Battery endurance is rated at 20 days with typical usage and 9 days of heavy usage. The watch also has special modes, including Endurance GPS mode, Accuracy GPS mode, and Powersaving GPS mode. The following table will give you the official estimate of battery performance by the company.
| | | | | | | |
| --- | --- | --- | --- | --- | --- | --- |
| | Typical Usage | Heavy Usage | Battery Saver Mode | Endurance GPS Mode | Accuracy GPS Mode | Power Saving GPS Mode |
| Amazfit T-Rex Ultra | 20 Days | 9 Days | 25 Days | 80 Hours | 28 Hours | 58 Hours |
The Garmin Fenix 7 (47 mm) greatly surpasses these figures as one advantage of its low-resolution display is minimal battery consumption, and the other, is better visibility in direct sunlight.
| | |
| --- | --- |
| Modes | Battery Life |
| Smartwatch | Up to 18 days |
| Battery Saver Watch Mode | Up to 57 days |
| GPS Only | Up to 57 hours |
| All Satellite Systems | Up to 40 hours |
| All Satellite Systems + Music | Up to 10 hours |
| Max Battery GPS | Up to 136 hours |
| Expedition GPS | Up to 40 days |
Remember, these figures are just for the standard model of Garmin Fenix 7. However, if you're willing to spend a bit more and go for the Solar model, which can charge the watch using solar energy, you'll notice an even greater difference in battery life.

Winner: Garmin Fenix 7 (47mm)
Final Verdict:
Amazfit T-Rex Ulra has cracked the code for the looks, ruggedness, and battery performance, but to take on the likes of Garmin Fenix 7 it would have to close the gap in tracking sports, health, and performance metrics. Equally significant work needs to be done on its operating system.

By far pricing and design are its two major advantages against the Garmin Fenix 7 that can't be denied. In almost all other departments, Fenix 7 reigns supreme.

We would highly recommend serious athletes to go for the Fenix 7 series and if it is out of budget, Fenix 6 or something from the Forerunner series (FR 965 & 265). 
Here are the latest Deals for Garmin Fenix 7 & Amazfit T-Rex Ultra:


Related Posts: