People who are looking for a fitness tracker have three main brands included in their final list: Whoop, Fitbit, and Garmin.
Whoop's membership model contrasts sharply with the other two brands because it's a subscription-based service. For most people paying $30 monthly is too expensive, and the features offered are often too high-level for beginners.
Garmin offers many options so that you can pick and choose which features you want without overpaying for stuff you don't need. For instance, Garmin Forerunner 55, Vivosmart, and Vivofit series. The recently released Garmin Vivoactive 5 can be an affordable alternative to Whoop 4.0.
Here we will compare Garmin Vivosmart 5 and Whoop 4.0 and discuss their strength and weaknesses.
Without further ado, let's get started.
Disclaimer: If you buy through affiliate links on this article, we may earn a commission without any additional cost to you.
Whoop 4.0 vs Garmin Vivosmart 5: Pricing
Whoop works on a subscription model. Here are the details :
The Whoop Strap 4.0 costs $30/per month
Or, a 12-month subscription at $24/£24
Garmin Vivosmart 5 costs $149.99 upfront and that includes free access to the Garmin Connect app. Unlike Fitbit, Garmin either doesn't include premium features in their devices locking them in the premium subscription. With Garmin, you don't have to pay extra charges involved though the prices of its wearable are on the higher side.
Vivosmart is clearly a better option if you're looking for a budget option.
Winner: Garmin Vivosmart 5
Whoop 4.0 vs Garmin Vivosmart 5: Design and Display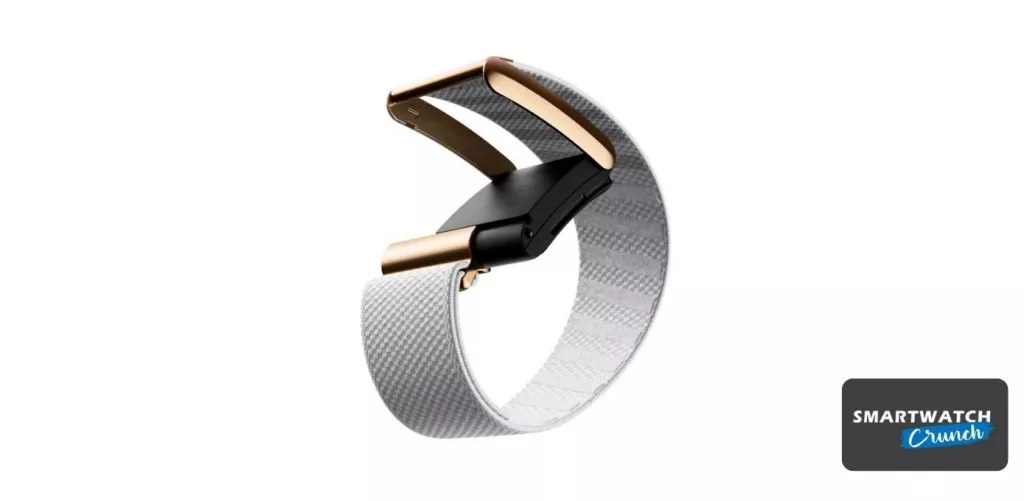 Whoop doesn't offer much in terms of design. There is no display and all the information is available in the app. The strap is designed to be as invisible as possible so that it doesn't get in the way while you're working out.
On the other hand, Garmin Vivosmart 5 follows the design language of the company's other fitness trackers, and the industry standard for fitness trackers. It is available in two sizes, and a lush oled touchscreen display to view all the important stats right on your wrist.
On both devices, you can change the bands and in terms of color choices, Whoop 4.0 does have a lead. That said, both devices are comfortable to wear all day long.
However, Whoop 4.0 has one certain advantage in terms of positioning. Apart from the wrist, you can wear the Whoop around your ankle, leg, and torse.
In addition to this, Whoop 4.0 can be worn in the shower and to some degree in the rain, and to some degree in the pool. The Vivosmart 5 is water resistant up to 50 meters, so you can take it for swimming in both open water and pool.
Winner: Garmin Vivosmart 5
Whoop 4.0 vs Garmin Vivosmart 5: Features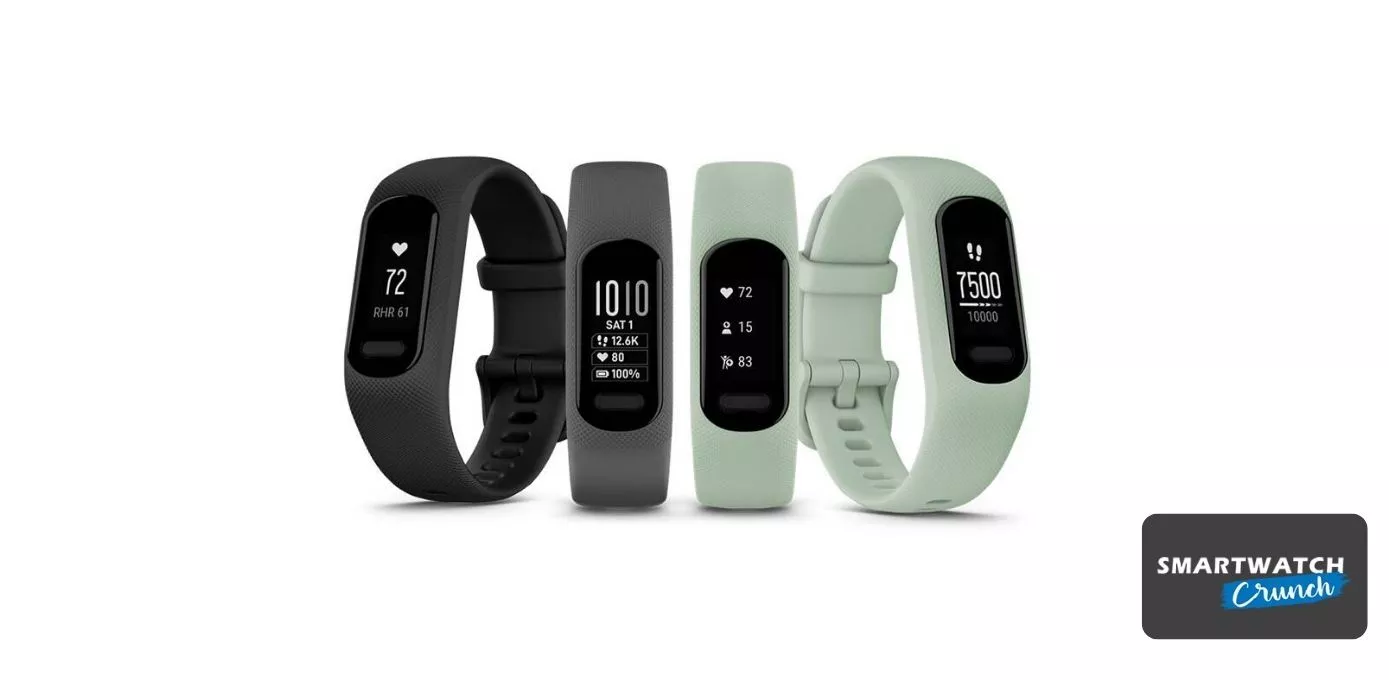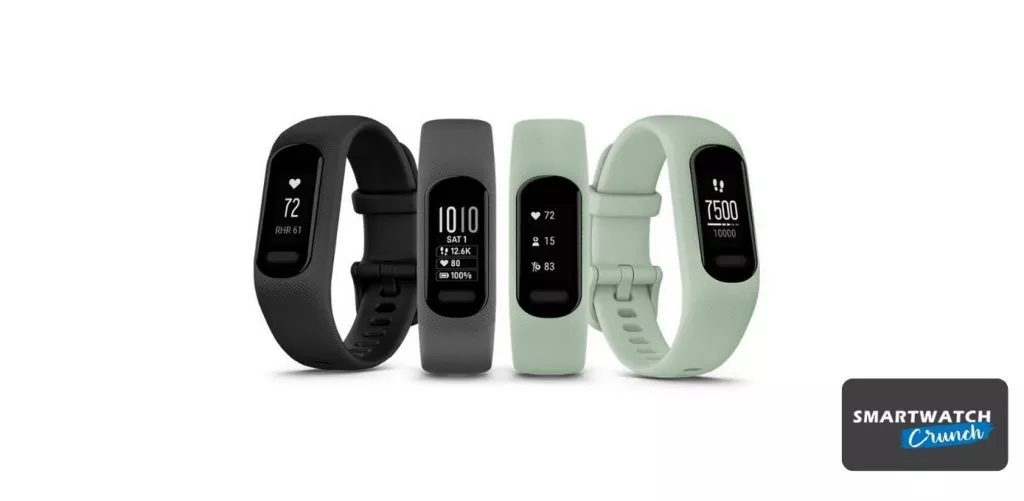 Though Garmin Vivosmart 5 doesn't offer much in terms of smartwatch features, Whoop doesn't stand a contest as it doesn't have a screen. In its tweeny-tiny display, Vivosmart offers notification alerts, activity profiles, music control, and some crucial health metrics. The data seamlessly sync to the Garmin Connect app. Unsurprisingly you can set alarms on both devices.
Garmin Tracker can track your sleep, heart rate, stress, steps, calories burned, and more. The Whoop 4.0 is at par with Garmin in the health tracking department where it covers almost the same metrics and measures skin temperature as an extra.
In terms of accuracy, we find the Whoop Strap 4.0 to be slightly more accurate in heart rate monitoring and sleep tracking than the Vivosmart 5.
Both devices depend on 'Connected GPS' which means the phone needs to be with you at all times to track your location.
In terms of performance metrics, Whoop has two primary features to boast about: Strain metric and HRV recovery. Strain is a feature that essentially quantifies the intensity of your workout and how much it stresses your body. The HRV recovery feature, on the other hand, is a very well-rounded metric that looks at your heart rate variability and provides you with valuable feedback about how much your body has recovered from a workout.
The Vivosmart 5, on the other hand, has similar metrics in 'Body Battery' and 'Fitness Age'. Body Battery is a metric that uses your heart rate, sleep, and activity data to give you an estimate of how much 'energy' you have throughout the day. Fitness Age, on the other hand, is a metric that estimates your biological age based on your VO2 Max.
For pro athletes, Whoop 4.0 metrics provide more valuable insights into their training, and can actually help them fine-tune their workout regimen to avoid overtraining. The average person, however, might not find these features all that useful.
Winner: Garmin Vivosmart 5
Whoop 4.0 vs Garmin Vivosmart 5: Battery Performance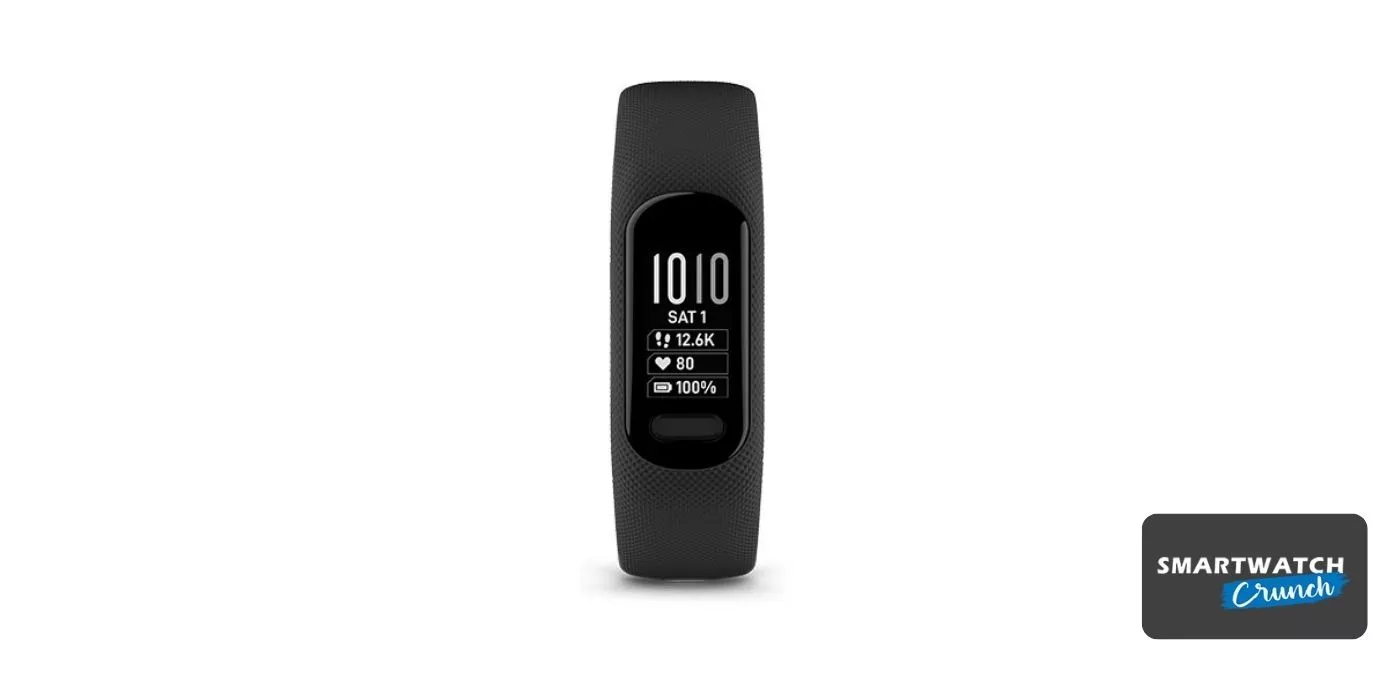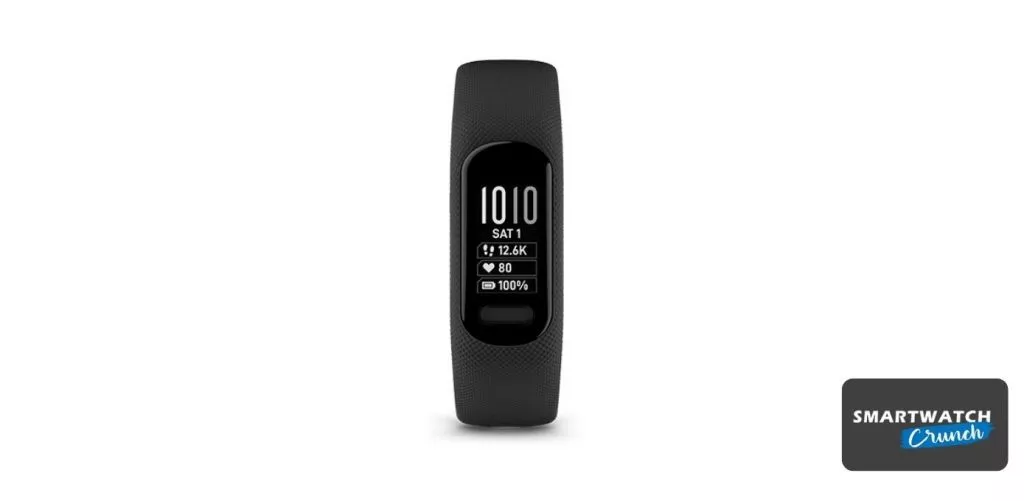 Garmin Vivosmart 5 is the clear winner when it comes to battery performance. It can last up to 7-10 days on a single charge, whereas the Whoop 4.0 only lasts up to 5 days.
Whoop, however, equipped its device with a unique charging setup. You can charge Whoop 4.0 on the move if you clip the battery pack on top of it. And, you can charge the battery back separately, so there is no need to remove the device off your wrist.
Winner: Tied
Whoop 4.0 vs Garmin Vivosmart 5: Comparison Table
| | | |
| --- | --- | --- |
| Product Name | Whoop 4.0 | Garmin Vivosmart 5 |
| Predecessor | Whoop 3.0 | Garmin Vivosmart 4 |
| Release Date | September 2021 | April 2022 |
| Parent Company | Whoop | Garmin |
| Compatibility | iPhone, Android | iPhone, Android |
| Suitable For | Elite Athletes | Everyday fitness and health tracking |
| Sensors | Skin Temperature sensors, HR sensors, SpO2 | Garmin Elevate Wrist Heart Rate Monitor, Accelerometer, Ambient Light sensor, SpO2 |
| Dimensions, Weight | 1.5 x 1 x 0.5 inches, 14 grams. | 19.5 x 10.7 x 217 mm, 26.5 g |
| Build materials | Silicone | Silicone |
| Colors | Arctic Gold, Ivy Rhodium, Onyx Rose Gold, lava pink, heather, Fluro yellow | Cool Mint, Black, Gray |
| Waterproofing | 10m | 50m |
| Connectivity | Bluetooth | Bluetooth, Smart, and ANT+ |
| Companion App | Yes | Garmin Connect |
| Notification Alert | No | Yes |
| Voice Assistant | No | No |
| Built-in GPS | No | No |
| Heart Rate Tracking | Yes | Yes |
| Sleep | Yes | Yes |
| Blood Oxygen | Yes | Yes |
| Calories | Yes | Yes |
| Battery Performance | 4 to 5 days | 7 days |
| Charger Type | USB charging cable | USB charging cable |
| Fast Charging | No | No |
Whoop 4.0 vs Garmin Vivosmart 5: Verdict
Whoop 4.0 is suitable for a very limited audience, such as pro athletes who need detailed performance metrics to fine-tune their workout regimen. The average person, however, would be better off with the Garmin Vivosmart 5. It's more affordable, has better battery life, and offers more features.