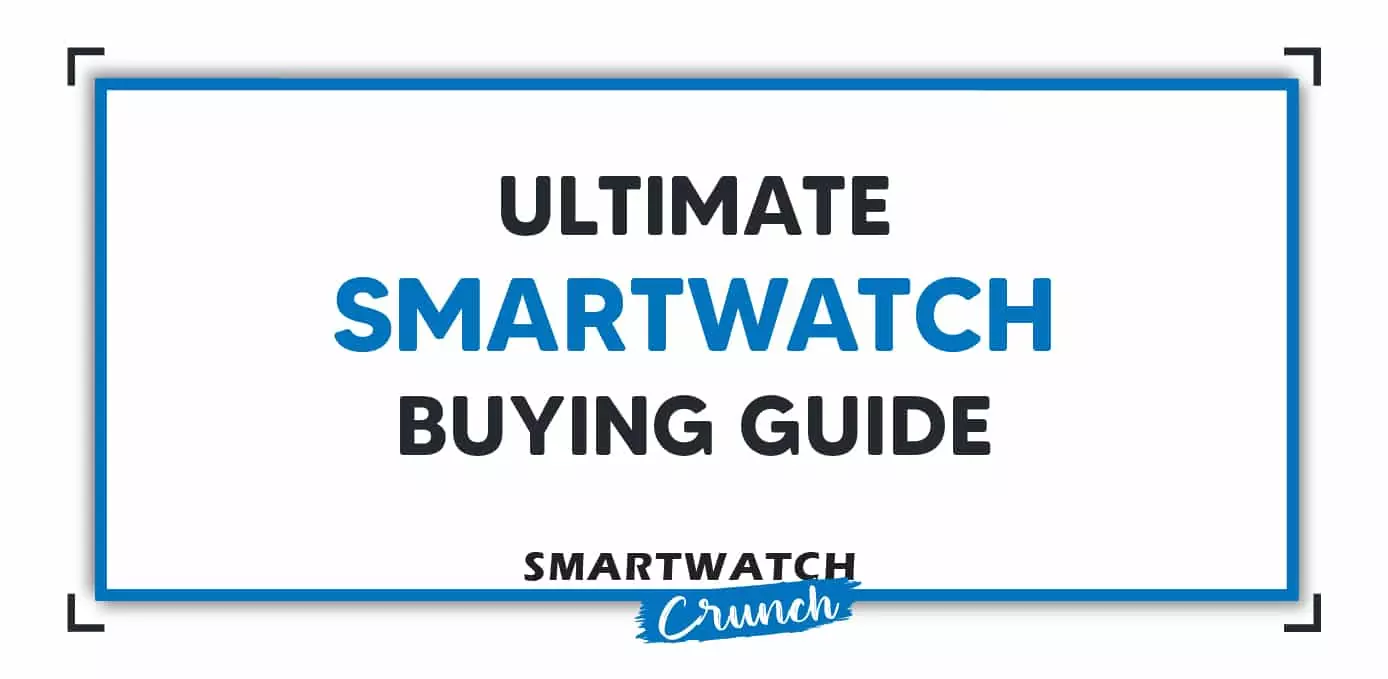 The Smartwatch market has exploded in recent years. The first decade of the 21st century is marked by people shifting toward new, powerful gadgets to make their life easier.
As I am writing this article, several pioneers would have been biding time to unleash their new brainchild. In the US alone, more than 20.1 million smartwatches were sold in 2019.
Like most of the other tech gadgets, Apple is leading the way with its exclusive Watch Series in the US market. It leads by a margin. What left is occupied mostly by the likes of fitness-focused Fitbit, Garmin, and Fashion-focused Fossil, Armani, and Tag Heuer smartwatches. There is a significant portion of the market share of Korean based Samsung and Chinese based Affordable Brands like Huawei, Amazfit, and Mobvoi.
Though the smartwatch market isn't as diversified as the smartphone market, it doesn't change the fact that for almost all buyers, finding a suitable smartwatch is like finding a needle in a haystack.
As we make a living off recommending smartwatches to users with all kinds of needs and preferences, the promise we make would have been unfulfilled without writing in length about how to choose a smartwatch.
We intend this blog post to be a Live post which we will keep updating wherever the need arises. Also, we recommend beginners to read this post to narrow down their search for a smartwatch.
Smartwatch Buying Guide: Types
There are a number of ways one can classify a smartwatch, but keep in mind that all such classifications are not endorsed by manufacturers officially. The most understandable classification is based on features. We can also draw lines based on appearance, purpose, gender, age group, and price.
Smartwatch Types By Features:
In some smartwatches, a feature or a couple of features are so pronounced that we can fit them in a tangible category. For Instance, sports, standalone, and fitness smartwatches.
Let's discuss three distinct classifications in detail.
A Standalone watch is a lot more than an extension of your phone. As the name suggests, these watches can work on their own.
They have a sizable storage, memory, and a dedicated powerful processor.
You can text, call, email, and almost everything you use a smartphone for on a standalone smartwatch. Usually, these smartwatches have an eSIM or a physical sim inserted to perform all the above functions.
Plus, they have all the other connectivity options like Wifi & NFC. Of course, you can make payments on a true standalone smartwatch.
Fashion Smartwatches:
The fashion smartwatch usually manufactured by the likes of Fossil, Armani & Michael Kors has a remarkable design.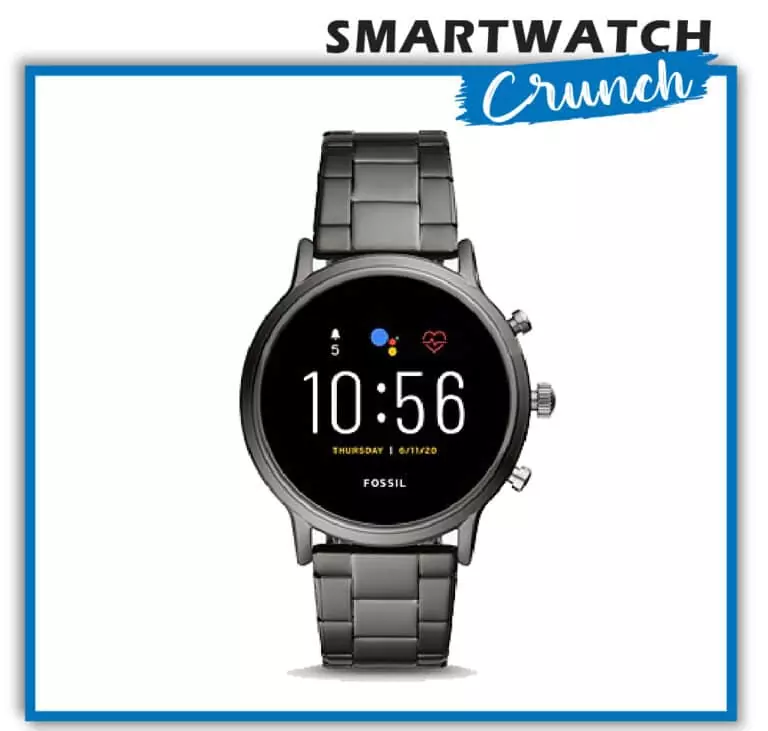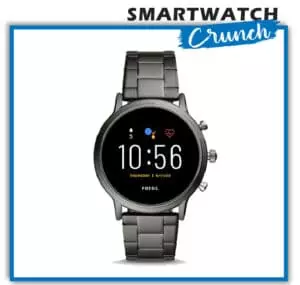 These smartwatches tend to be the higher end of the price and usually compromise on fitness features to deliver you a stylish watch.
If you are looking for a fashion smartwatch, pay close attention to the case, straps, and screen. All three of them would be an outlier with respect to other features.
Another common feature would be 'Wear OS'. Under the umbrella of Fossil, major watch brands like Skagen Falster, Michael Kors, and Armani have remained committed to the Andriod OS.
They have to pay the price in terms of low speed and poor battery performance, but Google's Wear OS does have some positive features.
Google Pay, Google Assistant, and access to thousands of Third-party apps are the perks you get in all these watches.
Also, with the introduction of the QUALCOMM Snapdragon Wear OS 4100 processor, the latest watches by these brands are going to get a major bump in performance.
Fitness Smartwatches: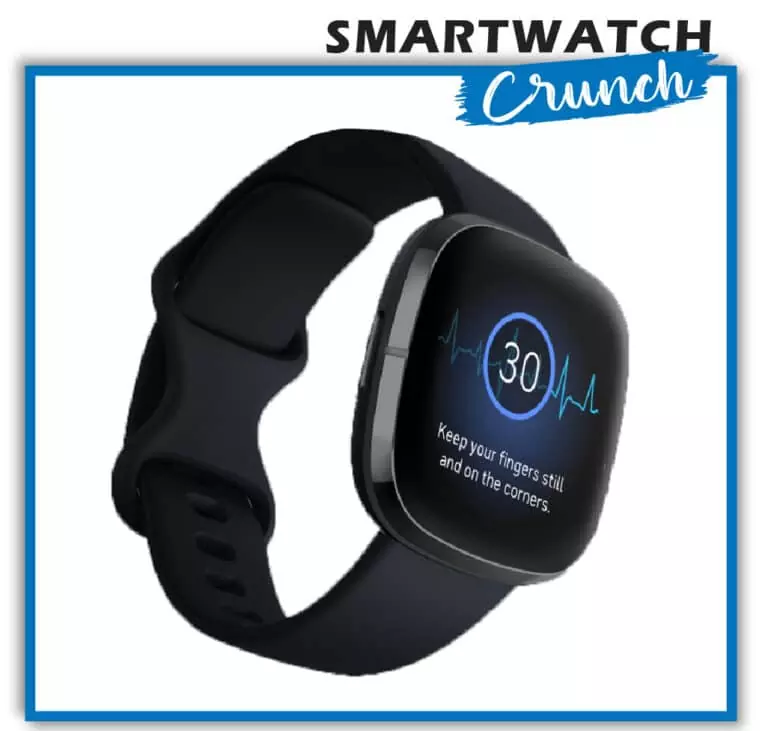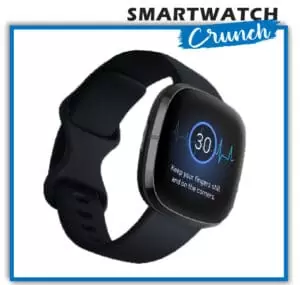 Any random list of a fitness smartwatch would be incomplete without the inclusion of a watch by Fitbit.
The company has made its name synonymous with physical health and well being.
Both the hardware and software of these watches are designed to keep you on top of your fitness goals.
You can identify a fitness smartwatch with these sensors: accelerometer, gyroscope, GPS, sleep tracker, SpO2 and heart rate sensor.
These are also known as Health watches as they can perform advanced health diagnosis.
For instance, FDA Approved ECG smartwatches can perform ECG along with other live saving operations like keeping tabs on blood saturation level and heart rate.
Sports Smartwatches:
Sports smartwatches are much similar to fitness smartwatches but they have one or more areas in design, hardware and software that give them an edge over the former.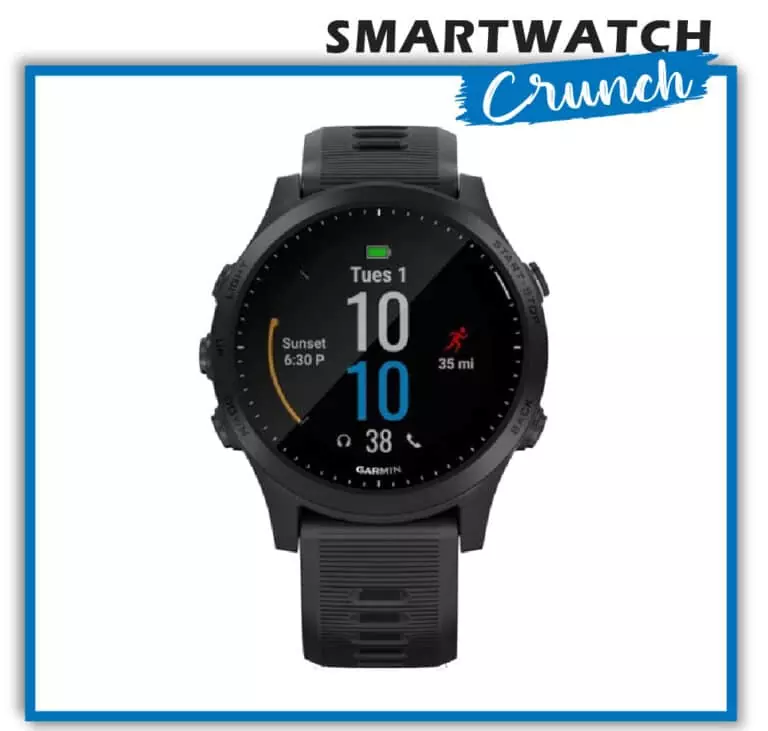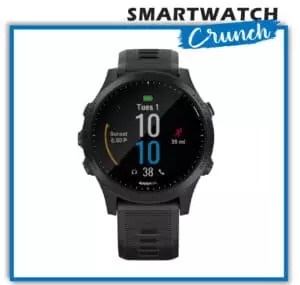 'Garmin and Suunto smartwatches have almost a monopoly over this niche.
To name a few, Garmin Forerunner 945, Suunto 7, and Polar Vantage 2 makes it to the top of the list.
These smartwatches are usually light weight as their body is mostly made of thermoplastic, aluminium alloy and silicone bands.
In addition to this, these smartwatches are highly comfortable despite having a somewhat rugged build quality.
Related Article:
Hybrid Smartwatches:
Hybrid smartwatches are distinguished by their long battery life, traditional design and most often than not a non-touch display.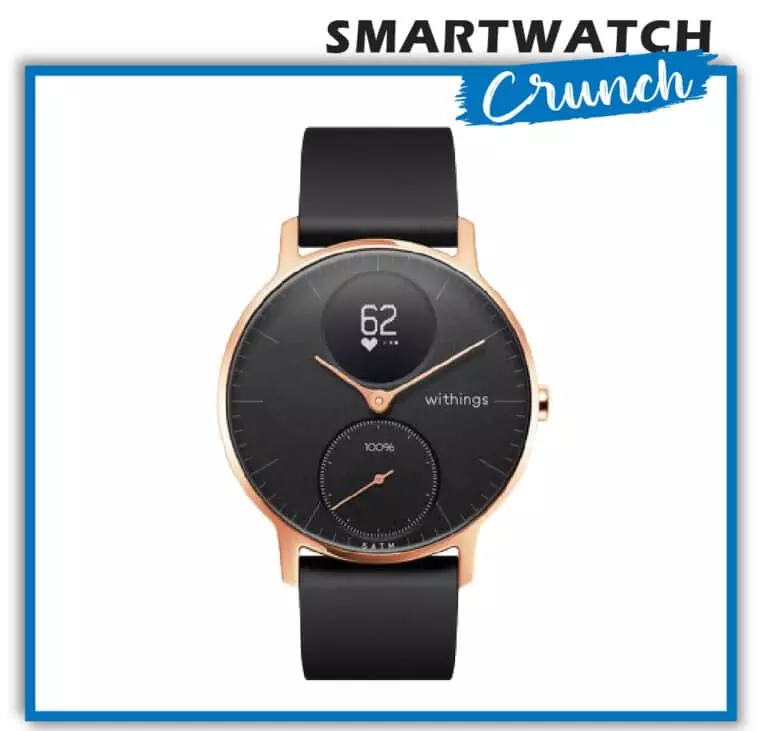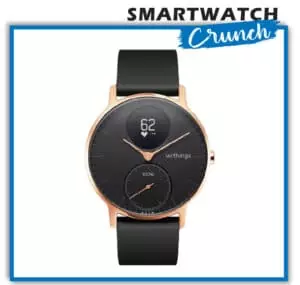 Simply put, a hybrid smartwatch is an analogue watch with mechanical hands that subtly packs in smart features such as step counting, run tracking, and smartphone notifications.
Withings and Misfit are two leading brands that churn out hybrid smartwatches every year.
Withing up the ante in the health wearable niche when it introduced ECG in its Withing Move ECG.
The company has yet to get FDA approval for its ECG app, and has managed to get it from CE ( The European alternative of FDA)
Hybrid Smartwatches are suitable for elderly folks, or those who prefer traditional look. They have limited smartwatch features, and are largely being branded as a health devices.
Specifically due to their short battery life and delicate nature smartwatches were ditched in favor of traditional digital watches (usually by the likes of Casie and Polar) in the past.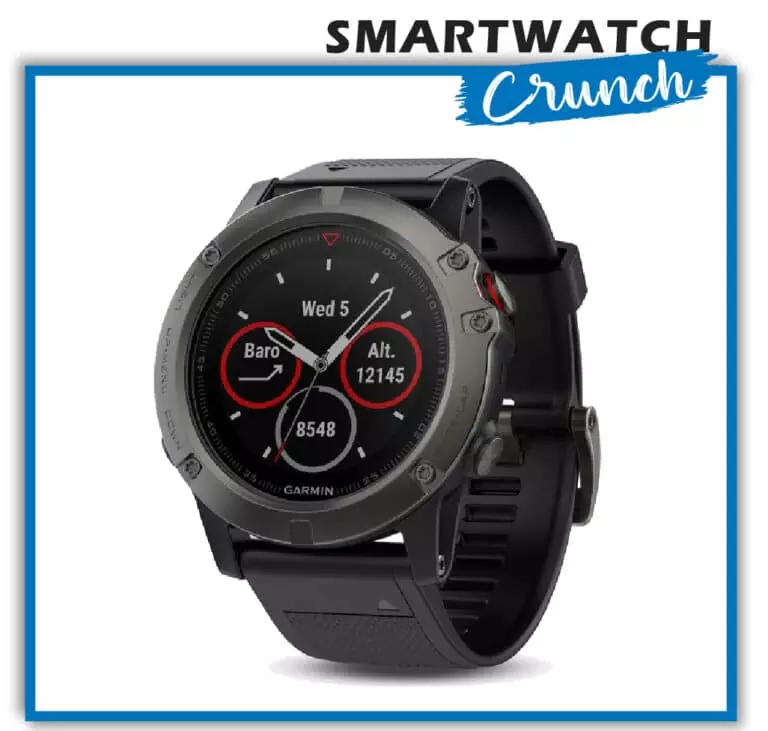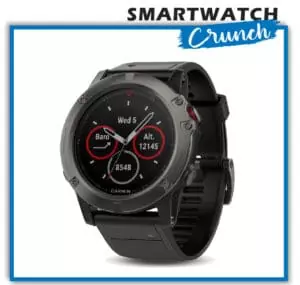 However, this perception has dramatically changed with the introduction of features-packed smartwatches with a considerable battery life, sturdy design and a superior performance than traditional smartwatches.
Rugged smartwatches as the name give a hint have a formidable build quality to withstand extreme conditions like warfare, outdoor excursions and accident-prone professions. (Construction workers, fire brigade and rescue workers)
Related Article:
Best Smartwatches For Construction Workers
Smartwatch Types By Gender And Age Group:
Popular brands usually exploit gender divide to market their product for a specific niche. We with this classification do not endorse the divide, but simply state the finding based on our comprehensive research.
Smartwatch For Men:
Smartwatches for men tend to be on the chunky end of the design. They are big, sporty and sometimes formidable. As men tend to have a large wrist size, these smartwatches sport a big dial and long straps.
Smartwatch For Women:
Usually for women, smartwatch manufactures release products in gender-biased colors.
But there is more to it.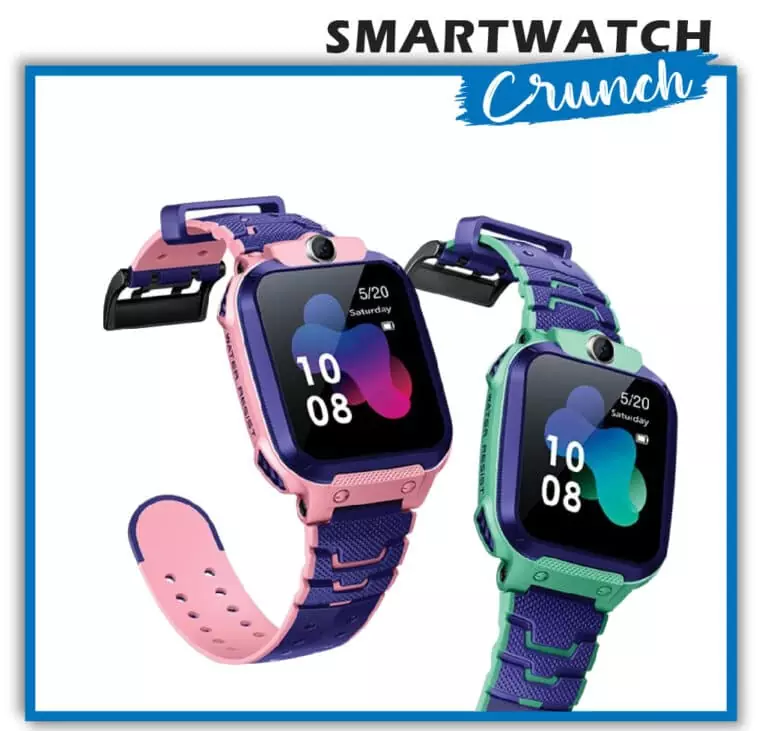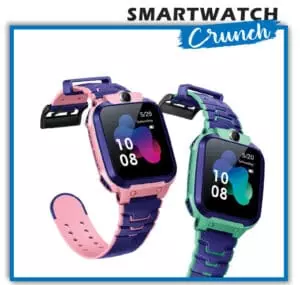 Women tend to have a small or slender wrist size, plus there are some physical distinctions in which manufacturers justify their products specifically made for ladies: menstrual cycle tracking, pregnancy tracking, etc.
Kids Smartwatches:
Kids smartwatches can be easily distinguished by their flashy color choice, focus on games and entertainment and an overall chunky design.
Imoore and Vtech have a sizable share in the US wearable market and their products are dedicated to children and teenagers.
Smartwatch Types By Pricing:
Whenever looking for a smartwatch, and in general any wearable, always appreciate the fact the most expensive smartwatch isn't the most feature-rich or Ideal for you.
The following classification is addressed to all kinds of buyers.
Affordable Smartwatches: (Less than $150)
We can further go down to less than $50 for dirt cheap watches. These inexpensive metal pieces are labelled to offer everything under the sun, but we highly advise you against expecting such from these.
Wyze's $20 smartwatch is underway that boasts to offer advanced features like SpO2 sensors and heart rate tracking. Letsfit $40 EWI smartwatch is also announced this year that is offering a standalone GPS tracking feature. Another popular name is YAMAY that brings users wearable at the most affordable price point.
The above mentioned smartwatch brands pretty much cover the basics well (notification alert, battery timing, and activity tracking) but when it comes to advanced design and performance features, they simply fall flat.
Up the ladder, you will find affordable smartwatches by Chinese brands like Amazfit, Mobvoi, and Huawei. Though a little expensive (> $100), they are most similar to mainstream brands like Apple, Samsung in both design and performance.
Most high end watches by these brands overflow in price to our next category.
Related Articles:
Mid-range Smartwatches: ($150-400)
A bulk of smartwatches including popular tiles like the premium Apple watch series, Samsung Galaxy watches, Fossil Fenix series fall in the mid-range of the spectrum.
Most in this price range are full-fledged smartwatches that seem to offer a little bit of everything. For instance, Apple watches series 4. You can use it as a standalone watch, a fashion tech, and a reliable fitness partner all at the same time.
Any smartwatch priced higher than this range, are either luxury smartwatches or high-end wearables designed for a particular group of users.
Luxury OR High-end Smartwatches: (Greater than $400)
Traditional watch brands like Tag Heuer and Montblanc couldn't resist the temptation to jump the bandwagon when rising smart wearable brands were disrupting their market on an enormous scale. With them joining the foray, a trend of Luxury smartwatch followed.
The luxury smartwatches cost very high and are way beyond the needs of common users. They are less of a smartwatch and more of a status symbol.
High-end smartwatches, on the other hand, are designed for a sportsman and athlete as the companies have to go an extra mile to do so, the prices of these smartwatches are unsurprisingly very high.
Smartwatch Buying Guide: Compatibility, Operating System & Apps
Most non-Apple watches are compatible with both IOS and Android Devices. In terms of functionality, non-Apple smartwatches are expected to have some limitations when connected to Iphones, but they usually work flawlessly with Android Phones.
For instance, you can only take advantage of the quick-replies feature of Fitbit Versa 2 when connected to an Android smartphone.
All Apple smartwatches, unsurprisingly, take an iphone to set up: a concurrent theme in the Company's products.
Operating System:
Apple watches run WatchOS, a proprietary software by the company made only for its own wearables.
Google Wear OS (previously known as Android Wear) was initially featured by all popular smartwatch brands, but to its battery-intensive, storage-hungry nature, most companies ditched it to develop their own wearable OS.
Nevertheless, Fashion brands like Fossil, Chinese Smartphone Giants like Huewai, Oppo have stuck to it.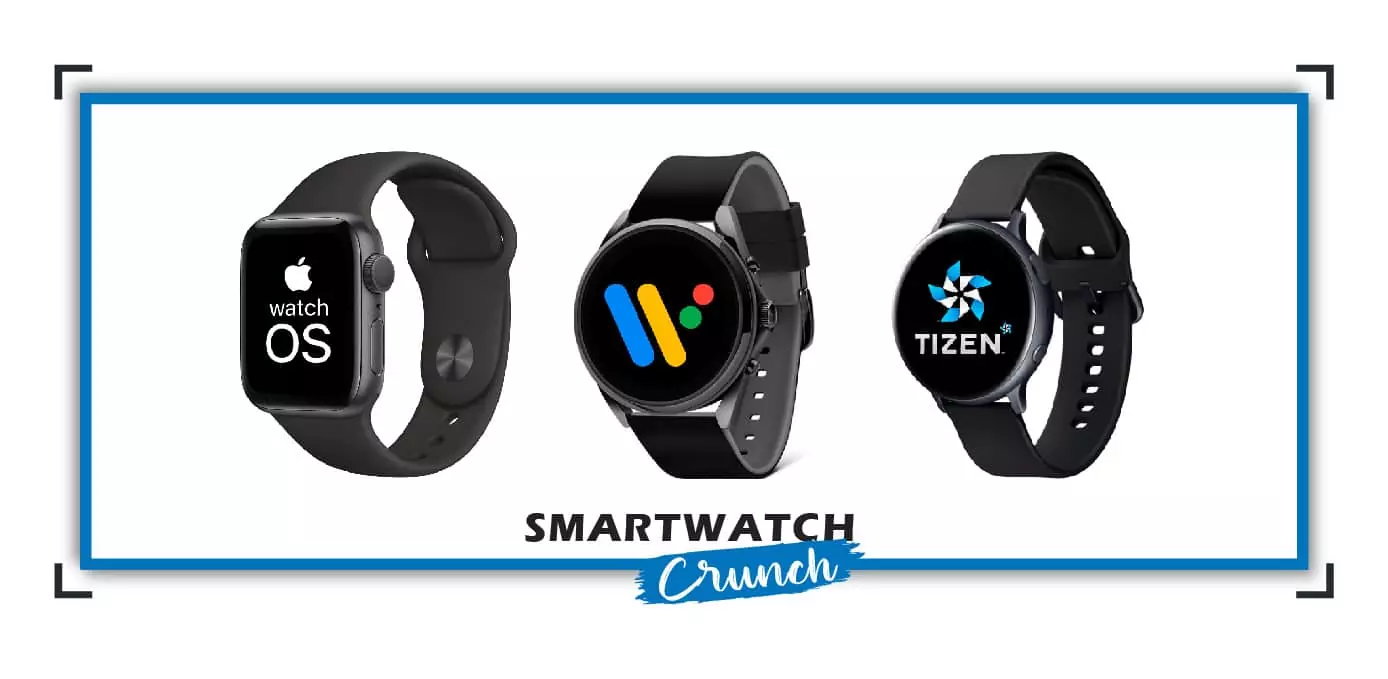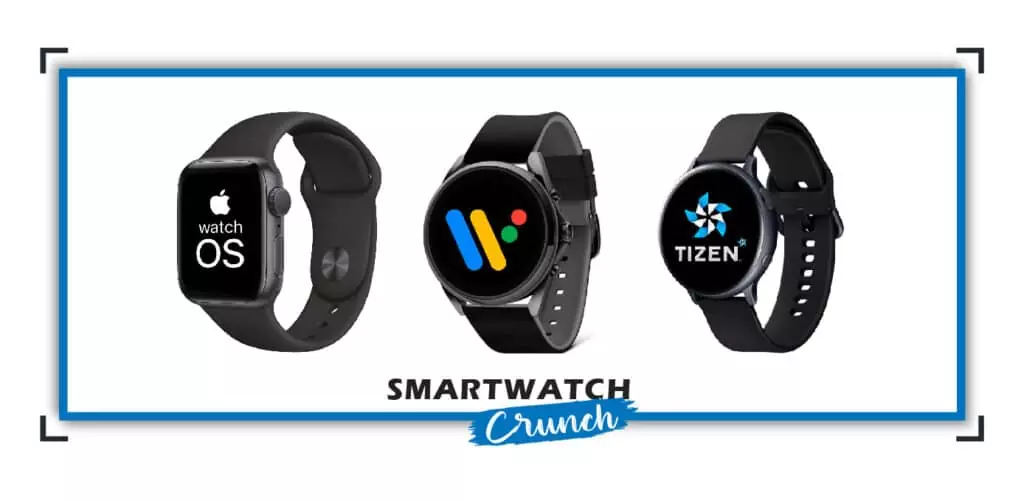 To check compatibility of your phone with Wear OS smartwatches, Google has a dedicated page which you can access only from your smartphone. (http://g.co/WearCheck)
Samsung was quick to see the large vacuum and developed its very own 'Tizen', to rival the likes of WatchOS and Wear OS. When compared to the latter two, Tizen has a very limited army of voluntary developers and therefore, limited apps to choose from.
You will find Tizen in almost all Samsung manufactured wearables by now.
Garmin has developed its own proprietary OS that work flawlessly with Apple and Android Devices, but as explained earlier the Android users will get the maximum out of it.
Applications:
The apps on your Apple Watch are installed with a dedicated Apple Watch app for the iPhone. Here, you'll find the watchOS App Store which leads you to the watch versions of your favorite iOS apps. And, you can definitely find new apps for the watch.
WatchOS App Store has a diversified set of more than 20,000+ applications. The store features everything from games to fitness-tracking apps to extensions of your most-used productivity apps.
Popular names include Slack, Trello, ESPN, MapMyRun, Uber, Rosetta Stone, Strava and City mapper.
Google's Wear OS is the direct rival of Apple WatchOS. Like WatchOS Store, it has thousands of apps optimized for its platform. On the contrary, you won't have to use any smartphone to install apps on the Google Wear OS.
Popular Wear OS apps include Google fit, Google Pay, Spotify, Lyft, and whatsapp.
As discussed earlier, Tizen (the brainchild of Samsung) doesn't have yet a sizable selection of apps when compared to the abovementioned OS. But with its increasing foothold in the smartwatch market, Samsung is pumping more resources into its proprietary OS to bring it at par with the titans in the industry.
Smartwatch Buying Guide: Music
To enjoy music on the smartwatch, you will have to make sure that it has sufficient capacity to store all your favorites, can connect to the Bluetooth/wifi handphones or earphones, or have cellular connectivity to stream music directly.
All your favorite music streaming apps (Spotify, Deezer, Pandora, amazon music) are available on the smartwatch. Plus, on apple watches, you have Apple music. You will have to buy a premium subscription to listen to songs and podcasts offline.
The music option is available on most running smartwatches. It enables you to skip hauling a giant smartphone out for a jog.
The cheapest watches that offer this feature are the Fitbit ionic and Amazfit Stratos 3.
Related Article: Best Smartwatch For Spotify
Smartwatch Buying Guide: Safety Features
On some smartwatches, let's say Garmin Vivoactive Music (4G LTE), you can enjoy advanced security features. The availability of GPS, cellular, or wifi connectivity is a prerequisite.
Some watches have a fall detection feature that alerts the emergency numbers if the wearer doesn't move for at least 1 minute. It also shares with them the live location of the watch.
The emergency SOS feature can be used on both Apple and Samsung watches. The wearer presses the button for a few seconds to send an alert to public emergency numbers and preset contacts on the watch.
Also, If a wearer, let's say a kid, gets lost, a caregiver can use his or her own watch to track the kid's exact location in real-time. This option is available in Apple watches and GPS watches for Andriod.
The texting and calling feature on a standalone watch is itself a safety feature.
Smartwatch Buying Guide: Watch Faces
On cheap smartwatches, you will have a limited set of watch faces to choose from.
On the other hand, premium smartwatches allow you to customize the watch faces as you like. Customizable faces on a watch are often an overlooked feature which if used right can add to your style.
Many Apple and Galaxy watches allow you to customize the watch faces. You can add your pictures, favorite icons, and even build a watch face from scratch.
Smartwatch Buying Guide: Add-ons
Bluetooth Headset is the most popular add-on to a watch. As we explained earlier, runners usually prefer those watches that can stream music or have the capacity to store music.
Another popular add-on offered mainly by fitness-focused brands (Garmin and Polar) is the heart rate chest strap. It adds to the accuracy of the watch and is only suitable for serious athletes.
Smartwatch Buying Guide: IOT control
In both Apple and Wear OS smartwatch, you have apps by popular IoT device manufacturers for the convenience of users. Tizen based platforms also have these apps but in fewer numbers.
You can turn off lights, interact with the air conditioner, and lock your car right from the comfort of your wrist.
Smartwatch Buying Guide: Size & Weight
Before buying a watch, you should always pay due attention to the size. Most users end up hating their feature-laden watch that turns out to be a mismatch for their wrist size. The problem is more with a slender wrist than the large wrist consumers.
The weight of the watch is another factor to consider. A heavy watch is highly inconvenient to wear if you are a runner or biker.
Smartwatch Buying Guide: Stopwatch, Timer, and Alarm
These features are found in almost all smartwatches these days including the dirt-cheap Letsfit watches.
The alarm feature on a smartwatch is the most important one. A watch usually vibrates to wake you up. Advanced Fitness watches like Fitbit Versa 3 keep track of sleep sessions and delays the alarm if you are in deep sleep.
In watches like Amazfit Bip Lit, you will have to keep the app open to use the timer or stopwatch function. However, advanced watches with watchOS or wear OS can run the app in the background.
Smartwatch Buying Guide: Sports mode
Smartwatch features a number of sports and exercies mode these days. The watch can auto-detect the exercise mode, whereas for certain sports like football or cricket you will have to set the right mode for it.
By enabling the relevant sport mode, you get the highlight of the most relevant feature to the particular sport. For instance, if you are playing soccer, the smartwatch will track your average pace, highest speed, calories burned, and so on.
Smartwatch Buying Guide: Processor, RAM & Storage
Only premium smartwatches feature a powerful processor complemented by a fast and large ram and sizable storage. Apple watches series 6 offers maximum storage of up to 32 GB. Samsung Galaxy Watch 3 offers 8 GB storage. The RAM size is usually 1 GB.
The processor is the most important piece of hardware as it decides the overall speed of the smartwatch and also its power-efficiency.
Wear OS watches are equipped with processors by Qualcomm whereas Apple and Samsung watches have the processors developed by their own company.
Relying on third-party hardware has damaged the Wear OS reputation as with each passing year, Qualcomm has failed to keep up with the advancement in smartwatch chips.
Apple thunder-core processors are the fastest. The second in line is the Samsung Exynos. But in theory, the latest quad-core processor by Qualcomm, Snapdragon Wear 4100, is faster than Exynos.
Smartwatch Buying Guide: Water, Dust And Scratch Resistance
Water and Dust Resistance:
Keep in mind that the electronic components in the smartwatch are highly sensitive and if exposed to water, no matter how limited, without any protection, they would fail to work in no time. Therefore most smartwatches these days have a basic degree of protection against water.
In most cases, people found it outrageously annoying to put off the smartwatch every time they wash hands, take a shower or get into the swimming pool. Therefore we recommend getting a IP 68 rated or ATM 5 rated smartwatch. But what do these standards mean?
Ingress Protection (IP) Rating:
In essence. It is a standard offered by the International Electrotechnical commision to measure the level of protection an electronic device has against solids and liquids. It is usually followed by two numbers, like in IP68.
The first number (6) relates to the level protection against dust particles or solid particles, whereas the second number (8) relates to the level of protection offered against liquids.
To illustrate further, IP67 and IP68 rated devices offer the same level of protection against dust. However, the latter is more resilient to Liquids.
An IP68 smartwatch can be submerged 1.5m underwater for up to thirty minutes. Most companies exaggerate the limit to 5m, but they don't tell you for how much time. To be on the safe side, don't go further than 1.5m.
ATM Rating:
The ATM Rating is another measure of protection against water for electronic devices, especially smartwatches. It indicates how much static atomic pressure a device can withstand while in water.
For all practical purposes, a 5 ATM smartwatch or device has almost similar protection against water ingress as that of a IP68 watch.
US Military Grade Standard ( MIL-STD-810):
Smartwatches approved by the US Military Grade Standard or MIL-STD-810 approved have best protection against heat, shock and water. These smartwatches tend to be on the expensive end of the budget due to their rugged design and robust built.
You can perform a wide range of extreme activities with these watches. For instance: snorkeling, high-speed water sports, and deep diving.
Scratch Resistance:
The scratch resistance depends on the type of the glass used in the watch. Most smartwatches use Corning Gorilla Glass which offer a fair degree of protection against scratches. The alternative, Sapphire glass is virtually impossible to scratch but they can be easily smashed.
Smartwatch Buying Guide: Battery Life And Charging
The battery life of the smartwatch is linked directly to the technology used in it and the features it is laden with.
Non-rechargeable (Coin):
Coin battery is of irreplaceable type and it can be found in Kids and outdoor, rugged smartwatches. Being the most basic technology, it can be found in many digital watches from the last decade.
Smartwatches with Coin battery-type are usually limited in function and cover only the basics. The expected battery life ranges anywhere between 4 to 12 months, and once it is completely drained, you can replace the Coin battery with a new one.
Rechargeable:
Popular smartwatch brands Like Apple, Samsung, Fossil have rechargeable battery-type which last 1-3 days in general. The lithium-ion battery technology found in smartphones is also behind a huge chunk of modern smartwatches.
These batteries usually make it through the day and take about 2 hours to completely charge. Fitness-focused watches such as the Fitbit Versa have usually long battery life of more than 3 days.
Chinese wearable brands tout their products as highly battery-efficient, and there is evidence to believe that their smartwatches fare better in battery performance.
Solar-powered:
Solar-powered smartwatches are relatively new and you will hardly come across them on your shopping spree. Simply put, they use a mixture of rechargeable battery technology and new solar-powered tech to give you marathon battery performance.
Garmin Instinct Solar is a case in point. The watch lasts up to 50 days on the solar mode and up to 70 hours on a single charge thanks to a large battery-type (including seamless GPS connectivity)
Behind the solar-powered watches is a sophisticated design that incorporates flexible photovoltaic panels to harvest sunlight for battery endurance.
Charging Type:
The smartwatch with a rechargeable type battery-type usually relies on one of the two charging methods: Wired and Wireless technology.
Most smartwatches, including the Apple Watch and Samsung Gear Sport, use wireless charging, which is convenient: You don't have to plug your device directly into a charger; instead, you lay it flat on a charging puck.
Alternatively, you have a charging cable that in most cases magnetically attaches to the watch.
Typically a smartwatch takes between 1.5-2.5 hours to fully charge, but wearable manufacturers have kept up their face with the fast-developing world. Last year (2020) Apple released Apple Watch Series 6 that charges 0-80% in 60 minutes and takes only 80 minutes to fully charge.
Smartwatch Buying Guide: Texting, Calling/ Mobile Payment
As we have previously discussed earlier, there is a rare breed of watches that can make calls and reply to texts. And therefore, we call them standalone watches.
There are two ways a smartwatch can call or text. One by using the smartphone over Bluetooth, Wi-Fi, and the second by eSIM or cellular connectivity. To answer calls on a smartwatch you must make sure it must have a speaker and a mic.
Smartwatches that support calling and texting include (Apple Watch Series 6, Apple Watch Series 5 & 4, Galaxy Watch Active2, Galaxy Watch3, and Gear S3)
The following resources will give you a better idea of calling from a smartwatch.
The messaging works in a similar way. The eSIM smartwatches use the data plan of your smartphone to make calls or text.
Contactless Payment:
As far as the contactless payment is concerned, each OS has its own variant. WatchOS uses Apple Pay, Wear OS uses Google pay and Tizen uses Samsung pay.
For contactless payment, Both Google pay and Apple pay uses NFC technology, whereas Samsung Pay uses a combination of NFC and a technology called magnetic secure transmission (MST).
How does this work? When you hold the smartwatch against any terminal, it emits a signal that simulates the magnetic strip on a card.
Moreover, Apple Pay and Google Pay are the only two services that let you pay friends. Whereas, Apple pay has the most widespread coverage (more than 40 countries)
Smartwatch Buying Guide: Display Technology
Smartwatch screens fall into one of the following three categories.
LCD:
LCD screens tend to be on the cheaper end of price and smartwatches that still have these displays must have cut-corners to get things done under the budget.
In a head-to-head comparison, LCD displays are the least sharp, vibrant, and have a poor contrast ratio. Also, due to technical limitations, you can't get a better screen resolution of brightness level on an LCD screen.
AMOLED:
AMOLED screens are a variant of OLED screens and they are superior to LCD screens in almost all aspects. Most affordable smartwatches nowadays feature AMOLED screens.
AMOLED screens have a better contrast ratio, are energy efficient, and can achieve true black. Spare the technicalities, AMOLED screens make the colors appear extremely vivid and sharp. However, these displays often become unable to view in direct sunlight.
OLED:
The crisp OLED screen is the gold standard of display on both smartphones and smartwatches. It lets you view photos, apps, and other content in richer color, and tends to be brighter than the other two. However, there is one caveat. They significantly reduce the battery life of the smartwatch.
The OLED screen allows the smartwatch to be thinner in design, and the difference in the screen would be almost immediately visible when compared to other watches.
Nearly all Apple Watches have OLED screens, but it was Samsung that developed the first smartwatch with an OLED screen. (Samsung Galaxy Gear)
Dual Screen:
To circumvent the limitation of low battery life on AMOLED display smartwatches, some manufacturers have adopted innovative methods to incorporate two screens in a single smartwatch.
Mobvoi Ticwatch Pro 3 is the first of its kind that uses a dual-display technology, where the main display is an AMOLED display while the second one is a low power FSTN screen.
Smartwatch Buying Guide: Straps/Bands Types
Smartwatch evolution spurred a new industry: straps or brands. As many smartwatches these days come with interchangeable straps, you have a great variety to choose from.
The choice of the straps is very telling of how you want to choose a watch. For instance, leather bands are usually affiliated with formal style, whereas Polyurethane rubber bands are affiliated with perfect for diving, swimming, and other sporting activities.
Pro tip: If a watch doesn't allow you the freedom to replace straps, you should better look for an alternative that does. Also, you should make sure that there is a quick-release mechanism to replace the brands.
Silicone Strap:
These are the default strap type offered by almost all non-Apple Watches. They are non-toxic and eco-friendly. This smooth and soft material adds to the comfort of the users, but in warm conditions, it is susceptible to wear and tear.
Leather Straps:
For ages, leather straps have been a reliable partner of watches. Leather is a reliable, elastic, long-lasting material and it gives a formal look to the smartwatch.
Most smartwatch manufacturers offer leather straps as smartwatch accessory and a premium quality piece could cost you anywhere between $10-40.
Metallic Straps:
The straps can be of gold, titanium, silver, or platinum, but the most common metal, and the most affordable, is stainless steel. However, they are a little uncomfortable to wear on a daily basis. Metallic straps usually look good on big wrists.
The Gold and titanium straps only complement a luxury smartwatch. Whereas, titanium brands are the toughest of all.
Wooden Straps:
Though loved by fashion enthusiasts, wooden straps are the most environmentally-friendly alternative to standard straps. They can be made and shaped in various designs and colors. Engraved Wooden straps can add to your style, but are a little expensive.
Nylon Straps:
Nylon straps are often underrated but are one of the most resilient strap-type. Due to their breathable design, they are ideal to use in summer. Other significant properties include high-comfort, water-resistance, and affordability.
Polyurethane Rubber:
Polyurethane is another rubber strap that is very comfortable and flexible. Unlike silicone, they are not harmed by water. You can use these straps for diving, swimming, and snorkeling. These inexpensive straps are highly durable and are perfect for sweat-prone activities.
Smartwatch Buying Guide: Voice Assistant
There are four popular voice assistants in smartwatches, and also in smartphones.
Bixby In Samsung Smartwatches:
One of the major drawbacks of Samsung Smartwatches is the unresponsive Bixby. Though it does work perfectly well on Samsung smartphones, the company has failed to integrate it on the smartwatches.
Pro tip: If you are buying a smartwatch purely for the quick voice assistant feature, Samsung smartwatches should not be your top priority.
Siri in Apple Watches:
Siri is exclusive to Apple watches and it works supremely fast. No other voice assistant can beat it in responsiveness. The company has done an excellent job in integrating Siri in Apple Watches.
Siri vs bixby: https://www.youtube.com/watch?v=KeZMtNHJ-8M
Google Assistant on Wear OS watches:
Google Assistant on smartwatches may not be well integrated, but it is better than Alexa and Bixby. And its key strength is accuracy. Google Assistant is the most accurate Voice assistant of all these.
Siri vs Google assistant: https://www.youtube.com/watch?v=_FrHYX1Ngv4
Alexa By Amazon Prebuilt into watches:
You will find Fitbit smartwatches equipped with Alexa. The voice assistant is catching up to the mighty competitors. It is the least responsive and accurate than all of these.
Smartwatch Buying Guide: GPS Technology
GPS in a smartwatch has been the most sought after feature by wearable fanatics. And so, smartwatch manufacturers woo them by releasing GPS variants of many of their popular models. But why does having GPS in a watch is a big deal?
Smartwatches have long since escaped their importance as an extension of a smartphone. It can now do serious fitness tracking. But the nuisance of carrying your phone around every time you go for a run or bike ride has frustrated many users. That's where GPS kicks in.
The introduction of GPS and NFC in smartwatches has allowed users the freedom to leave their smartphones and wallet at home. And enjoy their run or ride without having to carry the extra weight of the former with them. LTE features on the top of this made the smartwatch a device of its own kind, not just an accessory of a smartwatch.
Apart from GPS, if the watch has access to GLONASS (A Russian variant of GPS) and Galilio, it would have the widest coverage, and therefore the most accurate tracking.
Pro tip: A GPS smartwatch is a worthy investment as it gives you a taste of a phone-less experience.