Most often than not, people who want to switch from a Fitbit to a Whoop or vice versa often ask about the main differences between the two devices. In rare cases, people new to fitness trackers may be wondering which one of these devices is the better option for them.
While Whoop has only one physical device with many iterations, the latest being Whoop 4.0, Fitbit comes in all forms, factors, and shapes.
Whoop's subscription model puts off many people and as they look for cheap whoop alternatives in the market, they find Fitbit Inspire 2 to be a good option as the series is popular among first-time users.
If you fall in the same category and can't decide which fitness tracker is right for you, we've put together a comparison of the Whoop 4.0 and the Fitbit Inspire 2.
We'll discuss pricing, design, smart features, health features, and battery performance so that you can decide which tracker is best for your needs.
Whoop 4.0 vs Fitbit Inspire 2: Comparison Table
| | | |
| --- | --- | --- |
| Product Name | Whoop 4.0 | Fitbit Inspire 2 |
| Predecessor | Whoop 3.0 | Fitbit Inspire |
| Release Date | September 2021 | August 2021 |
| Parent Company | Whoop | Fitbit |
| Compatibility | iPhone, Android | iPhone, Android |
| Suitable For | Elite Athletes | Everyday fitness and health tracking |
| Sensors | Skin Temperature sensors, HR sensors, SpO2 | Accelerometer, HRM, Menstrual cycle, Skin Temperature, Vibration motor |
| Dimensions, Weight | 1.5 x 1 x 0.5 inches, 14 grams. | 3.7 x 1.68 x 1.29 cm, 9.07 g |
| Build materials | Silicone | Silicone |
| Colors | Arctic Gold, Ivy Rhodium, Onyx Rose Gold, lava pink, heather, Fluro yellow | Lunar White, Black, Desert Rose |
| Waterproofing | 10m | 50m |
| Connectivity | Bluetooth | Bluetooth |
| Companion App | Yes | Fitbit app |
| Notification Alert | No | Yes |
| Voice Assistant | No | No |
| Built-in GPS | No | No |
| Heart Rate Tracking | Yes | Yes |
| Sleep | Yes | Yes |
| Blood Oxygen | Yes | No |
| Calories | Yes | Yes |
| Battery Performance | 4 to 5 days | 10 days. |
| Charger Type | USB charging cable | USB charging cable |
| Fast Charging | No | No |
Whoop 4.0 vs Fitbit Inspire 2: Pricing
The Whoop 4.0 starts at $30 per month, while you can pay $300 or $480 for a 1-year or 2-year subscription respectively.
Related Post: Whoop Membership Explained
On the other hand, Fitbit Inspire 2 will cost you $100 upfront and unlock most of its features for you. However, If you want to access more features on your Fitbit, like mindfulness and coaching, you will need to pay for a subscription. You can pay $9.99 a month or $79.99 a year.
So right off the bat, you're looking at a significantly higher price tag for the Whoop 4.0.
Whoop 4.0 vs Fitbit Inspire 2: Design & Display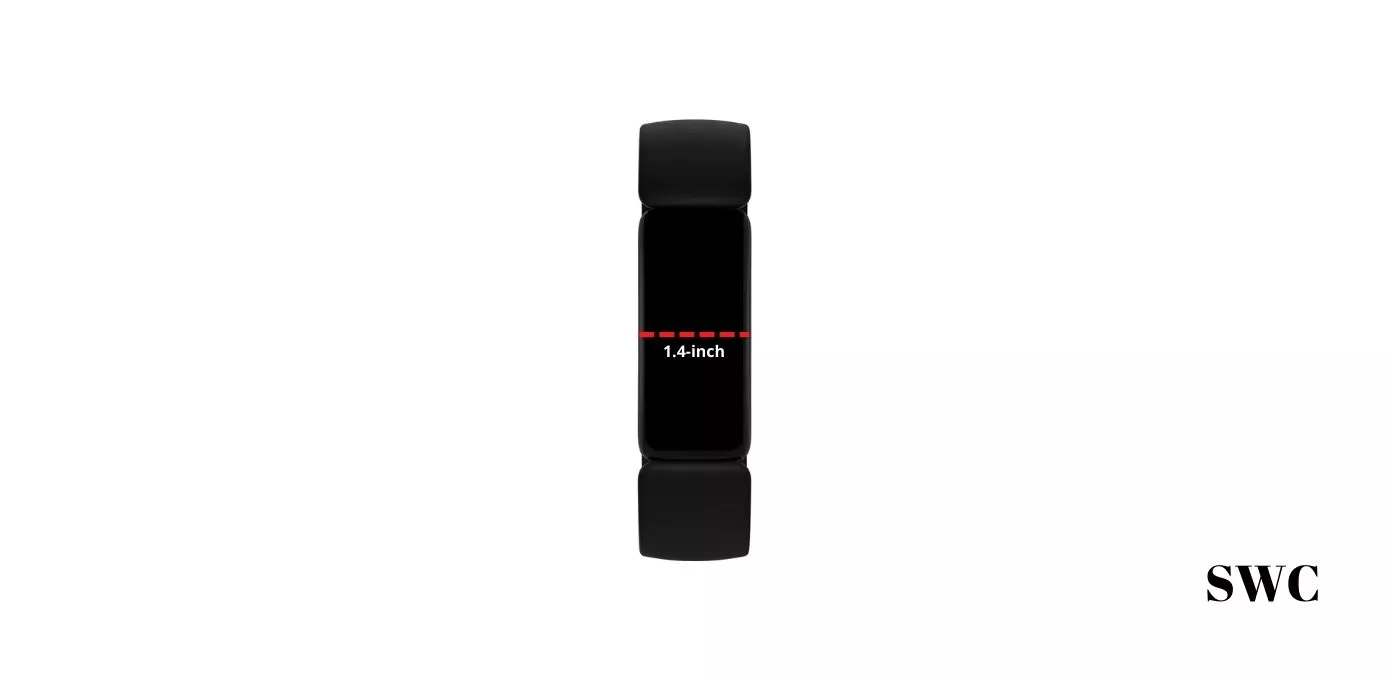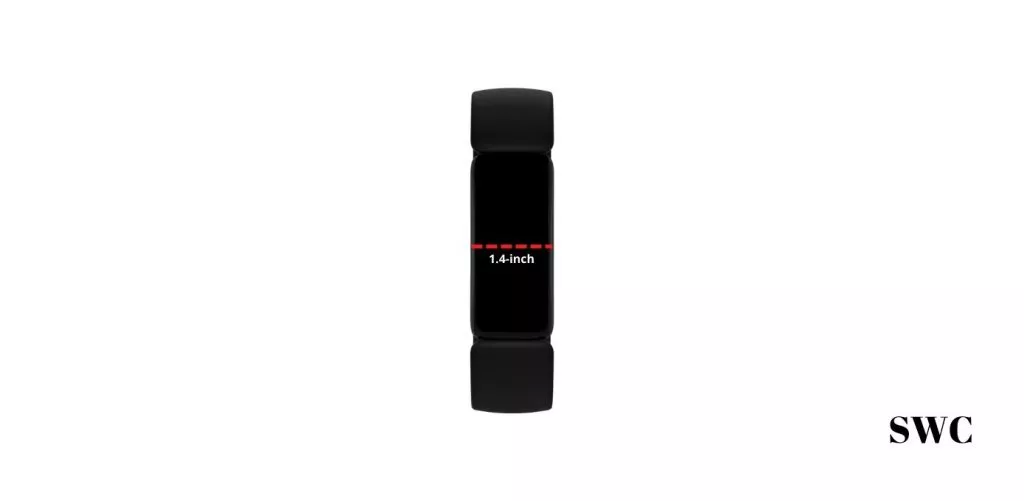 As many of you might know that, Whoop doesn't come with a display. All there is a knitted band that sits inside the metallic case. It blends in with any outfit and you can wear it all day long without feeling it on your wrist.
Whoop 4.0 is water-resistance up to 10m, and unlike its predecessor, the battery back is water resistant too. What does this mean? You can charge the band while swimming or taking a shower.
Another benefit of the knitted band is that you can wear it at different positions on your wrist. And if you invest in a special Whoop body garment, you can wear it at several locations like boxer shorts and sports bras.
Moving on to Fitbit Inspire 2, we get a decent 1.4-inch monochrome OLED display that offers 128 x 72 resolution. To some extent, this tracker allows you to take a break from your phone and view crucial stats right on your wrist.
Like Whoop 4.0, it is also discreet and comfortable to wear . You can also swim with Inspire 2 as it comes with 5 ATM water resistance.
Whoop 4.0 vs Fitbit Inspire 2: Smartwatch Features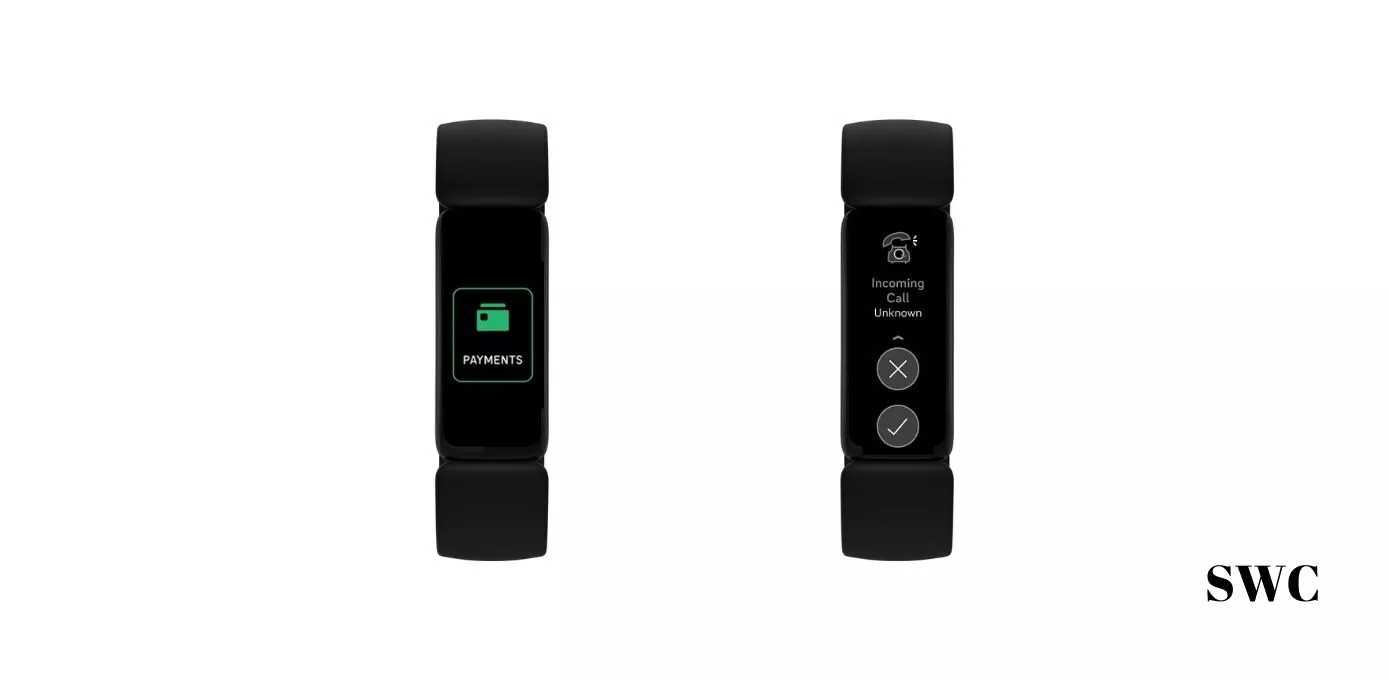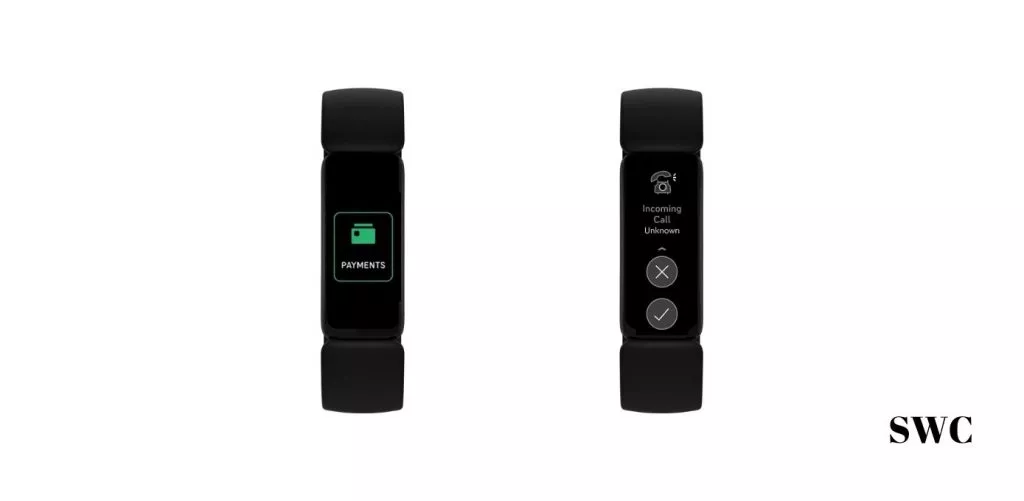 The Whoop 4.0 does not have any smartwatch features which becomes quite obvious when you consider that it doesn't have a display. However, you can set alarms on Whoop 4.0.
On the other hand, Fitbit Inspire 2 does little to raise our expectations. It doesn't have the NFC payment features like its more expensive siblings Fitbit Charge 5, Fitbit Sense, and Versa 3. Music storage and Alexa support are also missing.
The best this tracker can do is to show notifications or important dates in calendar from your phone and set timers or alarms.
Tip: It is compatible with 'Google Fast Pair' so Android users will be able to enjoy a quick and seamless connection.
Whoop 4.0 vs Fitbit Inspire 2: Health and Fitness Tracking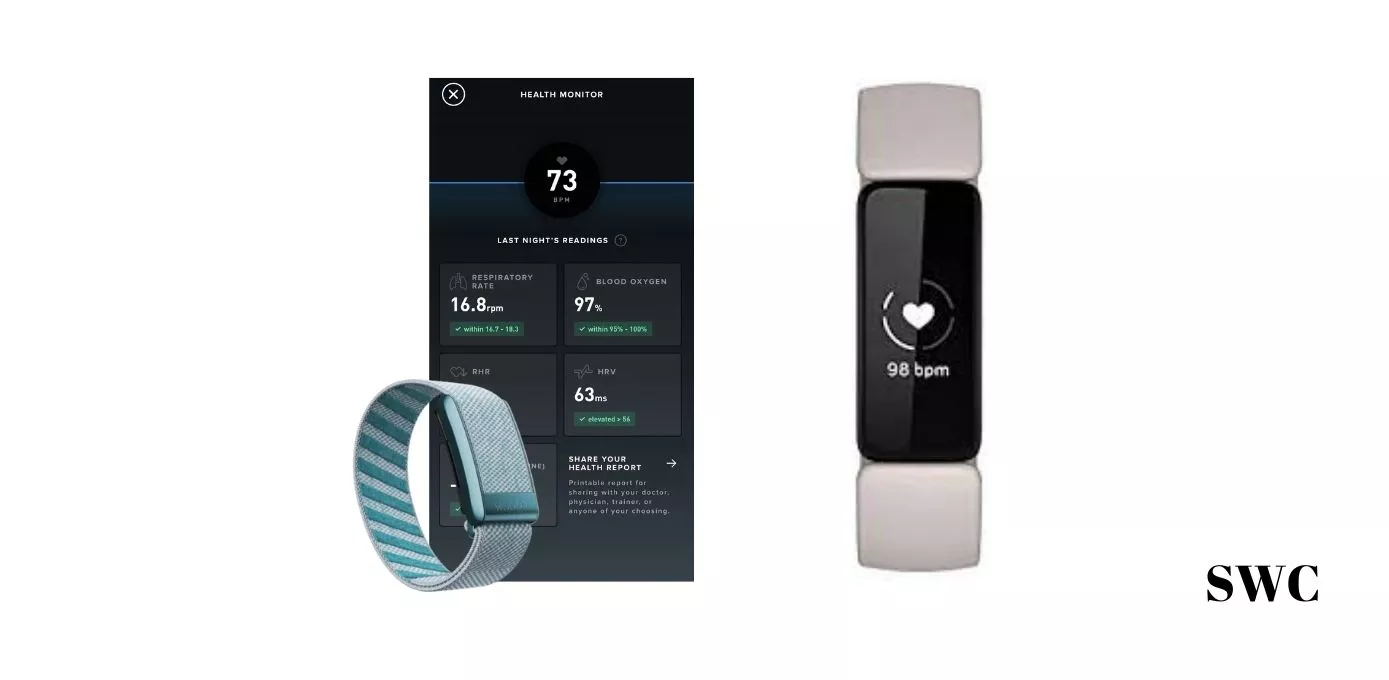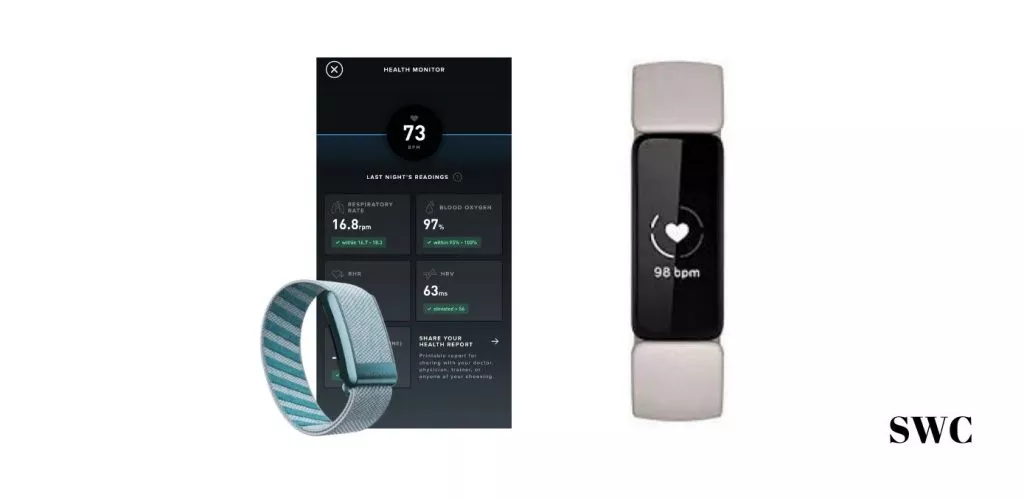 Let's start with health features. Whoop 4.0 can track heart rate, heart rate variability, respiratory rate, blood oxygen, and skin temperature metrics.
What about Inspire 2? It falls short a little. There is no oxygen or skin temperature tracking on Inspire 2. It just covers the basics like heart rate and sleep tracking.
While Whoop also tracks sleep quite comprehensively, its sleep data is inextricably linked with recovery and training.
While Fitbit offers 20+ exercise modes or workout on Inspire 2, and while most of the metrics like VO2 max, Activity Zone minutes, and heart rate zones gives you useful insights into your workout, it doesn't tell you how much strain it put on your body and how to recover from it. Here Whoop delivers the most comprehensive and useful insights.
With its laser-sharp focus on training readiness and recovery, Whoop 4.0 is the better choice for athletes and serious fitness enthusiasts.
Whoop 4.0 vs Fitbit Inspire 2: Battery Performance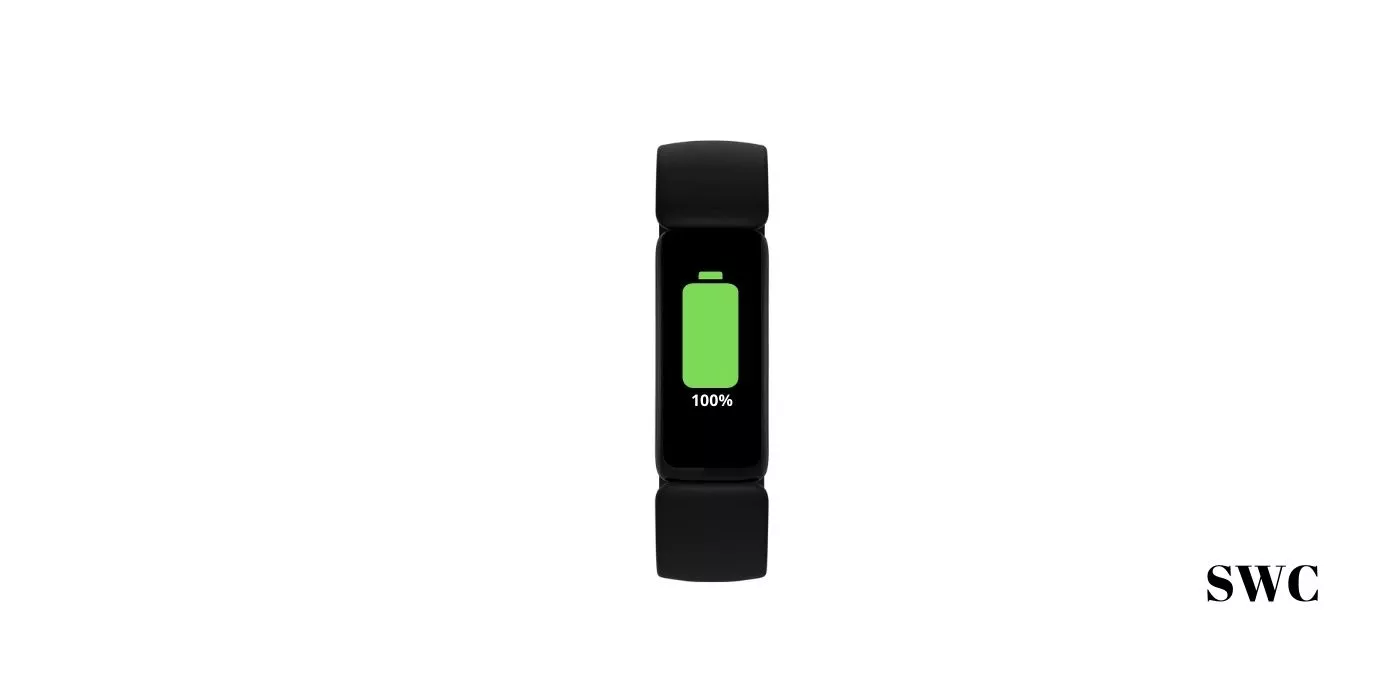 The Whoop 4.0 has a battery life of up to 4-6 days, while the Fitbit Inspire 2 can last for up to 10 days. As there are no power-hungry sensors on both devices (GPS, ECG), you will find these devices pretty much consistent in their claimed battery performance.
However, Whoop's unique charging method does give it an edge. It comes with a portable charging pack that you can stick at the top of the physical device and can move about freely. So there is no need to remove the strap even for months.
Whoop 4.0 vs Fitbit Inspire 2: Which Wins?
If this is your first fitness tracker which you most probably use as a casual device to track your fitness and sleep, then we recommend going for the Fitbit Inspire 2. Don't pay for the Fitbit subscription if it doesn't fit your needs.
Whoop 4.0 on the other hand is quite an expensive option if you are looking for the basics and are not training for any sports event. It is only for the athletes and serious fitness enthusiasts who are willing to pay for detailed insights about their training and recovery.
If you are a beginner, these two devices are not the end of the world. We recommend you to look at the other options like Fitbit Charge 5, Garmin Vivosmart 5, and Xiaomi Band 6 as well.
Also Consider: Garmin Vivosmart 5 vs Whoop 4.0