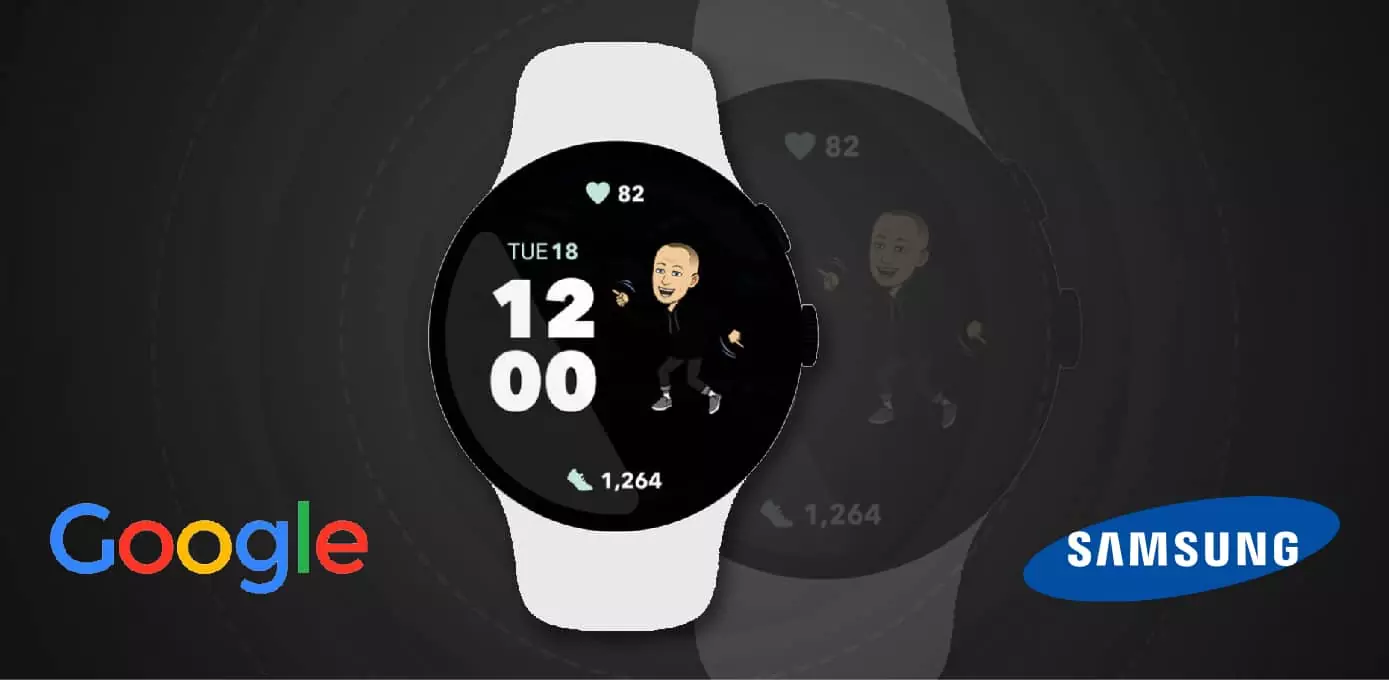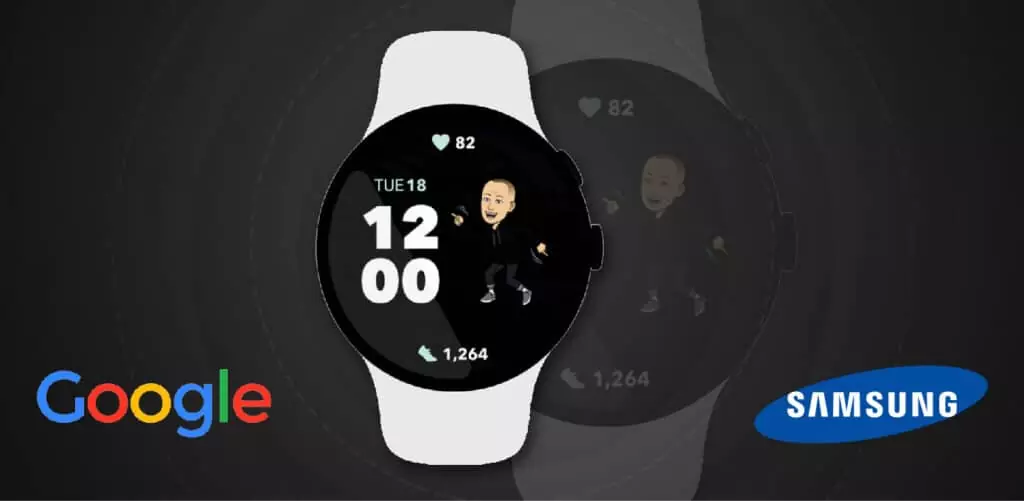 Google I/O 2021 was full of surprises for users who share the same love for Android watches as they have for Android smartphones. In collaboration with Samsung, Google is working on a new Wear OS a timely update for the rotting platform.
As you might know, Google finalized its acquisition of Fitbit earlier this year and now their developers are working under the same roof. Fitbit's prowess in the health and fitness tracking is at par with the Apple, and it is going to heavily influence the Wear OS capabilities.
We believe that something great would come out of these developments (Google, Samsung, Fitbit Nexus), and therefore suggest you should wait for this fall as both Samsung and Fitbit are rolling out new smartwatches with Wear OS. But if you can't resist the temptation, you should look into our roundup of best smartwatches for Google Pixel Phones. They work just the same for the other Android phones.
Now come to the elephant in the room. Why should you wait for the new Wear OS smartwatches.( Google removed the OS, and now it is just Wear)
What to expect from the new Samsung and Fitbit watches powered by Wear OS?
Samsung watches are battery-efficient and offer smooth user experience. Fitbit health centric devices are big on fitness and personal well-being tracking. Whereas, WearOS has a sizable collection of apps second only to the market leader, Apple.
Unlike smartphones where Android and IOS are the only two rivals, the smartwatch market is more fragmented in terms of both market share and operation system. Garmin, Fitbit, Samsung have their own proprietary OS, and all of them combined cannot match the Apple dominance in the industry.
Apple has over 40% of annual market share followed by Samsung's a little over 10 %. Whereas, Fitbit is stagnant at 7%. What we are about to get is the classic old-style rivalry of Apple's WatchOS vs Google's WearOS. Samsung and Google collaboration is a good news for Android users as now they wouldn't have to covet Apple's superior watches and WatchOS.
Let's break down the contribution of Google, Samsung and Fitbit in the making of WearOS.
What Google Has To Offer?
Launched in 2014, Wear OS is a brainchild of Google. With thousands of apps for wearable devices, Google is the major stakeholder in this endeavor, and also its greatest beneficiary. 
Source: Google
Here are some of the few updates the company has promised to its users.
New apps would be added to the platform, and the speed of the existing apps would be improved to about 30%. Plus old apps are also getting new robust capabilities. The company would try their wear apps to offer full functionalities to mimic their Android counterparts. (Apple Watch apps apes IPhone's).

Two new additions would be an updated Google Map that would work without even pairing with the smartphone.
And a Youtube app that would be enabled to play music offline. Google promised that other streaming platforms including Spotify would follow the course.
Google would add new animations and transitions to the platform with a serious bump in performance.
The battery efficiency of the operating system would be significantly improved as the current android smartwatches are notorious for their battery performance.
As far as the hardware is concerned, Google left it to the OEMS. Samsung would now have to opt between its in-house built Exynos chips and the Snapdragon Wear 4100 chips released last year.
The company has made changes in its development tools that would allow software developers to build Wear OS apps easier and faster. ( Kotlin support) Developers will have access to new APIs for health services and ongoing activity to enable more background processes, making their apps more useful.
'Google Pay' is to be expanded to 26 new countries, bringing the total to 37, and will feature a redesign. We can't say much about what would happen to Samsung Pay. Perhaps, there would be apps for both, and it would be left to users to decide.
'Google Assistant' would be redesigned but you would have to wait till early 2022 to have it on your Wear devices.
New navigation features are making it to the WearOS. E.g. double press of button would take you to the recently opened app, and a new recent menu allows you to switch between frequently used apps. Anyone would now be able to customize 'Google Tiles'.
Manufacturers would be allowed to tweak the software to personalize them to their choice. The future wear powered devices would be more distinct than ever.
Source: Google
What Samsung Has To Offer?
The Korean-based giant has a history or collaboration with Google. The company released its first WearOS (then known as Android Wear) back in 2014 (Gear Live). But the negligence of Google forced it to ditch the platform for inhouse Tizen OS.
Samsung smartwatches are the best wearables available for Android platforms in terms of hardware, but Tizen never got the favour of the developer community.
Here is what Samsung is offering to make the new Wear OS a robust platform.
Samsung will transfer some of its best apps to the new OS. These apps would be available on Google Play store.
The company's signature watch face creation tool would also make a transition to the new WearOS, and with it the watch faces available on Samsung Galaxy Devices.
The new OS would also incorporate the rotating bezel found on Samsung devices. The feature allows users to navigate through the menus effortlessly.
Samsung would share its expertise on battery performance to help future wear OS devices overcome one of the biggest challenges of short battery life.
Both Fitbit and Samsung would empower Wear OS to take full advantage of the latest health and fitness sensors. Google will build new for this purpose from scratch.
Samsung devices excel in cellular connectivity, and the latest Wear OS is likely to get the same capabilities. It will support more carriers for LTE connectivity, as well as more countries and languages.
What Fitbit Has To Offer?
Fitbit has for long the number one choice for Android users who are conscious about their health and fitness. It has one of the few FDA approved ECG smartwatches in its fold. Google acquisition of Fitbit meant that the company's expertise in personal health features are coming to the future Google devices.
Here is what Fitbit is adding to the mix.
There would be a separateFitbit app available on Google Play Store, and users would be free to choose between Google fit and Fitbit for to track fitness data. You would get the same features like health tracking, workout progress and on-screen celebrations. Also, the company will also manufacture new health watches powered by Wear OS. We expect a likely release after Samsung Galaxy Watch 4 introduction in the market later this year.
Blood oxygen tracking and ECG monitoring, key features by Fitbit, would not be built into Wear OS, but Google would allow manufacturers to add separate apps for them.
Fitbit sleep tracking feature would make it to Wear OS, and if you don't know, it is the current best in the market. Apple in contrast offers only surface level tracking.
Final Words:
Google, Samsung collaboration should ring the alarm for Apple. Transition to wearable devices is the future of mobile communication, and the two tech giants (in fact three) joining forces for developing a robust OS is a positive development.
We are likely to see the wearable OS market be divided between two rivals: Apple and Google. (just like for Android and IOS). After Samsung and Fitbit, other manufacturers like Fossil, Garmin, Suunto, Mobvoi are tempted more than ever to jump on the bandwagon under Google's Wear OS umbrella. And the developer community would now concentrate their efforts on two platforms.
It would take some groundbreaking improvements for WearOS to meet Watch OS in performance, but now with some of the most powerful companies backing it, the platform would take less time to bridge the Gap.
FAQs:
Wear OS Replacing Tizen In The Old Samsung Galaxy Smartwatches?
The simple answer is no. The Tizen powered Samsung Galaxy Watch 3 and Samsung Galaxy Watch Active 2 and all their predecessors would get three years of software updates. However if you switch to the new Samsung watches, you would be able to export S-health data to Google Fit.
Do we get Wear OS on Fitbit Sense and Versa 3?
Fitbit would be introducing new smartwatches with Wear OS, but the previous devices by the companies don't have the hardware support to run the new platform. So Versa 3 and Sense would be running the old OS and likely to get firmware updates for the next 1-2 years.
Is there any pixel watch in the making powered by the new Wear OS?
Rumors about the Google pixel watch refuse to die, and now more than ever there is a possibility of Google building its own smartwatch as an accessory to its flagship Pixel phones.